I look back on it now, it's obvious that studying history and philosophy was much better preparation for the stock market than, say, studying statistics." …… Peter Lynch
When we strip away all of the rhetoric, the worries, complaints, and questions, the current bull market has followed in the footsteps of many others. It shows resilience and presents a picture that strength begets more strength. Bull markets don't wither away and die on a vine because they have been around too long. Instead they will eventually reach a crescendo. The boom if you will, before there is any bust. It is similar to the economic cycle.
Equity markets respond to change, not to any absolute values. When there is an absolute presented such as things are so wonderful, or in the case of a bear market things are horrible, that is when the next change comes along and the market has then put in a top or a bottom. It really is that simple, but what happens in between will give investors nightmares.
This uptrend has certainly asserted itself and is setting records along the way. The S&P crossed the 500 day mark without a 5% pullback on November 9th. A new record was set on November 10th for the longest streak ever without a 3% pullback.

Source: Bespoke
It's not just the S&P that is strong, this bull market has breadth. Ryan Detrick tells us that the Nasdaq, S&P 500, and Dow have made a combined 177 new all time highs in '17. Only the 195 in 1995 had more. Resilience for sure but the intraday moves have been muted as well. This past week also saw the market now go 60 trading days since the last 1% intraday move in the Dow Jones Industrial Average. That streak was broken on Thursday.

Last week the presentation was a refresher on the importance of trend analysis. Successful investors always remain focused on the trend in place, and never lose sight of that important issue. With the daily, weekly distractions ever present, that can be easier said than done. It can be amazing to sit and read how market pundits, analysts and investors stress themselves out during a bull market focusing on issues that may never come to pass.
A regular contributor here recently cited that investors should be having fun. Point well taken, this bull market has been an enjoyable experience for those that remain invested in stocks. One of the issues that market participants have on the top of their list of concerns is an issue that will indeed come to pass, the next pullback, correction. That fear is exacerbated when they see the statistics that were just presented by Bespoke. The consensus is that this market is so overdue for one, it will be here any day now. Well maybe it is overdue, trouble with that line of thinking, it has been overdue now for months. An investor worrying about that for so long probably has missed some opportunities, just sitting and waiting. Some are so concerned they decide to pull money out of the market for no other reason than fear.

Let's look at reality. Is there anyone in this forum that believes there will never be a pullback, correction, or perhaps a bear market again? Now that we have cleared up that issue, is there really a problem for the long term investor? While we all know it is going to occur at some point, there is absolutely no need to try and predict when it happens or be the one genius that comes up with the reason for it. It is wasted time and effort because there isn't anyone here or anywhere else that can predict either. Why lament over it?
This uptrend being so relentless doesn't need a reason to consolidate. It can happen because of what I call reversion to the mean or sheer gravity if you will. Consider the graphic below which has been presented numerous times during the uptrend.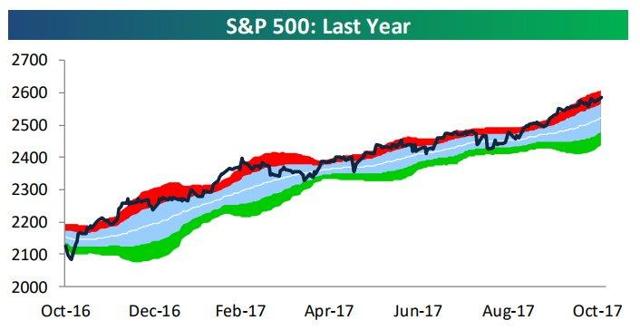 Source: Bespoke
That is the uptrend channel the S&P has traded in during the year. It's clear as a bell when prices get to the overbought (red band) level of that channel they will eventually make their way back into a more neutral stance. Gravity takes over, prices revert to the mid or lower bands of the channel. Nothing earth shattering here, and the market doesn't need a reason when this takes place. Why search for one? It will only feed confirmation bias and that can be deadly to profitability.
An example of that occurred when the pundits told all of us that China was going to lead the global markets into recession. Believe in that and then read a negative report on anything China and one immediately confirms that yes they are correct! It is time to lighten up, sell and maybe get out of stocks altogether. The final conclusion then becomes, this market looks dangerous. In reality nothing was further from the truth, the uptrend was not disturbed. That was 750 S&P points ago.

Believe that the Fed unwinding will cause a crash? How about the use of Non-Gaap accounting by corporations signaling wild overvaluation? All time highs in margin debt shows that all are euphoric, this administration will send us into a trade war, and on and on. Be my guest and have at it, I have decided that it may be best to watch the price action combined with the fundamental backdrop of earnings and take my cues from that. A lot less stressful, and excludes emotions ruling the decision process.
Now don't get me wrong that isn't advocating that market participants put their heads in the the sand. Instead they should decide they won't allow any one issue that may never occur to change their strategy. That takes place after looking at all of the facts and surrounding data, then assigning a probability of the issue actually happening before making any decision.



Economy
Liz Ann Sonders shares her views on the possibility that we are on the cusp of a strong capex cycle in 2018.

Scott Grannis offers his view on the economy by presenting five key charts.

On November 9, the GDPNow model forecast for real GDP growth in Q4 2017 is 3.3%.
Michigan Consumer sentiment slipped to 97.8 from a 13-year high of 100.7 in October. The September report came in at 95.1. The survey is now below the previous 13 year high of 98.5 recorded in January.
The U.S. wholesale report beat estimates with a solid 1.3% September wholesale sales rise after an upwardly revised 1.9% (was 1.7%) August surge. Sales were boosted by petroleum (12.6%) as prices jumped.

The latest JOLTS report was highlighted by the increase in the number of job openings. That continues to be at or near record highs. Hires down 2.7% largely due to hurricanes and skills gap. The number of unemployed per job opening dropped to record low 1.12.

Global Economy
See It Market weighs in on the state of the global economy, confirming the idea that the synchronized recovery is well underway.

German Industrial Production slipped in September, dropping to a smaller than expected 3.6% increase. The August surge showed an increase of 4.6% increase. ING economist Carsten Brzeski;
"Despite today's setback, all ingredients are in place to see a resurgence of industrial activity in the coming months."
Eurozone real retail sales jumped back to a level not seen since 2015 with a 3.7% increase in September. Italy retail sales contributed to that result as sales increased dramatically in September rising 3.4%. Their best report since 2010.

The Global bull market continues as the Nikkei stock index pegged a 25 year high this past week. Mention a new all time high and it brings out the discussion of a bubble and a crash. That does not appear to be the case with their market. Gross margins are at a record, and forward P/E and look above-average but by no means irrationally exuberant.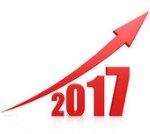 Earnings Observations
Headlines continue on a positive note as companies are beating estimates and are raising guidance at a solid rate. Forward S&P earnings hit record highs in October, continuing an uptrend that began a year ago. Forward revenues also have been on the rise, as have forward profit margins, which also reached a new high in October. This latest data point destroys the argument we have heard for years now that profit margins are at cyclical highs and vulnerable to reverting to their mean. It proves once again that some of the fears presented to investors never materialize at the time they are conjured up.
Wolfe Research broke down this year's gains and found roughly half came from rising earnings expectations, nearly half came from P/E multiple expansion and the remainder came from dividends.
The one concern I had on the growth picture for S&P earnings revolved around the Energy Sector. If WTI continued to trade in the low to mid $40 range or lower, that would once again diminish their contribution to the overall earnings total. Right now that wild card is slowly fading away. Continued stronger prices should only add to the contribution this sector will make.
The skeptics abhor the idea of leaving out a sector when speaking to earnings to make a point. It comes across as analysts spinning the story to make their case.
I disagree and here is why. If investors listened to the conversation when many analysts were noting that ex-energy, there was NO profit recession when overall S&P earning flattened, they wouldn't have been so inclined to sell stocks. At the time plenty of firms offered up the idea that the earnings recession would stop the bull market.
Well here is another example that will bother some investors. Factset Research notes that ex-insurance companies the earnings growth rate for Q3 jumps to 7.3%.
Factset Research Weekly update;
For Q3 2017, with 91% of the companies in the S&P 500 reporting actual results for the quarter, 74% of S&P 500 companies have reported positive EPS surprises and 66% have reported positive sales surprises.

For Q3 2017, the blended earnings growth rate for the S&P 500 is 6.1%. Seven sectors are reporting or have reported earnings growth for the quarter, led by the Energy sector.

On September 30, the estimated earnings growth rate for Q3 2017 was 3.1%.

The forward 12 month P/E ratio for the S&P 500 is 18.0. This P/E ratio is above the 5-year average (15.7) and above the 10 year average (14.1).

The Political Scene
Here is what I have learned about tax reform. Multiple plans exist. The Senate version, the House version, Mary's version, Joe's version and Harry's version. Everyone looks to see how they will personally benefit from any proposal. Each side hates the other's proposal. Every pundit that comes on to explain the situation seems to have an agenda, and it starts with their political affiliation, and has little to do with facts.
Newsflash, no tax plan will assist everyone. No plan will bring about a lifestyle change for an individual wherever they reside in society. Upper class, middle class or lower class.
From an investing perspective, it will be about the corporate tax rate and the repatriation of the overseas money. All else is noise.

Once again I will remind investors, corporate earnings estimates that are being put together now DO NOT include any tax reform benefits. The recent surge in corporate profits are being achieved under the present tax code.

The Fed
Given the appointment of a new Fed chair with Jerome Powell to assume that role, Ryan Detrick puts together an interesting view that a new Fed chair doesn't necessarily go over well with the stock market.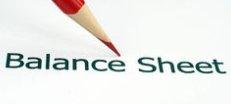 The Fed's unwinding of their balance sheet made headlines when it was first announced. LPL Research goes into detail indicating that it now appears the normalization process is showing up in the data.
October 31, 2017 marked the three year anniversary of the end of quantitative easing. Oh how investors were warned for years prior to QE ending how the stock market would fall apart. The S&P is up 37% since then.
Ryan Detrick posted this comment last week;
"QE ended 3 yrs ago yesterday. SPX has had a total return of >40%. Quantitative tightening started a month ago and there is still more strength. I guess earnings​ do matter."
Those same pundits also warned us all that QE would cause hyper inflation. Wrong on both counts.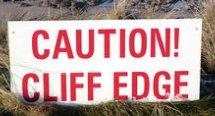 Investors are now hearing how the end of this bull market is near because the Fed has embarked on a reduction of its balance sheet. Essentially it is quantitative tightening, because it is the reverse of the the bond buying program. I commented at the time that the crash commentary regarding the end of QE was misguided and ill advised, and I believe the same for these recent warnings. The reason, so long as the positive fundamental conditions continue, the S&P can be expected to remain firm.
No one can say for sure if that solid fundamental picture will be the case, nor can anyone predict the same appreciation we have already seen in the stock market if it does. Of course if one believes the stock market rise is all about the Fed they can stop reading right here, I won't convince you otherwise, and I wish you luck.
There is plenty of evidence to support the view that QE wasn't the only cause for higher stock prices. Pundits want to point out the meteoric rise of 43% in the S&P during QE3. It's all about the Fed commentary was incessant.The difference between those pundits and myself, they dismiss the 37% increase as the Fed balance sheet shrank, I don't. Furthermore if we look at the charts and match the S&P with the time frame of the quantitative easing program it paints a clear picture.

The S&P rose about 1000 points during the four year period of QE1, 2 and 3. Periods in between and after the QE programs, which ended 3 years ago, the S&P rose 700 points. Debating exactly how much the Fed had to do with this bull market will go on for a very long time. At the end of the day it doesn't matter, the results are history and the gains are real.
What has occurred is all about a mindset, a mindset that many have promoted all during this bull market. Much of the commentary came from the analysts that had the investment story wrong and simply put a narrative that might explain their shortcomings. They blamed the Fed for their mistake of not recognizing the bull market for what it was. I'll argue the S&P has a better correlation with economic and financial factors (corporate earnings), than any Fed program.

Sentiment
Everyone got excited last week because the percent of bullish investors increased to 45%. Not so fast with drawing conclusions that euphoria has taken over. Chris Ciovacco tells us we aren't even close. The takeaway for the article, U.S Household exposure to equities in 2007 was 65%, a peak. Today it is at lows with a reading of 52%. This tweet from Chris is also on the mark;
"Common Today… This article "Be Prepared For A Crash" has 998 comments, This article "When Will This Stock Market Bubble Burst?" has 101 comments. Bullish articles = crickets, Says a lot about sentiment"
Urban Carmel provides the following graphic showing ETF and mutual fund flows for equities have been negative 7 of the last 10 quarters.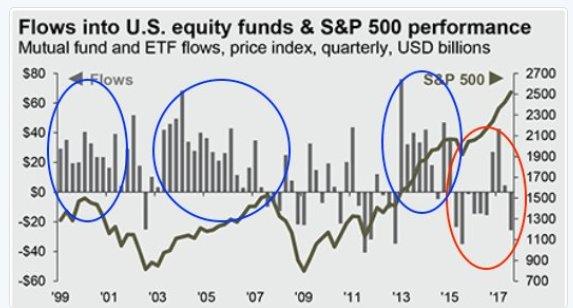 Chart courtesy of Urban Carmel.
The third quarter money flow into funds has been especially weak as the major indices have made new highs. It's pretty obvious the same pattern that existed before the market top in 2000 and the top in 2007 doesn't exist today.
Euphoria no. At best we may be seeing the start of the acceptance stage. If it has started, it has a long way to run given how this bull market has been shunned.
The weekly AAII sentiment survey reveals that bullish sentiment remained at the same 45% level as reported last week. Bearish sentiment dropped to 23% from the prior week reading of 28%.


Crude Oil
The strength in oil prices continued after WTI broke above resistance two weeks ago. Crude Oil traded at a two year high this week. Bespoke Investment Group compiled a study which shows the global five month draw of 67.4 million barrels is the second fastest draw since monthly data began in 2004. This may be the reason prices have firmed up in the last few weeks.
The latest inventory report here in the U.S. showed a slight increase in inventories of 2.2 million barrels. Gasoline stockpiles decreased for the third straight week, this time it was a 3.3 million barrel draw down.
The price of WTI closed Friday at $56.83 up $1.13 for the week.

The Technical Picture
Last week we noted an issue with the Small Caps and Transports.
"A notable divergence last week that deserves to be watched. Both the Russell 2000 and Dow Transports turned in weak performances relative to how the Nasdaq, Dow 30 and S&P traded all week setting new highs."
That continued into this week's price action. New highs for the Dow, Nasdaq, and the S&P while the Russell 2000 and Dow Transports languished.
The last time Transports dipped while the S&P moved higher causing some concern among investors was July - August of this year. A month later in the August to September time frame the S&P experienced a pullback of about 3%. So there may be some correlation suggesting the same scene may play out again. The bottom line however is that these bouts of weakness in the Dow Transports did not lead to any major break down in the overall market. I expect the same to hold true now.
Looking a little deeper into the breadth story reveals that most of the gains lately were driven by just two sectors, Energy and Technology. The rest of the market failed to outperform, which resulted in the percentage of stocks trading above their 50 day moving averages to dip down to 66%. That's a relatively low reading compared to where the S&P's price is trading.
The chart below shows the S&P 500 versus its cumulative A/D line over the last 12 months. Bespoke notes that the cumulative A/D line has been drifting slightly lower for two weeks now after making a new bull market high on 10/20 (gray circle).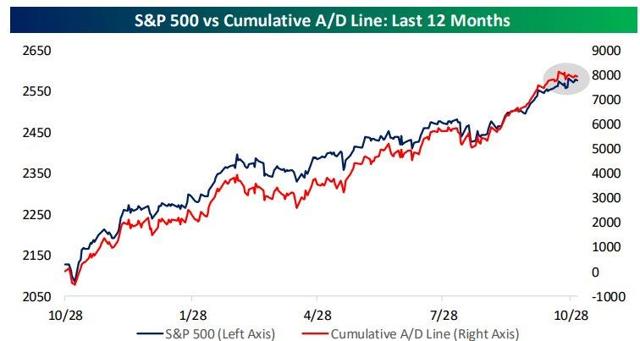 Source: Bespoke
I need to emphasize that there is no need for an overreaction now, just something to keep an eye on.

New highs for the S&P this week, and while the short term 20 day moving average (green line) was breached on an intraday basis, the trendline held on a closing basis. So the broken record that has been played for the last two weeks continues;
"There can be no discussion of a pullback until that initial support breaks. This relentless move higher continues."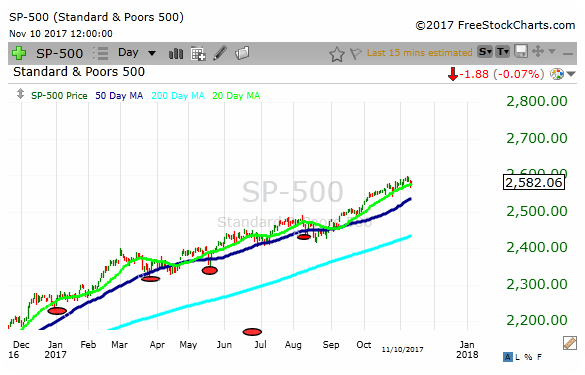 Chart courtesy of FreeStockCharts.com
The way I see the short term, a break above 2597 signals more new highs. A close below 2566 and a short term breakdown could ensue, that could shake out the pure speculators and test the 50 day moving average (blue Line) at 2537.
Short term support is at the 2575 pivot and SPX 2566, with resistance at the 2594 and 2632 pivots.

Individual Stocks and Sectors
After trading sideways from July through September, the FAANG trade has exploded higher again, now up 48% year to date.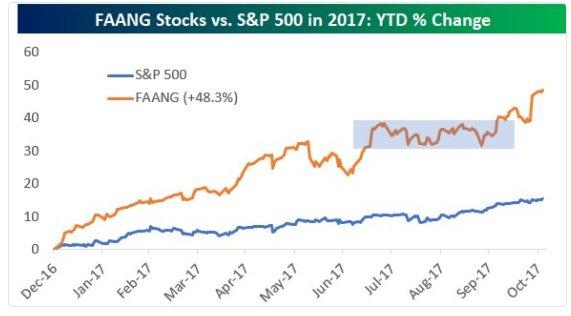 Source: Bespoke
I remain resolute in my opinion that FAAANG, ( I include Alibaba) (BABA) will outperform the overall market in this final quarter of the year. These companies are worthy of research and in my view represent excellent long term growth opportunities, especially if they are added during bouts of weakness. They won't outperform because they are sexy, because everyone talks about them, or there is a euphoric aura about the group. They will outperform because they are putting up fantastic growth numbers.
A stock that I have owned for years through the good times and the bad, Las Vegas Sands (LVS) deserves some attention. The stock has just broken out of a trading range. A solid and generous dividend yield of 4.3% with a very shareholder friendly CEO Sheldon Adelson at the helm. The weekly chart shows that share price has been capped at the $66 level for 3 years. The fundamental picture has improved sending the stock higher. Assuming the positive story continues, there is not much overhead resistance until the old highs at $87.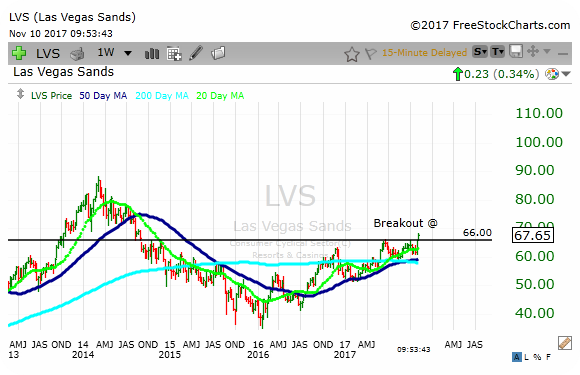 Chart courtesy of FreeStockCharts.com

The energy sector has new life as crude oil prices have strengthened. Large cap multinational oil companies were being touted as value traps not too long ago. In my view a short sighted deduction. Stocks like Exxon (XOM), Chevron (CVX), and others should always have a place in an investor's portfolio.

The Biotech sector has struggled so far in Q4, down 6.3% as measured by the Nasdaq Biotechnology Index (IBB). One company that has gone the other way, rising 19% has been Sarepta Therapeutics (SRPT). A stock that I have mentioned before and currently own. That Q4 gain includes a recent sell off when the company announced a capital raise program.
This article describes the recent company developments in solid detail and confirms why I remain quite bullish on this stock. The fact that the CEO is investing in company shares again is quite bullish. I added to my position on the weakness when the debt offering was announced.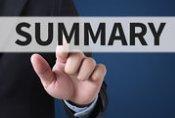 This quote from Josh Brown which addresses an investor's approach to investing in the equity market has always resonated with me;
"If you must err to one side or the other, as a default setting of sorts, the right way to lean is obvious. Optimism as a default setting is the only way to successfully fund a retirement over the long stretch. Unless you believe that you have the god like ability to dance into and out of the markets with good timing on a consistent basis."
Readers can doubt what is presented here or anywhere else for that matter. It is perfectly acceptable and quite normal to be skeptical. The technical picture which is reading the fundamental story is telling investors how to proceed. It comes down to interpreting that message. These market records brought to investors attention aren't done to make headlines. The positive streaks of resilience and strength are making a statement. Some want to take that statement and spin it to mean the stock market has nowhere to go but down. Doubting the price action and relying on rhetoric and what if's, has been a huge mistake.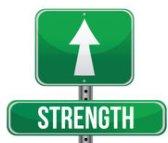 If an investor isn't convinced of the present market situation, we can conclude from the next graphic that the equity market is in overbought territory. As shown in the chart below, ever since September, a period now covering 43 trading days, the S&P 500 has closed at either an overbought or extreme overbought level.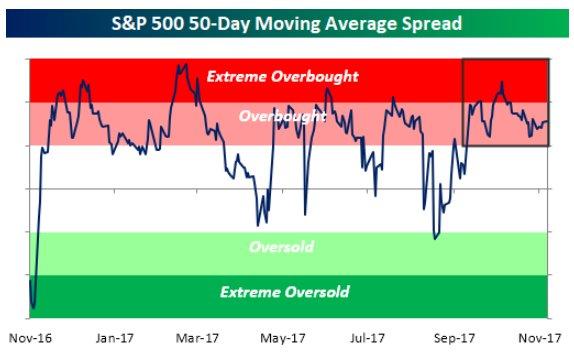 Source: Bespoke
There have only been three other periods where the S&P 500 closed at overbought levels for 40 or more trading days. In both the one and six months time frame that followed these prior streaks ending, the S&P 500 was up all three times. Three months later the S&P 500 was up two out of three times with the one down period coming after the March 2012 streak when we saw a decline of 5.8%. This confirms the graphic shown earlier, once the market trades back down in the upward trending channel, it re-energizes and moves higher. Strength begets strength. That allows me to proceed with the notion that any market weakness will be temporary.


For quite some time market participants have been asked why they are hanging around and staying invested for what could be another 2% gain. No need to plot dates and time frame here, that conservation took place many percentage points ago. Allow me to turn the tables now and say, why wonder, fret, and materially change positioning because there could be a well deserved pullback in the S&P.
There is no definitive answer to how long or deep and a correction can be, just as there is no firm answer to how long the rally may last. Following that line of thinking has been far more profitable than trying to outsmart the market. Far too many are still using the wrong footed we are overdue approach to managing their money.
Low interest rates, increasing corporate earnings, a global economic recovery in place and some are looking around for what can kill this bull market. I scratch my head in amazement.
Any number of things can stop this bull market, I don't need to be the person that comes up with the exact reason. I will say this, no tax plan or lack of one will stop a bull market. Corporate earnings are increasing with the present tax code in place and they have for a very long time. Dismiss the knee jerk reactions to the tax plan rhetoric.
Here is the only issue to be watchful of, and the only one that matters. The day the long term trend is decisively broken and the change in trend starts to unfold. Then and only then will this bull market be stopped, not a day sooner.

It seems we do this all too often. A moment of silence for the victims and the families of the First Baptist Church shooting in Texas.
A special salute to all of our Veterans as we celebrate Veterans Day.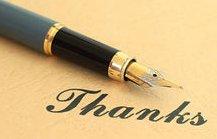 to all of the readers that contribute to this forum to make these articles a better experience for all.
Best of Luck to All !
Disclosure: I am/we are long BABA, LVS,SRPT,XOM,CVX. I wrote this article myself, and it expresses my own opinions. I am not receiving compensation for it (other than from Seeking Alpha). I have no business relationship with any company whose stock is mentioned in this article.
Additional disclosure: This article contain my views of the equity market and what positioning is comfortable for me. Of course, it can't be for everyone, there are far too many variables. Hopefully it sparks ideas, adds some common sense to the intricate investing process, and makes investors feel more calm, putting them in control.

The opinions rendered here, are just that – opinions – and along with positions can change at any time.
As always I encourage readers to use common sense when it comes to managing any ideas that I decide to share with the community. Nowhere is it implied that any stock should be bought and put away until you die. Periodic reviews are mandatory to adjust to changes in the macro backdrop that will take place over time.