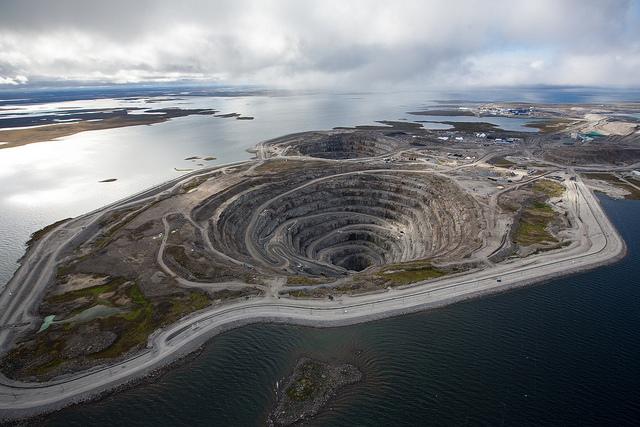 Rio Tinto (NYSE:RIO) is one of the world's largest mining companies, and its products include iron ore, aluminum, coal, copper, borates, diamonds, and gold. The company reports through four business divisions:
1) Iron ore is the largest business unit, accounting for 41% of 2016 group revenues and 60% core EBITDA ($8.5 billion). In 2016, the group was the second largest producer of iron ore with 330 million tonnes globally. The group's key iron ore assets are in Western Australia (15 mines).
2) Following the acquisition of Alcan in 2007, aluminum is now a major business area for the group, accounting for 27% of 2016 group revenues and 17% core EBITDA ($2.5 billion). The group is a top three aluminum producer globally and owns bauxite mines in Australia, Brazil, and Guinea.
3) In the copper & diamonds division, RIO is the seventh largest copper producer in the world, producing 523,000 tonnes of copper - according to the management. The group has major mines in Chile, U.S., and Mongolia. As for diamonds, RIO believes it is one of the leading producers of rough diamonds globally. Overall, copper and diamonds accounted for 13% of 2016 sales and 10% core EBITDA ($1.4 billion).
4) Energy & minerals is RIO's second smallest division by sales, but the most diverse. For coal, RIO is a leading producer of export thermal coal and metallurgical coal with four mines in Australia. Its mineral activities include borates, titanium dioxide, salt, and uranium. Together these activities accounted for 19% of 2016 revenues and 13% core EBITDA ($1.8 billion).
Geographically, China's economic development has increased the share of RIO's revenues generated from this region; in 2016, it was the largest market for the group at 43% of sales. Other key areas include U.S. (14%), Other Asia (15%), and Japan (11%).
At the forefront of structural change, but also commodity volatility - Rio Tinto's asset portfolio is heavily weighted to iron ore and aluminum (81% of NAV), which suggests RIO stands to benefit from Chinese supply side reforms in steel and aluminum. However, although less operationally and geared than peers, it is now more exposed to price volatility. I expect that Chinese growth slows in Q4 and will recover in Q1, albeit at a slower pace than last year. In the context of still ample supplies in iron ore and aluminum, this is likely to mean continued volatility as the market digests the reforms. With my $65/t iron ore price at the top of consensus estimates, I would not expect much follow-on in the share price from higher near-term iron ore prices.
Value chain disconnects hamper aluminum, relative competitiveness in iron ore - Alumina futures, much like premia for iron ore pellets and lump, have spiked in recent weeks as China changes its production behavior into the winter curbs. Alumina prices are up 47% over the past six weeks. This accounts for ~35% of aluminum production costs. RIO is marginally net short alumina, as it consumes more than it produces. I have adjusted my model to reflect alumina sensitivities on the cost side in aluminum and this (as well as other input cost increases) moves my EBITDA down for 2018 by $3.7bn vs. $4.2bn previously. In iron ore, higher discounts for silica and a lack of pellet and relative lump production (vs. Anglo American (OTCPK:AAUKY) and Vale (NYSE:VALE)) reduce its relative level of competitiveness in this core business.
Free cash yield at 7.2% in 2018, fair value for a miner - With further price impact from structural reforms in China, I see potential for this trend to resume over the medium-term. However, on current 12-month assumptions, the 7.2% FCFY does not provide enough to support outperformance vs. the SXXP at 7.8%, especially through a period of expected heightened volatility.
Investment summary
Rio Tinto is a major diversified mining company with leading iron ore, aluminum, copper, coal, diamond, and mineral businesses.
I believe Rio Tinto's high-quality asset base and disciplined cash returns make the company a core holding for investors. The current valuation suggests limited relative upside following the recent normalization of the commodity equity valuations.
I see increased cash flow and an already best-in-class growth program allowing the potential for higher dividends as time progresses.
Potential catalysts for the stock
Sustained recovery in iron ore prices - Should iron ore prices remain at current levels or rise, there is significant potential for consensus earnings upgrades and further rerating alongside reduction in balance sheet risk and enhancement in valuation metrics.
Improved sentiment around China - Rio's valuation is likely to improve, in my view, once general sentiment around China progressively improves.
Strong cost performance - Rio Tinto continues to implement productivity improvements. Although the major gains have been achieved with stabilizing energy and FX prices, more cost improvement or productivity could drive higher earnings.
Risks to my investment thesis
Falling iron ore prices - The concentration in cash flow generation in iron ore leaves the company exposed to falling prices.
Indonesian risks - Grasberg is unlikely to provide a contribution in 2017. Any breakdown in negotiations between PT Freeport Indonesia and the government around smelter construction could impact medium-term estimates.
US/EU steel tariffs on China cause drop in Chinese steel production - Chinese steel demand is crucial to Rio Tinto's business model; should tariffs arrive or productive capacity be removed as part of China's rebalancing, this would pressure estimates.
Target price/Base case
I expect metals demand in China to continue to grow, albeit at a slow pace. My base case assumes relative currency stability and metals demand going forward. My price target is 4,000p based 50% on 6.0x EBITDA and 50% 1.0x NAV.
Upside scenario
In my upside scenario, I assume stronger growth in emerging markets including China and a shift to deficits in the major industrial metals. In this scenario, my forecast commodity prices increase by 20% and I would value the shares at ~4,800p.
Downside scenario
My downside scenario is based on weaker markets and a 20% decline in my forecast commodity prices. This would generate an estimated value of ~2,600p.
Investment case - Downgrading to Sector Perform
I continue to see strong structural upside for the sector from increasingly tight metals markets and the positive medium-term impacts from Chinese supply side reforms. This process will however be a choppy one and metals markets in 2018 will still largely be in balance. This is especially true in iron ore and aluminum, where RIO's portfolio is concentrated.
In my view, the winter pollution curbs in China will provide disconnects from "normal" metals pricing dynamics. I have seen this recently in a variety of different commodities. This will have varying impacts based on the companies. In Rio's case, it will face some headwinds.
Iron ore
The majority of Rio Tinto's iron ore business is fines, which is a less preferred product following pullback of Chinese sintering (the process of converting fines to blast furnace amenable material). This generally leaves RIO exposed to the 62% Fe CFR benchmark price.
Despite significant achievements on the cost-saving front and via productivity improvements, RIO's relative margin position in its Pilbara iron ore business is now eroding vs. peers. Once again, this remains a strong, long-life, high-margin business, but on a relative basis, its margin will not likely improve as much as iron ore contributions from Anglo American and Vale, for instance. This is offset to an extent by its ownership in the Iron Ore Company of Canada.
In my base case scenario of slowing yet still positive Chinese economic activity, I forecast $65/t of iron ore for 2018. I would expect that in this general environment however that consensus will continue to price in lower iron ore prices in the near-term.
Aluminum
Rio Tinto has a world-leading aluminum business and I continue to see significantly improved long-term prospects for aluminum following the Chinese supply side reforms which I believe can flip the global market into deficit.
There remain substantial inventories of aluminum, which I believe could lead to increased volatility in prices as the market absorbs oscillations in supply and demand expectations over the near-term. There are certainly more of the Chinese supply reforms "in the price" than there was at mid-year. Countering this, there is certainly more evidence of discipline from China in the supply side reforms. Either way, I see potential for further volatility in aluminum pricing.
In general, it takes 2.15 tonnes of bauxite to generate one tonne of alumina, and 1.95 tonnes of alumina are needed to generate one tonne of aluminum. (Or on a rule of thumb basis, 4 tonnes of bauxite = 2 tonnes of alumina and 1 tonne of aluminum). Also generalizing, approximately 30-40% of the input costs are the preceding raw materials. In Rio's case, it is substantially long bauxite and has a slight net short position in alumina.
Previously, with the market in a surplus in the west but deficit in China, alumina prices have generally moved relatively closely with aluminum prices. The recent spike in alumina futures suggests that western aluminum production is set to increase (a rational response following the recent 10% y-o-y drop in September Chinese aluminum production). As this market evolves, I see potential that alumina prices continue to move higher.
There is also a wider question surrounding seaborne bauxite demand, as the pace of domestic bauxite cuts will need to match the pace of aluminum and alumina cuts or there could be pressure on bauxite pricing (on a relative basis). Considering the Amrun project and its remaining $1.1bn capex spend and incremental 10 mt of net bauxite production, there is heightened sensitivity within my RIO forecasts. At a $40/t long-term bauxite price vs. my current $50/t price, I would see c. ~$3bn fall in my RIO valuation, with bauxite moving from $4.8bn to $1.5bn. On balance however, I believe this risk is far too early to understand the full impact of Chinese supply side reforms, especially around environmentally insensitive bauxite mining, and may well still conversely provide a significant market opportunity.
In summary, with a more mixed exposure to some of the (rapidly) changing pricing dynamics, Rio Tinto is more exposed to the underlying price movements than peers and this is especially noteworthy noting RIO's commodity mix as it approaches a phase of the market with a potentially marginally slower China.
Where I might be wrong?
Iron ore prices - I continue to remain towards the top end of the market on iron ore prices through 2018/19 with a $65/t and $70/t forecast respectively. Beyond the end of the winter heating curb period and the disconnects this may have on economic growth, I would actually see the risks being to the upside.
The structural reforms in China and a sharp increase in steel capacity utilization have meant higher steel margins in China. There has traditionally been a strong relationship between iron ore prices and steel margins. And despite recent concerns around growth, steel profitability has continued to rise. This suggests there could be upside in iron ore prices.
I theorize that this relationship is being better picked up in some of the underlying premia for pellets, grade and lump, and this helps to explain the recent divergence, but this relationship should be watched.
Increased market volatility - On a relative basis, I see the commodity exposures in RIO to be more prone to volatility, but the lower operational gearing, especially vs. Anglo, could see RIO's shares withstand a wider market shakeout more robustly.
Accelerating Chinese growth - I would suggest that the consensus view is that China is going to be facing a debt-induced slowdown heading into 2018. I do think China will continue to remain more robust than generally expected. However, I am more or less now in line with consensus with this view over the coming months. Should Chinese growth continue to remain at similar levels to 2017, I would expect iron ore to perform better than nearly all other commodities. RIO's concentration in iron ore would likely see it outperform in this scenario.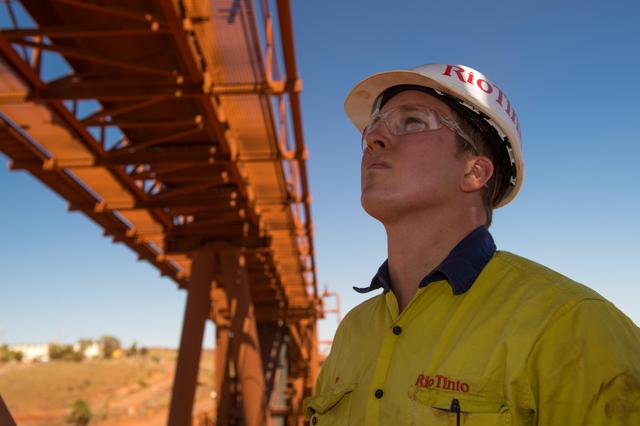 Disclosure: I/we have no positions in any stocks mentioned, and no plans to initiate any positions within the next 72 hours. I wrote this article myself, and it expresses my own opinions. I am not receiving compensation for it (other than from Seeking Alpha). I have no business relationship with any company whose stock is mentioned in this article.
Editor's Note: This article discusses one or more securities that do not trade on a major U.S. exchange. Please be aware of the risks associated with these stocks.