In 2016, I started covering orders and deliveries for Boeing (NYSE:BA) and Airbus (OTCPK:EADSF) with monthly reports, and while this does not reflect current financial performance, I will continue this coverage as it gives somewhat of an idea of current performance as well as ability for the respective manufacturers to grow order books and possibly earnings in the future on healthy order books. Next to that, the order inflow is an almost direct reflection of the market environment on the commercial aircraft market. In this article, I will have a look at the orders and deliveries for the month of October. The September report can be found here.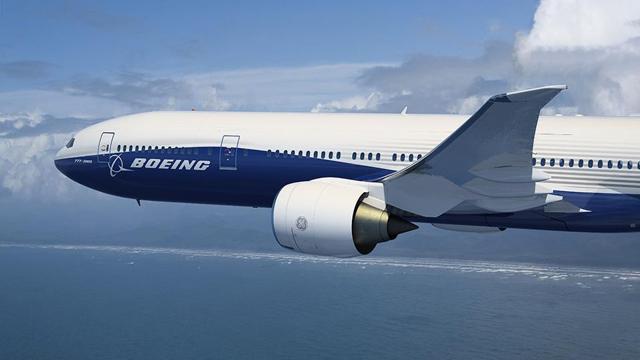 Orders

Figure 1: Orders October 2017 (Source: AeroAnalysis)
Boeing started the year off strong accumulating 226 gross orders in the first three months. After that, sales plateaued resulting in Boeing's cumulative orders to fall year over year. This, however, was to be expected with the Paris Air Show being hosted in June. In June, we saw a fresh uptick in order activity as aircraft deals were announced at the Paris Air Show. In the months after that we are seeing some commitments announced at the air show being firmed up with a strong uptick in order activity in September.
In October, Boeing booked 64 orders, 12 wide body jets and 52 single aisle aircraft:
A Business jet customer ordered a single Boeing 737 MAX.
An unidentified customer placed an order for 16 Boeing 737 MAX aircraft.
A second unidentified customer ordered 30 Boeing 737 MAX aircraft and 8 Boeing 777-300ERs, which most probably is the order from China Southern Airlines were the Boeing 737 MAX orders all are for the Boeing 737 MAX 8.
More orders for the Boeing 777 came from 2 unidentified customers that ordered 2 Boeing 777-300ERs and 2 Boeing 777Fs.
WestJet ordered 5 Boeing 737 MAX 10 aircraft.
Accompanied with Boeing's order book update, there were some orders that were actually finalized in November. These will be treated in the November update, despite already being visible in Boeing's latest update. Also included in the update were customer reveals; Alaska Airlines (ALK) was unveiled as the customer for 4 Boeing 737s, Aviation Capital Group also ordered 4 Boeing 737s, Japan Airlines was unveiled as the customer for 4 Boeing 787-8s while Qatar Airways was revealed as the customer for 4 Boeing 777-300ERs supporting my view attributing these orders to Qatar Airways back in July. The order for 2 Boeing 747-8s that will be modified to serve as the next Presidential Aircraft has now also been attributed to the USAF PAR program. It is important to understand that these orders all are merely customer reveals and do not add to the backlog. In fact, the Boeing 747-8 aircraft for the USAF have already been built.
More positive was the order inflow for 12 Boeing 777s, which should aid Boeing in closing the production gap until Boeing 777X production has been fully ramped up.
Cancellations increased by 18 units month-over-month bringing the total cancellations to 85 for the year. All cancellations were for the Boeing 737 program.
With 64 orders in October 2017, order inflow decreased by 21 units year over year. The three-year and five-year averages for the order inflow in October stand at 61 and 79 orders, respectively. So, the order inflow was above the 3-year average, but still lower than the 5-year figure.
For Boeing, order inflow is steadily progressing as sales teams are working on firming up announcements and landing key contracts with customers. In the first 10 months of 2017, Boeing accumulated 629 gross orders versus 545 orders in the same months last year. So, sales are up by roughly 84 units which can mostly be attributed to strong Boeing 787 and Boeing 777 sales.
Deliveries

Figure 2: Deliveries October 2017 (Source: AeroAnalysis)
In 2016, Boeing delivered 748 aircraft, slightly less compared to its record-breaking year in 2015. For 2017, Boeing aims to deliver between 760 and 765 aircraft which is more or less in line with the deliveries in 2015.
In October, Boeing delivered 56 aircraft divided between 19 wide bodies and 37 narrow bodies:
Boeing delivered a single Boeing 767 Freighter to FedEx (NYSE: FDX), which is the sole customer for the aircraft.
Three Boeing 747-8s were delivered, 1 freighter variant to UPS (UPS) and 2 passenger variants for modification to serve as the next Presidential aircraft.
Thirteen Boeing 787 aircraft were delivered, 1unit more than the production rate.
Two Boeing 777s aircraft were delivered, which is lower than the production rate of 5 aircraft per month.
A total of 37 Boeing 737 aircraft were delivered including 4 MAX aircraft, which is significantly lower than Boeing's production rate of 47 aircraft per month.
During the month, Air Canada (OTCQX:ACDVF) received their first Boeing 737 MAX. The carrier has another 60 unfilled orders for the Boeing 737 MAX 8 and Boeing 737 MAX 9 as well as options and purchase rights.
With 56 deliveries, the number of deliveries was far lower than the number of deliveries that was to be expected based on the production rates on each program. The lower delivery volume is primarily caused by lower Boeing 737 deliveries, which I expect to pick up in the remaining 2 months. Boeing will need 75 deliveries on average in the coming months to meet its delivery target for 2017.
Book-to-bill ratio
For the full year, Boeing expects orders to roughly trace last year's order inflow, which would indicate 660 net orders or a book-to-bill ratio of .86. In October, this ratio was 1.14, slightly above the expected book-to-bill ratio for the entire year. In the first 10 months, Boeing booked 629 orders and delivered 610 aircraft. This implies a book-to-bill ratio of 1.03, which is higher than what Boeing expects for the full year. It remains to be seen whether Boeing can keep up the pace of order inflow in the remaining months of 2017, but I am stemmed positive and expect some commitments announced during the 2017 Paris Air Show to be finalized in the coming months.
Conclusion
In October, Boeing's order inflow declined but very important are the orders for the Boeing 777. What we currently are seeing with the recent changes in production rates is the delivery mix tending even more towards narrow body deliveries, but there are some positives on Boeing's wide body segment. Collecting enough orders is still challenging, but Boeing is currently in the process of securing sales to key customers.
Boeing's orders have increased year-over-year and in the coming months I am expecting a steady finalization rate for commitments announced during the Paris Air Show as well as some order inflow from the Dubai Air Show, which is set to start as I write this article.
Thank you for reading this article. If you enjoyed reading this article, don't forget to hit the "Follow" text at the top of this page next to my profile to receive updates for my upcoming articles.
Disclosure: I am/we are long BA.
I wrote this article myself, and it expresses my own opinions. I am not receiving compensation for it (other than from Seeking Alpha). I have no business relationship with any company whose stock is mentioned in this article.
Editor's Note: This article discusses one or more securities that do not trade on a major U.S. exchange. Please be aware of the risks associated with these stocks.