Shares of Theravance Biopharma (NASDAQ:TBPH) have fallen by 25% in the last 12 months and risen by around 50% over the past three years.
The company popped back on my radar recently when it made a joint announcement with Mylan (NASDAQ:MYL) that their NDA for revefenacin was submitted. The drug candidate is a long-acting muscarinic antagonist for the treatment of COPD (chronic, obstructive pulmonary disease) and could be the first once-daily nebulized LAMA to arrive on the market.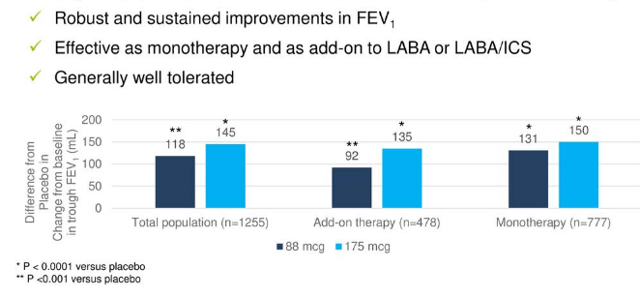 Figure 2: Pivotal data supporting NDA (Source: Q3 slides)
September got off to a good start when GlaxoSmithKline (NYSE:GSK) and Innoviva (NASDAQ:INVA) received a positive opinion from the European Medicines Agency's Committee for Medicinal Products for Human Use regarding marketing authorization for the Closed Triple (combination therapy of fluticasone furoate, umeclidinium, and vilanterol in a single ELLIPTA inhaler). As a partnered program, if approved, Theravance stands to receive an 85% economic interest in the royalties (6.5% to 10%) paid by GSK on worldwide net sales without being responsible for any of the costs. This was followed by the approval of Trelegy Ellipta by the FDA. If peak sales were to reach $1 billion to $1.5 billion, that would likely amount to in excess of $100 million of royalties going directly to the smaller company's bottom line.
Flashing forward to the end of October, the company reported new data from the TOUR study evaluating how VIBATIV (telavancin) is being used by healthcare practitioners to treat patients in real-world clinical settings. The focus was on patients with diagnosis of lower respiratory tract infections, with positive clinical responses of 67.1% of patients receiving VIBATIV. Keep in mind 80% of these patients failed prior therapy and 15.3% failed two or more therapies. It should be pointed out that of the 79 evaluable patients, 11 were not considered due to missing or undocumented information. 52.2% of the 90 patients were diagnosed with hospital-acquired bacterial pneumonia (HABP) and 8.9% had VABP (ventilator-associated bacterial pneumonia). Positive clinical response of 61.9% was reported for the former and 75% with the latter. Importantly, there were 11 reported serious adverse events and 12 patients who discontinued treatment due to an AE.
Dr. Micah Jacobs, infectious disease specialist and lead author of the TOUR presentation, aptly summarized observations:
Results from the TOUR study continue to demonstrate consistently positive clinical response rates following VIBATIV treatment across a broad range of infection types. What is striking about the positive clinical response rates seen in the LRTI patients is that 80% of those patients had failed at least one previous antibiotic treatment regimen, suggesting that they were battling particularly difficult to treat infections. The overall clinical response rate for LRTIs in TOUR was impressive. These latest findings reinforce the efficacy and safety results observed in the pivotal trials that supported the approval of VIBATIV in HABP and VABP and validate the ongoing use of the antibiotic for patients with Gram-positive bacterial pneumonia.
For the third quarter, the company reported cash and equivalents of $434.4 million, while management guided for full-year operating loss of $205 to $215 million. SG&A expenses rose slightly to $20.9 million while research and development costs rose 23% to $39.3 million. Revenue for the quarter was negligible at $4.3 million (mostly related to US net product sales of VIBATIV).
As for coming catalysts, there are several for readers and investors to stay focused on. We can expect the phase 3b PFIR study to be completed in the first quarter of 2018 (designed to support commercialization of revefenacin). While economics for Trelegy Ellipta royalties are not exactly mind-blowing, commercial launch in the near term along with regulatory approval in the EU could add to optimism for shares. The pivotal CAPTAIN study should be completed next year as well.
As for other assets, results for the remaining cohorts of the phase 1b study evaluating pan-Janus inhibitor TD-1473 in ulcerative colitis patients should be forthcoming in 2018 (large study will initiate as well). Data should be coming from the mid-stage study evaluating norepinephrine serotonin reuptake inhibitor TD-9855 in patients with nOH (neurogenic orthostatic hypotension) within the first half of 2018. Keep in mind this is an orphan indication that severely impacts the quality of life for patients and family with significant limitations associated with current therapies. Management believes that the profile of the drug (QD dosing, longer half-life and differentiated metabolic profile) could result in improved patient outcomes. I note that first-quarter revenues for approved competition Northera rose 70% to DKK 340 million (around $50 million) with peak annual sales potentially reaching $500 million or more.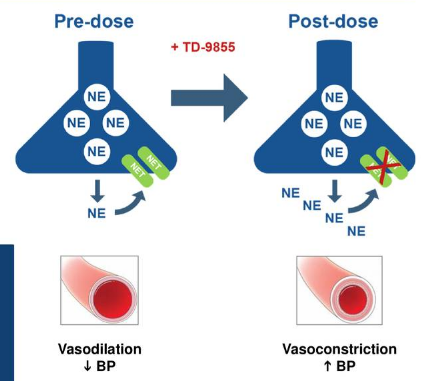 Figure 3: NET inhibition could normalize vascular sympathetic tone in nOH (Source: Q3 slides)
Lastly, we can also expect data from the pivotal bacteremia study of VIBATIV in late 2018 or 2019.
As if all of the above were not enough to convince readers, the stock is undervalued, and management is currently meeting with regulators to discuss the path forward for clinical candidate velusetrag after it performed remarkably well in a mid-stage study evaluating its effect on gastroparesis symptoms. All doses resulted in significant improvements in gastric emptying at four hours versus placebo, while the higher doses (15 mg and 30 mg) failed to improve symptoms. This was possibly due to increased side effects at these high doses. For an idea of the opportunity being addressed with this drug, keep in mind that the global market for gastroparesis drugs is expected to reach in excess of $7 billion by 2021.
Figure 4: Phase 2b results (Source: Q3 slides)
Institutional holders of note include the Baupost Group (over 9 million shares) and Rock Springs Capital Management.
Theravance Biopharma is a Buy.
Readers who have done their due diligence and are interested in the story should purchase a pilot position in the near term. I would look for confirmation of a technical and fundamental turnaround over the next couple quarters to add to the position. The stock could represent an ideal choice for readers who shy away from one-product companies and stocks with high amounts of binary risk, as the company has several late stage assets with proven results and offers investors multiple ways to win.
There are several risks involved; considering the current cash position and operating losses, I don't expect dilution in the near term. However, it is possible and becomes more likely later in 2018. As the company hopefully receives more funds from partnered programs, the likelihood of this risk factor should decline. Regulatory downthumb for several programs, including revefenacin and Trelegy Ellipta, is a significant concern. Setbacks in the clinic involving several mid-stage assets as well as increased expenditures taking them into late stage studies are a concern. Competition in the spaces being targeted and the possibility of disappointing results in 2018 (especially with TD-1473 and TD-9855) is also a risk.
Author's note: My goal is to bring to readers' attention undervalued stocks with catalysts that could propel shares higher, as well as provide a fresh perspective on stocks you may already be aware of. I also touch on planning trades and risk management, as those are two areas I feel are often neglected. If you found value in the above article, consider clicking the orange "Follow" button and getting email alerts to receive my latest content. My sincere appreciation for readers who add value and join the discussion in the comments section, as well as those who share my work with others who could benefit from it.
Disclaimer: Commentary presented is not individualized investment advice. Opinions offered here are not personalized recommendations. Readers are expected to do their own due diligence or consult an investment professional if needed prior to making trades. Strategies discussed should not be mistaken for recommendations, and past performance may not be indicative of future results. Although I do my best to present factual research, I do not in any way guarantee the accuracy of the information I post. Investing in common stock can result in partial or total loss of capital. In other words, readers are expected to (and encouraged) form their own trading plan, do their own research and take responsibility for their own actions. If they are not able or willing to do so, better to buy index funds or find a thoroughly vetted fee-only financial advisor to handle your account. I am in a collaborative relationship with The Biotech Forum/Bret Jensen.
Disclosure: I/we have no positions in any stocks mentioned, and no plans to initiate any positions within the next 72 hours.
I wrote this article myself, and it expresses my own opinions. I am not receiving compensation for it (other than from Seeking Alpha). I have no business relationship with any company whose stock is mentioned in this article.