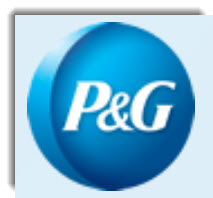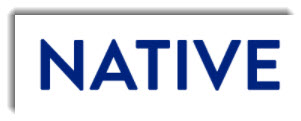 Quick Take
Consumer brand giant Procter & Gamble (PG) has acquired venture-backed deodorant company Native Deodorant for a reported $100 million in cash.
Native has developed a health-conscious deodorant product that appeals to younger demographic consumers.
P&G is gaining an emerging brand that is popular with health and environment-conscious, next-generation consumers, so the opportunity is significant for PG in the medium-term if it can fully capitalize on brand potential.
Target Company
San Francisco-based Native was founded in 2015 to create aluminum- and paraben-free deodorant for women and men.
Management is headed by Moiz Ali, who was previously a co-founder at Caskers, an e-commerce company focused on the craft spirits space.
Below is an individual review video of so-called 'natural deodorants':
(Source: Amy Nix)
The company uses a proprietary blend of baking soda, arrowroot powder and coconut oil as the main ingredients and offers the products in various scents direct to consumers.
Native received only a small amount of disclosed venture capital, raising a reported $500,000 from two investors, Azure Capital Partners and Wei Guo.
Although the company claims more than one million customers in two and ½ years of operation on a shoestring budget, it's difficult to imagine it not receiving additional investment to satisfy demand during that period.
Market & Competition
According to a 2015 market research report by Global Industry Analysts, the global market for deodorants is expected to reach $17.3 billion by 2020, with the Asia Pacific region showing the fastest growth by region at 7.5% CAGR.
The main drivers cited for this expected growth are rapid urbanization in developing countries, increased demand among men, growing affluence of the middle class and desire for perfumed and multifunctional deodorants.
Notably, and relevant to P&G's deal for Native, among the challenges that marketers will face is an increased preference for natural and organic deodorants.
Major competitive vendors that provide deodorant products include:
Acquisition Terms and Rationale
The reported price was $100 million in cash, although PG hasn't filed an 8-K on the transaction, which is not material to its $227 billion market cap.
P&G is likely acquiring Native for several reasons.
First, the company has developed a product that is liked by a significant initial test population that is focused on wanting deodorants with fewer chemicals, a so-called 'natural' deodorant.
As the market research cited above indicates, a greater number of younger consumers are interested in 'natural and organic' deodorants due to a higher degree of health and environmental consciousness.
Second, Native has grown rather sharply among this younger demographic that consumer firms such as P&G and Unilever need to begin marketing effectively to if they are to retain their brand relevance.
An acquisition like this not only brings an emerging brand into P&G's portfolio but also brings new knowledge and insights into reaching the next generation of consumers.
Finally, giants like P&G and Unilever will be able to leverage these emerging brands and expand their brand offerings to make full use of brand potential with new and adjacent products.
$100 million for a young startup may sound like a lot of money, and it is, but in the hands of the brand masters it should be a deal that can provide significant returns in the medium-term.
I write about IPOs at IPO Edge, M&A deals and public company investments in technology startups. Visit IPO Edge to learn about the latest IPO research and IPO market trends.
Disclosure: I/we have no positions in any stocks mentioned, and no plans to initiate any positions within the next 72 hours.
I wrote this article myself, and it expresses my own opinions. I am not receiving compensation for it (other than from Seeking Alpha). I have no business relationship with any company whose stock is mentioned in this article.
Editor's Note: This article discusses one or more securities that do not trade on a major U.S. exchange. Please be aware of the risks associated with these stocks.