Welcome to the latest edition of the Energy Recap. We're keeping it brief today given the holiday-shortened week in the U.S., although we'd still like to hear your thoughts on the upcoming OPEC meeting and whether or not you think the oil production cuts will be extended. Please leave us your thoughts in the comments section below.
Energy Articles Of Note
"Transocean: Is Deepwater Doomed? (Part 2)" By Vladimir Zernov (Part 1 was featured here last week)
"Hartstreet: Devon Well Design Shows Super Hogs Are Not Just An EOG Story" By Michael Filloon
"The Battle For Dawn, Part 2: Rebalancing The North American Natural Gas Super Glut" By David Addison (check out Part 1 of this article here)
Energy Sector Bankruptcies For The Week Ended Nov. 24, 2017
Here's a list of the most recent bankruptcy announcements in the energy sector:
- None.
Feel free to add any that we might have missed in the comments section below.
U.S. Oil Rig Count
As per Baker Hughes, the number of active U.S. oil drilling rigs rose this week.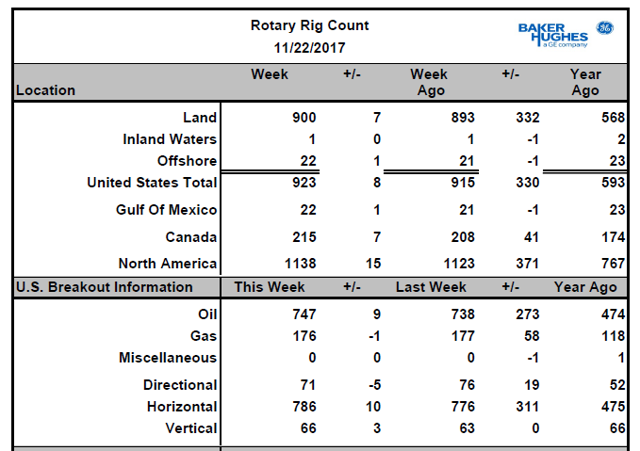 Weekly Natural Gas Storage Report And Summary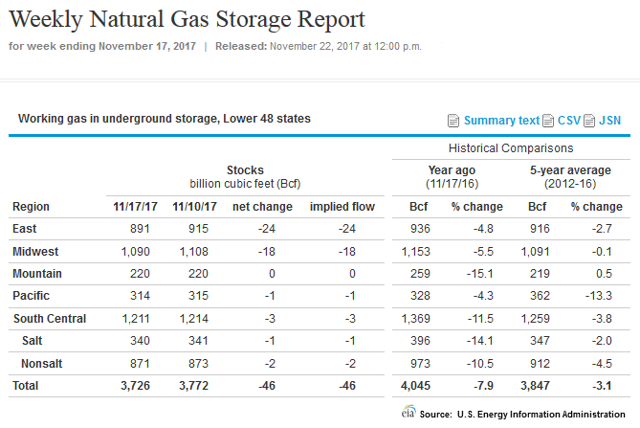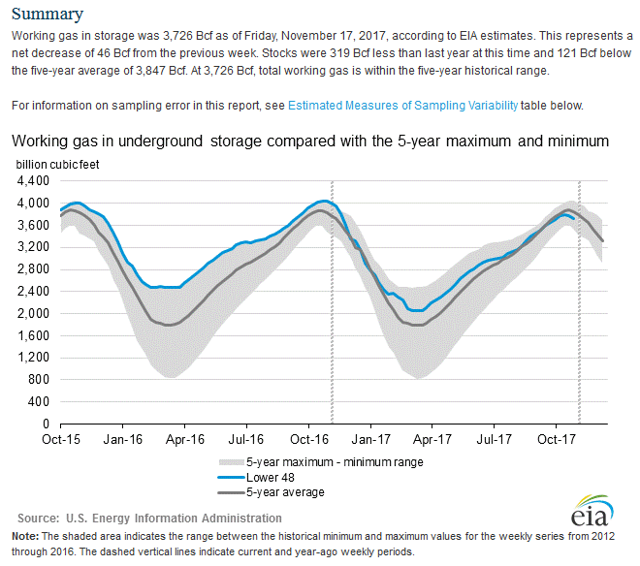 Natural Gas Rig Count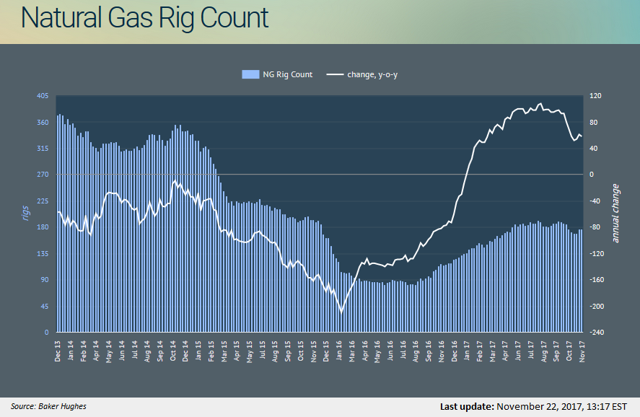 Oil Production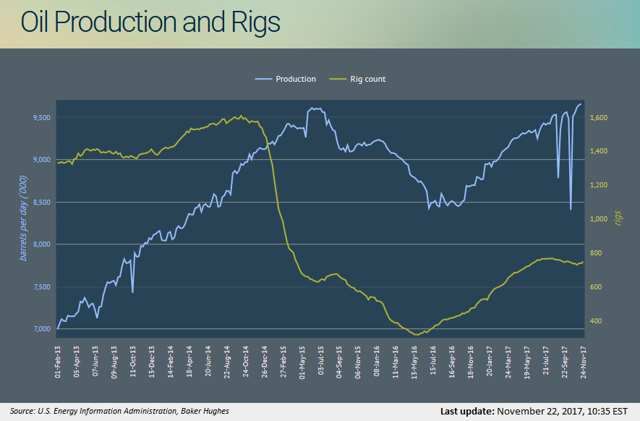 As always, we encourage you to submit your own article by clicking here, if you haven't already done so.
Disclosure: I/we have no positions in any stocks mentioned, and no plans to initiate any positions within the next 72 hours. I wrote this article myself, and it expresses my own opinions. I am not receiving compensation for it. I have no business relationship with any company whose stock is mentioned in this article.