Lately, there has been a cloud of uncertainty hovering above social media giant Facebook (FB).
During most of 2017, I stayed away from the stock in fear that an announced drop in ad load, primarily in the company's main platform's news feed, could cause revenue growth to decelerate and scare off the more aggressive, growth-seeking investors. With those concerns arguably put to rest, a new "bogeyman" has taken center stage: the dissemination of malicious, manipulative and often fake content (i.e. Russian propaganda) on Facebook's platforms, and the associated extra cost needed to address the issue.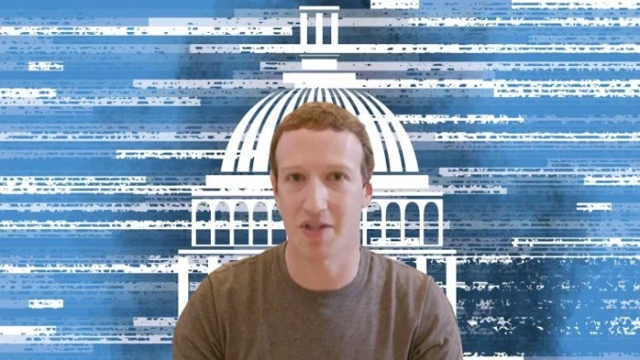 Credit: Tech Crunch
The company's first move came last week, when it announced the creation of "a page to let users see which Russian accounts they may have liked or followed" in the past. The initiative has been reportedly welcomed by lawmakers, even if it falls short of their broader request of having social media users be notified individually about Russian propaganda posts or ads that have been served to them.
In my view, this is only the very tip of an iceberg that should drive a good chunk of Facebook's expected 45% to 60% YOY increase in expenses next year. This is a significant pick up in the growth rate compared to an estimated 35% to 40% in 2017. Even if investments in video, VR and AI could be responsible for the majority of next-year's cost hike, security investments are likely to see the highest percentage increase of all the key expense categories.
What sounds like a bearish narrative, however, is less concerning to me than it seems on the surface. First, I believe Facebook is doing the right thing by proactively taking steps to address security issues before government remedies are demanded. In addition to displaying good faith, the initiative helps Facebook keep control over what it needs to do to address the challenge and how much money it chooses to throw at the problem.
Second, and thinking about the company relative to its key social media peers Twitter (TWTR) and Snap Inc. (SNAP), Facebook is certainly the most financially robust company to weather the short-term headwinds caused by the security concerns. As the charts below indicate, the Menlo Park-based company has produced nearly 25x more free cash flow than Twitter over the past twelve months, while Snap has burned nearly $1 billion in cash since going public.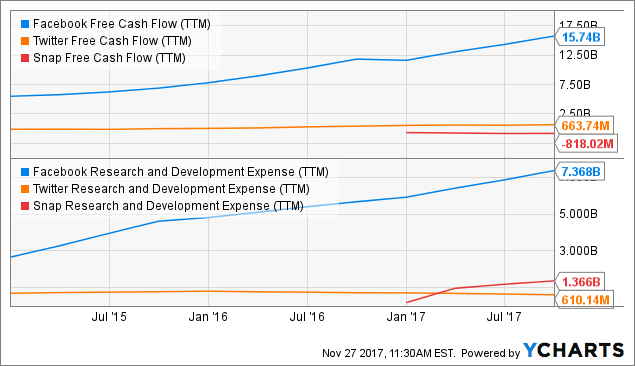 FB Free Cash Flow
(TTM) data by
YCharts
Relative to R&D expenses for example, Facebook's cash generating abilities look very solid, while Twitter's and Snap's look much less impressive. I calculate that each $1 billion invested in additional security measures by Facebook in 2018 would create a drag of roughly $0.28 to EPS, or only about 5% of this year's projected earnings. Spending only a tenth of that amount, on the other hand, would likely be devastating to Twitter's and Snap's financial results. The former, in much better footing than the latter, expects to produce only $300 million in net income this year, on a non-GAAP basis.
Parting thoughts
Facebook's initiative to protect its social media platforms from malicious activity and stay on the good side of regulating government bodies is a smart move, in my view, that will shave off some of its shareholders' profits next year. But I am not too concerned about the impact of those cost headwinds to the overall investment thesis, much less so about what the threats might mean to the company's ability to continue to grow its user base and ad pricing going forward.
Taking a longer term view, I believe Facebook is well positioned to benefit from improved monetization efforts and the bullish trends in AI, VR and AR. Trading at a 2018 forward earnings multiple of only 27.5x with robust long-term EPS growth expectations of 28%, I believe the stock is a compelling buy at current levels -- whether the Russian bogeyman agrees with me or not.
Note from the author: If you have enjoyed this article and would like to receive real-time alerts on future ones, please follow D.M. Martins Research. To do so, scroll up to the top of this screen and click on the orange "Follow" button next to the header, making sure that the "Get email alerts" box remains checked. Thanks for reading.