Earlier this week, I detailed how short interest in Tesla (TSLA) had recently soared after the company's early November earnings report confirmed a delay for Model 3 production. As seen in the chart below, the Model 3 ramp has taken much longer than expected, with monthly deliveries not even reaching 150 during October. While the causes of the production bottlenecks have been known for some time, it appears that there was no short term fix.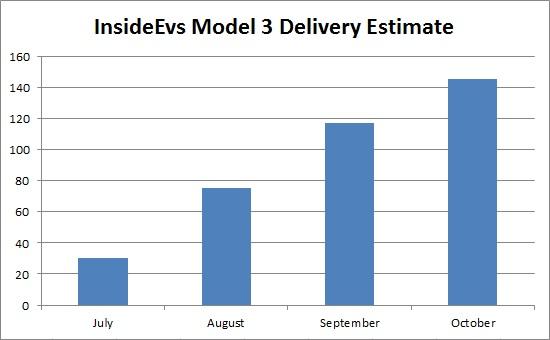 (Source: InsideEvs monthly scorecard page)
Given Tesla's history, there were plenty of skeptics who did not believe that the Model 3 ramp would go as planned. Ignoring Elon Musk's statement for over 100,000 units in the back half of this year for a second, management still believed it could produce around 1,500 units during Q3, with that guidance being detailed as late as the first week of August. A few days after the quarter ended, the quarterly production and delivery announcement detailed a massive shortfall, with the press release containing the following statement:
It is important to emphasize that there are no fundamental issues with the Model 3 production or supply chain. We understand what needs to be fixed and we are confident of addressing the manufacturing bottleneck issues in the near term.
As I detailed in a previous Tesla article, Musk doubled down on the November conference call stating that there were no problems, but a few seconds later started talking about "the biggest problem area." Management has talked about battery module assembly being the main issue with the Model 3, but what is your definition of near term? Nearly two months later, one would hope that things have been fixed.
Unfortunately, things are still not where they need to be. On Wednesday morning, an article from electrek detailed a quote from Panasonic Chief Executive Kazuhiro Tsuga discussing how the process for battery packs will soon be automated, which will allow the number of vehicles produced to rise sharply. Again, however, no concrete timeline was given, just the word "soon," which in Tesla language could easily mean weeks or months.
As the article details, the lack of automation for this manufacturing process means that total production volume is limited to a few dozen vehicles per week. Unfortunately, Tesla seems to be going backward here, because the Model 3 was designed for simplicity, allowing for high volume production. Given all that was learned during the Model S and Model X ramps, you would have thought that Tesla could be able to overcome an issue like this in a relatively short time frame. Apparently, that is not the case. Roughly five months after the first production Model 3 was finished, daily production reportedly remains in the single digits.
Tesla shares are currently trading below $310 again on Wednesday morning with the overall tech sector down a bit. Unfortunately, this latest news from Panasonic shows that the Model 3 battery problem still exists, and we still have no concrete time frame for when it will be resolved. That likely means that we'll see another small delivery estimate from InsideEvs this Friday, perhaps 200 or 300 units at best for November. Elon Musk has stated that production will reach "the thousands" by the end of December, but unless this problem is fixed rather soon, that looks to be another statement that will turn out to be false hope.
Disclosure: I/we have no positions in any stocks mentioned, and no plans to initiate any positions within the next 72 hours. I wrote this article myself, and it expresses my own opinions. I am not receiving compensation for it (other than from Seeking Alpha). I have no business relationship with any company whose stock is mentioned in this article.
Additional disclosure: Investors are always reminded that before making any investment, you should do your own proper due diligence on any name directly or indirectly mentioned in this article. Investors should also consider seeking advice from a broker or financial adviser before making any investment decisions. Any material in this article should be considered general information, and not relied on as a formal investment recommendation.