For this week's installment of the Seeking Alpha Author Experience, we turn our attention to summary bullet points.
Contributors should not overlook this element. In most cases, summary bullet points are the first items readers will see, whether it's in the article itself, on a stock page, on an author's profile page, or in a Real-Time Alert sent to readers via email. Not only do summary bullet points outline what you want to communicate to readers, they are another tool contributors can use to gain followers.
What's the best approach to writing strong, concise, eye-catching summary bullet points?
Set the stage: Give a glimpse to readers of what you plan to cover. You can briefly outline your investment-specific premise. You can offer some background on why you're presenting this analysis to readers. Is there an update to an existing article or idea? See how David Alton Clark, in his commentary on Bank of America, details why he's presenting this analysis: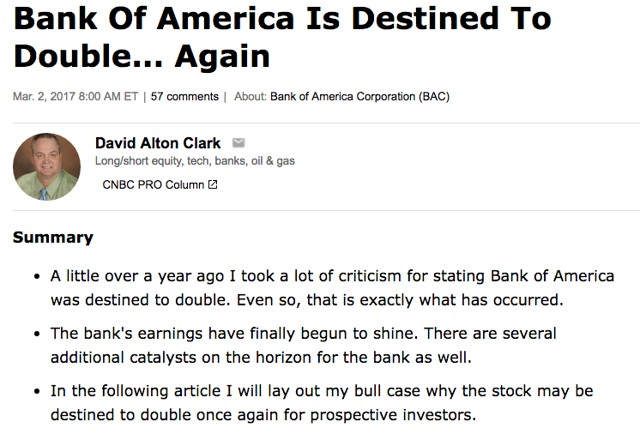 Provide a hook: Give readers a reason to read your analysis. Is there a development readers should know about? What happens next with the company and stock? Is there an overlooked opportunity - or risk - investors should know about? Feria Investor presents - in the second bullet point - the suggestion that Apple could prepare a sizable, one-time special dividend. And David Alton Clark, in the same Bank of America story, points out the company's earnings are now starting to shine.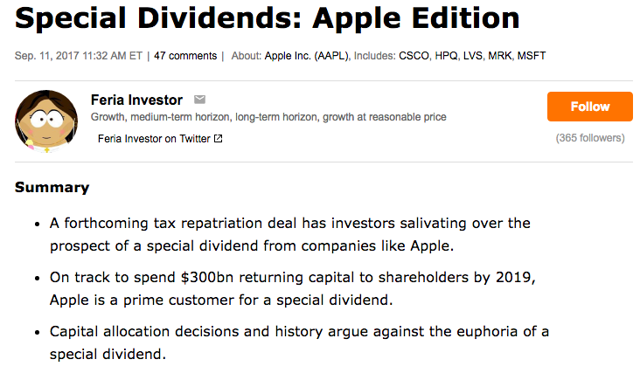 Deliver an investment idea: Offer actionable ideas for reader consideration. PendragonY, in his latest on Omega Healthcare, suggests the REIT offers an excellent buying opportunity: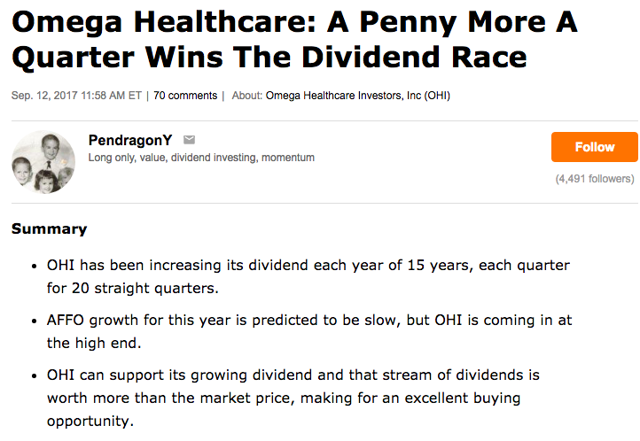 What may challenge your perspective? Were you right or wrong? Do you come to a surprising conclusion in your analysis? Introducing a sense of conflict will help capture readers' attention. Paulo Santos, a noted Tesla bear, challenges bearish assertions on Tesla's autonomous driving technology, suggesting an idea those short the stock may likely disagree with.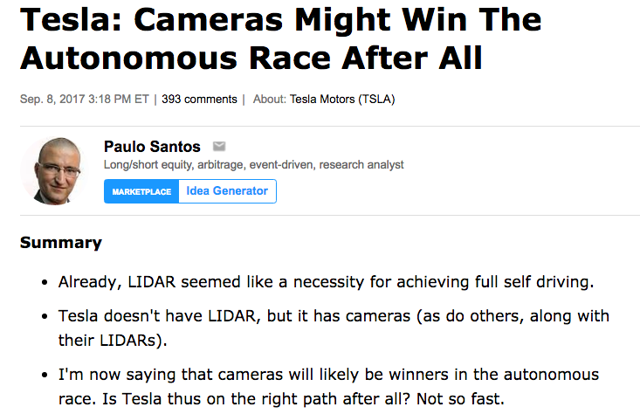 And David Pinsen suggests Royal Gold may be a better bet than the GDX ETF.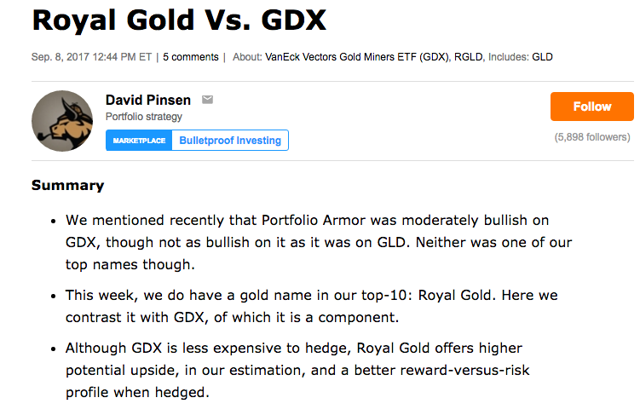 Contributors also should keep in mind the following editing, formatting, and content ideas when writing out summary bullet points:
"Dos"
Make sure the summary bullet points you present are complete sentences.
Make sure to carefully edit summary bullet points. This may be a no-brainer, but some contributors have admitted to not carefully reviewing and editing summary bullet points. Check spelling. Look at punctuation. Make sure proper nouns are capitalized.
Keep each bullet-point sentence under 35 words.
"Don'ts"
Don't overwhelm readers. Don't lose your audience with summary bullet points that are lengthy and deliver key takeaways that are lost in cluttered details. Offer something descriptive, but keep it concise.
But don't underwhelm readers. Don't provide summary bullet points that offer only a few words or incomplete sentences, and don't present your premise up front. Presenting a line such as "this covers XXX stock" or "XXX earnings are out today" does not cut it with readers (or editors).
Don't copy and paste sentences from your article. Make summary bullet points unique to the analysis and commentary you provide.
Don't use all caps. Summary bullet points should be in sentence case.
Do not add tickers. The company name is just fine. However, contributors can use ticker symbols to identify ETFs and mutual funds.
More ideas on how to approach summary bullet points can be found in previous Author Experience editions No. 17 and No. 35.