The ISM manufacturing index fell slightly more than expected by the economists' consensus in November: from 58.7 to 58.2 against expectations for a decline to 58.4. It is the second consecutive drop for the index, after reaching the 13-year high in September at 60.8. However, sub-indices have depicted a better picture, signaling that a rebound for the overall index is possible in December. The new order index rose from 63.4 to 64, the production index from 61.0 to 63.9, while the employment index remained almost unchanged at 59.7. Finally, the prices index declined from 68.5 to 65.5, signaling lower inflationary pressures.
Despite the November decline, the ISM manufacturing index remains at a value in line with a solid perspective for the US economy. According to the ISM institute "The past relationship between the PMI and the overall economy indicates that if the PMI for November (58.2) is annualized, it corresponds to a 4.7% increase in real GDP annually."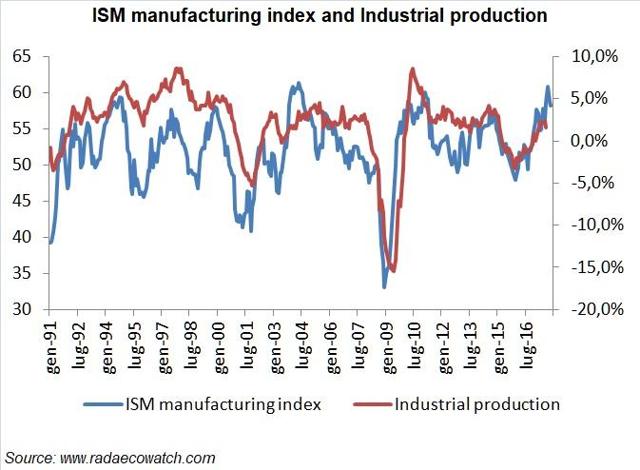 However, in our view, the decline of the index is a sign of caution for the S&P 500. As indicated by the following chart, a trend reversal of the ISM manufacturing index has been followed in the past also by a trend reversal of the US equity market as the possibilities of a recession increase. A further decline of the index in December would suggest investors to reduce their exposure to equities.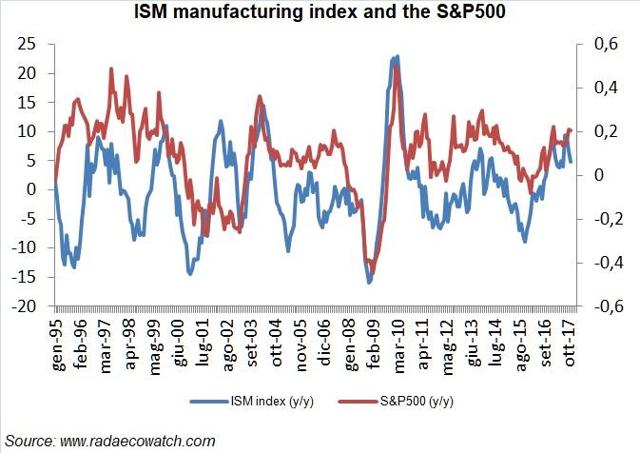 On the contrary, a downward shift of the ISM could favor a decline of long-term government bond yields as expectations of weaker economic activity ahead could anticipate easier monetary policy and lower inflationary pressures.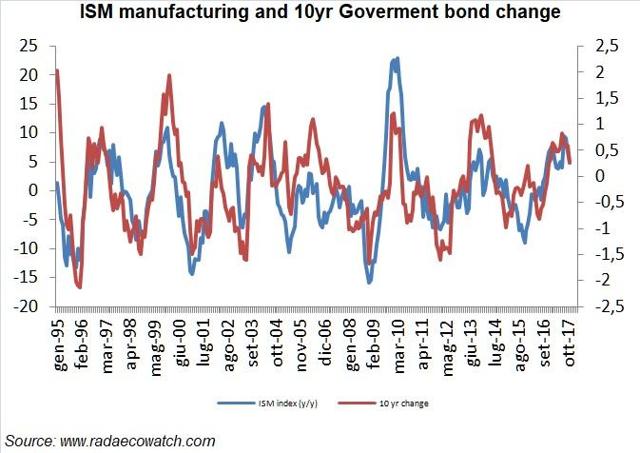 Disclosure: I/we have no positions in any stocks mentioned, and no plans to initiate any positions within the next 72 hours. I wrote this article myself, and it expresses my own opinions. I am not receiving compensation for it. I have no business relationship with any company whose stock is mentioned in this article.