By Jill Mislinski
We've used data based on the Energy Information Administration (EIA), which publishes price data weekly on home heating oil in 38 states by dollar-per-gallon before taxes. Unlike natural gas and electricity, home heating oil is provided by independent retailers.
The latest price of home heating oil nationwide is $2.87, up two cents from last week and up twenty cents since the beginning of the season.
EIA's heating oil data is seasonal - from October through March. Here's a look at the series since its inception in 1990.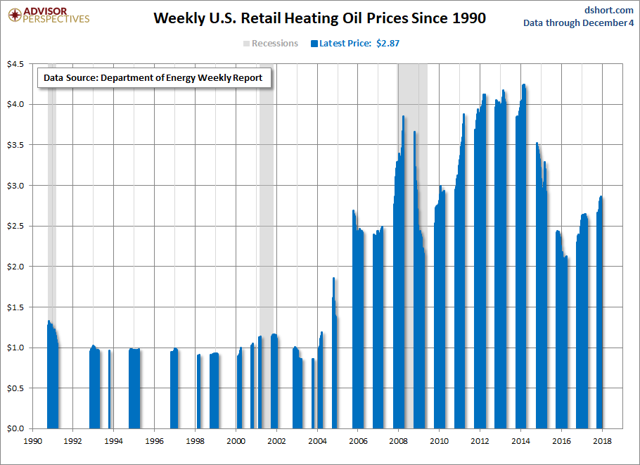 EIA breaks the data down into regions and sub-regions. Here we've overlaid the US average with the East Coast and Midwest regions. Notice that Midwest prices tend to be much lower than East Coast prices and see more dramatic declines. Currently, the East Coast is seeing $2.88 while the Midwest is at $2.58.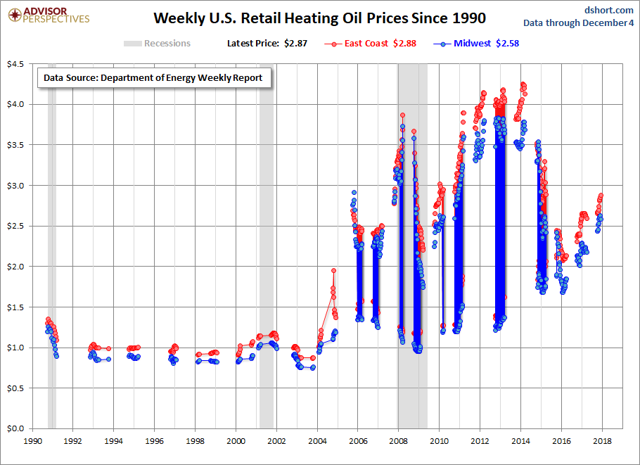 Another figure the EIA tracks is the residential oil supply. The chart below shows the minimal changes in residential heating oil supply since 1982.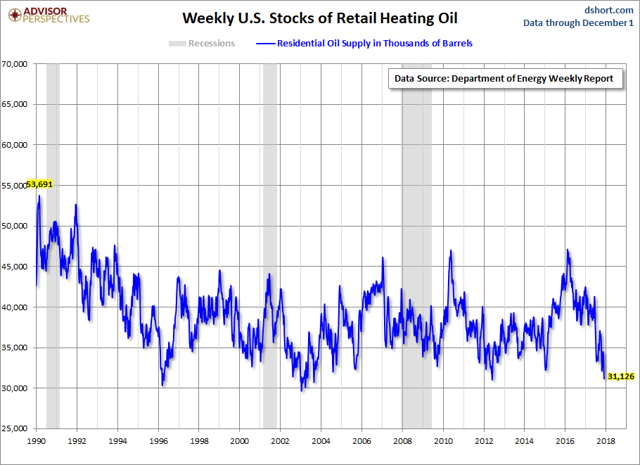 The next chart shows the New York Harbor (NYMEX:HO) spot prices going back to 1986.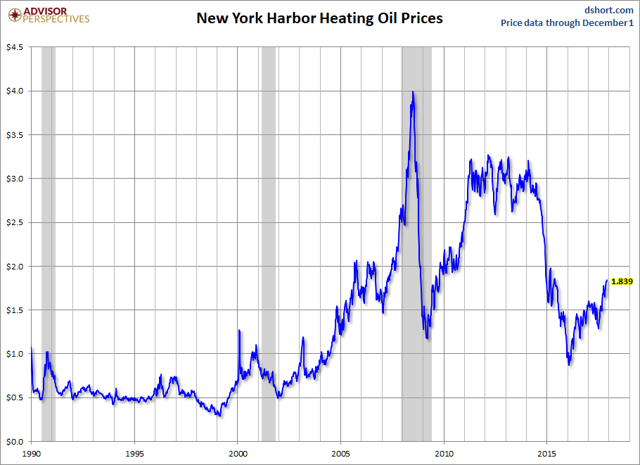 Check back next week for new data.