Good evening! I'm your curator, Jason Kirsch
Here are today's Editors' Picks:
2018 predictions (SA Multimedia)
When did this bull market begin? (Gil Weinreich)
Strong hotel performance doesn't translate into hotel REITS (Hoya Capital Real Estate)
Chart of the day: Impact of tax cuts on US lodging industry (Hoya Capital Real Estate)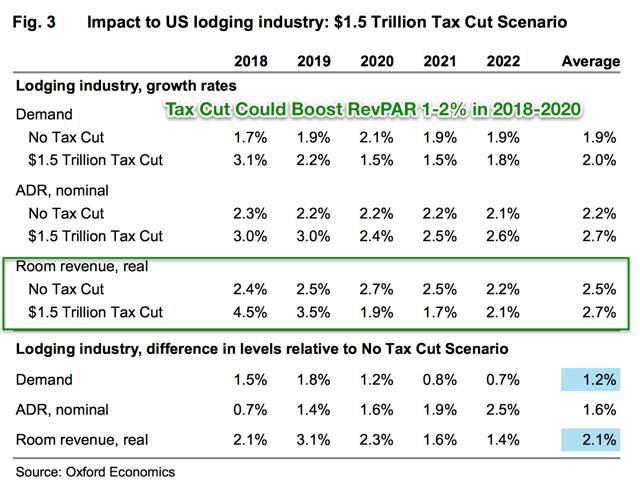 Comment of the day, by contributor 18214212
The PPT ( Plunge Protection team in the vernacular, President's Working Group on Financial Markets in the official per Executive Order 12631 ) was formed in the wake of Black Monday 1987. Since then, we've had an 80% decline in the Nasdaq between 2000 and 2002, and two roughly 50% ( one slightly less, one slightly more ) in the S&P ( 2001-2003, 2007-2009 ). The problem with endless money printing to create a bid under a market ( and thus stem percentage declines in nominal terms ) is that the resulting money supply is inflated which sooner or later shows up in various parts of the economy as higher prices. One must ask whether there is really a difference to the purchasing power ( real wealth ) between a market that doesn't fall much because of money printing and one that falls but without money printing. If that is hard to understand, perhaps this following example reveals what is more preferable. In a year in Zimbabwe's past, one Zimbabwe dollar note purchased MORE than a one TRILLION Zimbabwe dollar note did only one year later. If effects of inflation ( real #s, not the amusing govt stats ) were taken into account, just about every stock chart would appear to be in a bear market! Which, imho, is the main reason why stock charts are never given in real terms, only nominal terms. Another Wall Street "trick". Only that all that affects Wall Street too, since no one can buy today goods and services at prices from decades ago.
Image of the day: Not the first time I've heard the 405 being called the "highway to hell"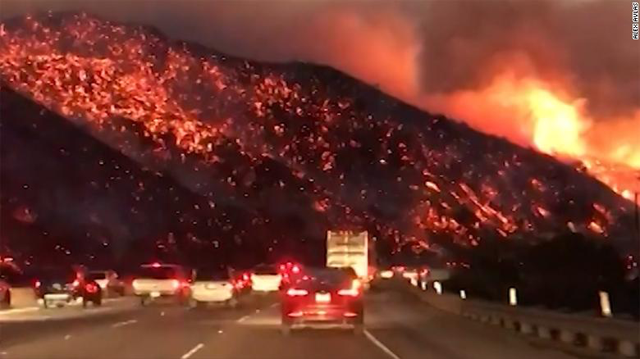 Quote of the day:
"I don't think my ideas are worth sh*t until they're executed"

"Without hustle, your talent will only get you so far"

"I'm just always looking forward. I spend very little time, looking backward"

"Love your family, work super hard, live your passion."

"There no longer has to be a difference between who you are and what you do."


― Gary Vaynerchuk
Thanks for reading. Please share your 'Editor's Pick' with fellow investors by posting it in the comments.
Have a great day!
Jason