Without a deal by Dec. 8, 'extraordinary measures' will begin, with potential impacts for the US Treasury market
Posted by Justin Mandeville, Portfolio Manager. Posted on Expert Investment Views: Invesco US Blog.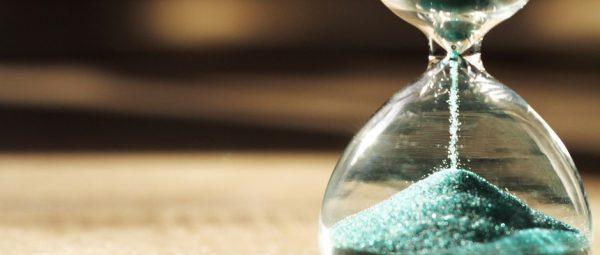 Tomorrow, Dec. 8, is an important date on the legislative calendar. As discussed in my last blog, the three-month suspension of the debt ceiling is set to expire on Dec. 8, after which the US Treasury will likely undertake "extraordinary measures" to fund itself. Invesco Fixed Income believes these legal stopgap measures would allow the government to meet its obligations over the next few months, and that is why we believe the Treasury market has, so far, reacted calmly to the upcoming deadline.
Dec. 8 is also the due date for another important legislative decision - the passage of a short-term spending bill, or "continuing resolution," that would keep the government funded through the next few weeks.1 Failure to approve the continuing resolution could lead to a government shutdown. Most analysts expect Congress to pass a bill that keeps the government funded for at least the next two weeks, avoiding a shutdown in the near term.
It is important to note that these two legislative issues are separate, with different implications for markets. The debt ceiling issue is the one most likely to have implications for the Treasury market, in our view, as continued uncertainty could impact the US Treasury bill (T-bill) market going forward.
How could 'extraordinary measures' impact the T-bill market?
After Dec. 8, under extraordinary measures, the Treasury will be able to boost its T-bill issuance to achieve its financing initiatives, rebuild cash buffers and meet its required obligations. Thus, markets will probably not be concerned about the Treasury's ability to service its debt in the next few months - and the risk of near-term market disruption based on uncertainty over the debt ceiling is likely limited.
However, we expect the Treasury market to shift its attention to the "drop-dead" date - which is when the Treasury will exhaust its available extraordinary measures and face the threat of running out of funds. We estimate that available extraordinary measures are worth just under $300 billion and will likely enable the government to fulfill its obligations through the middle of the first quarter of 2018. Indeed, yields on T-bills maturing in mid-March have spiked, creating a kink in the T-bill yield curve around this time frame.
In addition to the use of extraordinary measures, several other factors will likely impact the Treasury's near-term cash position: net government tax receipts, potential hurricane relief spending and tax reform. As clarity around these factors grows, we should be able to better identify when the drop-dead date may occur.
What to watch
We believe the Treasury will begin placing pressure on Congress in the coming weeks to expedite a deal to resolve the debt ceiling issue and avoid debt service payment uncertainty, which would reduce the potential for market disruption.
Market participants that are active on the front end of the Treasury curve may want to pay close attention to the outcome of tax legislation over the course of the next few weeks. Tax reform could impact the government's near-term cash position. If a tax bill is passed, signed and enacted before year-end, we expect analysts to move quickly to decipher the potential impact of the proposed tax cuts on the Treasury's cash flow in early 2018. Invesco Fixed Income will also be watching these developments carefully for additional clues into the probable drop-dead date, and to determine which T-bill yields are likely to be the most affected.
Footnote
A continuing resolution continues the pre-existing appropriations at the same levels as the previous fiscal year (or with minor modifications) for a set amount of time.
Important information
Blog header image: Min C. Chiu/Shutterstock.com
Interest rate risk refers to the risk that bond prices generally fall as interest rates rise and vice versa.
An issuer may be unable to meet interest and/or principal payments, thereby causing its instruments to decrease in value and lowering the issuer's credit rating.
Treasury securities are backed by the full faith and credit of the US government as to the timely payment of principal and interest.
The information provided is for educational purposes only and does not constitute a recommendation of the suitability of any investment strategy for a particular investor. Invesco does not provide tax advice. The tax information contained herein is general and is not exhaustive by nature. Federal and state tax laws are complex and constantly changing. Investors should always consult their own legal or tax professional for information concerning their individual situation. The opinions expressed are those of the authors, are based on current market conditions and are subject to change without notice. These opinions may differ from those of other Invesco investment professionals.
| | | |
| --- | --- | --- |
| NOT FDIC INSURED | MAY LOSE VALUE | NO BANK GUARANTEE |
All data provided by Invesco unless otherwise noted.
Invesco Distributors, Inc. is the US distributor for Invesco Ltd.'s retail products and collective trust funds. Invesco Advisers, Inc. and other affiliated investment advisers mentioned provide investment advisory services and do not sell securities. Invesco Unit Investment Trusts are distributed by the sponsor, Invesco Capital Markets, Inc., and broker-dealers including Invesco Distributors, Inc. Each entity is an indirect, wholly owned subsidiary of Invesco Ltd. PowerShares® is a registered trademark of Invesco Ltd., used by the investment adviser, Invesco PowerShares Capital Management LLC (PowerShares) under license. PowerShares and Invesco Distributors, Inc., ETF distributor, are indirect, wholly owned subsidiaries of Invesco Ltd.
©2017 Invesco Ltd. All rights reserved.
Debt ceiling saga faces important deadline by Invesco US