As a CPA for the past 25 years and a CFO for the past 5, I have enjoyed my professional career. However, the hours have often been long and the work stressful at times. Next year I will be turning 49 and have plans to retire early with $600,000 in assets. As a resident of rural Pennsylvania, living and housing costs are moderate compared to some other areas of the country.
To help plan for future inflation, I have an additional $600,000 in my IRA/457 retirement plan that should supplement my income, if needed, once I turn 59 ½. However, I plan to retire next year with my investment portfolio of $600,000, which includes my ROTH IRA. Planning for retirement certainly involves finances and having a stable source of monthly income. However, individuals should also mentally prepare for this life change. This two-part series will attempt to review many of those issues.
The Financial Plan #1 – Preferred Stocks and Baby Bonds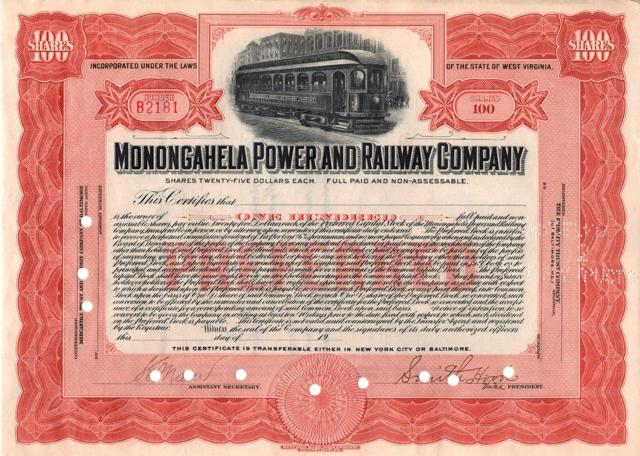 Anyone attempting to retire early should have a monthly source of income. While the stock market has produced great returns over the past few years, I am more concerned with stable income and preservation of my capital. Preferred stocks and baby bonds that normally have a par value of $25 are ideal holdings for a fixed income portfolio. During my retirement, I plan to earn about 7.5% by investing in these securities. Details of my holdings and their approximate yield are listed below:
| | |
| --- | --- |
| Ticker Symbol | Approximate Current Yield % |
| AJXA | 7.04% |
| BRG-C | 7.35 |
| CBL-D | 8.12 |
| CDR-B | 7.20 |
| CMRE-B | 7.70 |
| CODI-A | 7.38 |
| ECCZ | 6.88 |
| GMRE-A | 7.43 |
| GNL-A | 7.16 |
| GOODO | 7.23 |
| LMRKO | 7.92 |
| NGHCZ | 7.40 |
| SPLP-A | 6.98 |
| SSW-D | 8.21 |
| TGP-A | 8.67 |
| WPG-H | 7.51 |
| | |
| Average Estimated Yield | 7.5% |
It should be noted that the portfolio is weighted very heavily in favor of REIT preferred stocks. I like the stability of the sector and the low rate of default on these securities, although the CBL-D and WPG-H are in the currently "out of favor" Class B mall sector. GOODO was purchased a few years ago, but is currently callable anytime at $25. Since shares are trading close to $26, I would not recommend purchasing now, although I will continue to hold my securities. The CDR-B issue has been partially called and the rest of the issue could also be called. The shipping industry can be cyclical at times, so no more than 5% of my assets are allocated to this sector. My portfolio will continue to change in the future, as securities are called and new ones are issued. Should the stock market have a correction in the next couple of years, my preferred stocks and baby bonds should continue to pay interest, even though there will be fluctuations in the price of these securities.
The Financial Plan #2 – Alternative Investments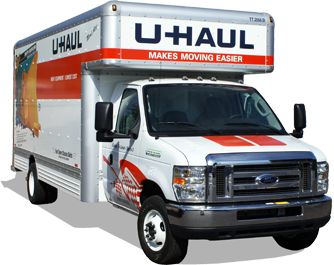 A good portfolio should be diversified and I have looked at many different forms of alternative investments. However, after much review and research, I felt the best investment for me was with the U-Haul Investors Club (UIC) for the following reasons:
A minimum investment of only $100 is required to set up an account
Loans are backed by assets such as trucks, trailers, equipment and real estate
There is also a guarantee of the parent company, Amerco, on the loans
Current offerings include 3.25% fixed for 3 years secured by appliance dollies, 4.15% fixed for 5 years secured by new tow dollies and 6.95% fixed for 20 years secured by real estate
There are normally about five different offerings at any given time, which provides a decent range of interest rates and maturity dates. When you invest with the UIC, you are loaning your money to the corporation for the term of the loan. Payments of interest and principal are made on a quarterly basis.
The downside of this alternative investment is that your funds are locked up for the term of the loan. As most of my investment with the UIC is for notes with a 7.25% rate for 25 years, I will not receive my final payment until I am in my early 70's. However, I find very similar to investing in an annuity, without the sales commissions that are normally associated with annuities. No more than 10- 12% of my total portfolio will be allocated to this investment.
The Financial Plan #3 – Roth IRA distributions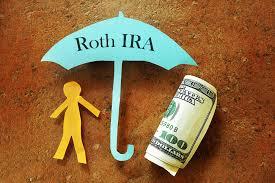 When the Roth IRA was introduced in the late 1990's, it appeared to be an excellent way of investing and I have fully funded my account almost every year. Contributions are put into the plan on an after-tax basis and earnings and gains are not taxed if they are taken out after age 59 ½. Direct contributions to a Roth IRA (principal) may be withdrawn tax and penalty-free at any time. However, as I am looking for sources of tax-free income to keep my Adjusted Gross Income low (to be discussed later), I will be taking out $6,000 annually to supplement my income. My Roth is invested primarily in preferred stocks and baby bonds and generates about $10,000 a year in income. Therefore, even with an annual distribution of $6,000, the account in theory should continue to grow a small amount each year due to the investment income.
The Financial Plan #4– Rental Income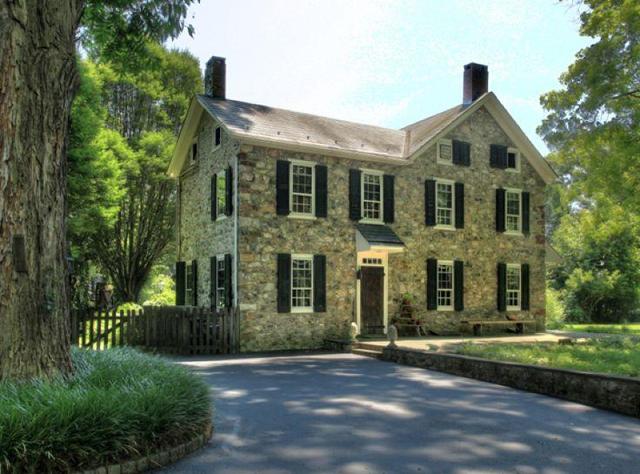 When I was looking for a larger home a number of years ago, I came across a beautiful old house that was built in the 1920s. Stone and stucco on the exterior with the original hardwood floors on the inside. I immediately fell in love with the house. The house was also an over/under duplex which has allowed me to live in the upper unit and receive rental income from the retiree that lives on the first floor. It has been a wonderful home, but also a very good investment. While there is a small mortgage left on the property, it will be paid off in the next few years. The rental unit on the first floor currently provides me with $7,200 per year in rental income. However, expenses such as real estate tax, insurance, maintenance and other expenditures on the property are tax deductible. There is also depreciation on the downstairs unit that reduces my "income" on the property to zero, even though I expect no large improvements to the property in the next several years. Therefore, this "income" is largely shielded from income taxes due to depreciation. However, it does provide a nice source of additional revenue.
The Financial Plan #5 – Total and Adjusted Gross Income
After reviewing all of my income and sources of revenue, I come to the following calculation on Total and Adjusted (Taxable) Gross Income.
| | | |
| --- | --- | --- |
| Source of Income | Total Income | Adjusted (Taxable) Gross Income |
| | | |
| Preferred stocks / Baby bonds | 26,000 | 26,000 |
| U-Haul Investors Club | 3,850 | 3,850 |
| Rental Income | 7,200 | 0 |
| Roth IRA distribution | 6,000 | 0 |
| | | |
| Annual Income | 43,050 | 29,850 |
| Monthly Average | 3,588 | |
As you can see from the table, total income is much higher than my Adjusted Gross Income (AGI). For federal tax purposes, I will also be able to claim my Standard Deduction and the Personal Exemption, so my federal taxes should be fairly low. However, these deductions could change if legislation is passed in the future.
The Financial Plan #6 – Health Insurance
For the majority of Americans planning to retire before eligible for Medicare at age 65, health care costs are always a concern. Coverage for two married individuals can often run over $2,000 per month. As I am single, the cost of my health insurance will still be substantial. Well, maybe not. My retirement plan included keeping my AGI as low as possible to obtain the subsidy as provided currently by the Affordable Care Act (NYSE:ACA). While the ACA has been controversial, the topic of this article is not to discuss the pros and cons of the health plan. The article is to assist investors with planning strategies to help enjoy a comfortable retirement.
A large deductible on a health insurance plan concerns me a little, so I have decided to go with the Gold plan offered by Highmark as it only has deductible of $1,000. However, the plan costs a staggering $1,110 per month. However, the subsidy levels for single individuals in 2018 are listed below:
| | |
| --- | --- |
| Estimated 2018 household income: | Savings programs you may qualify for: |
| Below $16,643 | Free or low-cost coverage through Medicaid. |
| $16,643 - $30,150 | A health plan with lower monthly premiums PLUS extra savings. |
| $30,151 - $48,240 | A health plan with lower monthly premiums. |
| Above $48,240 | You won't qualify to save on an insurance plan. You can buy one through the Marketplace at full price. |
As my AGI is below the $30,150 level, I will qualify for a subsidy of $938 per month. Therefore, the monthly cost of my health insurance policy will cost $172. That is very reasonable for a Gold plan from Highmark. While I do have some mixed feelings about taking this type of subsidy from the federal government, there were also a number of years that the IRS took a substantial portion of my income.
The Financial Plan #7 – Backup Plan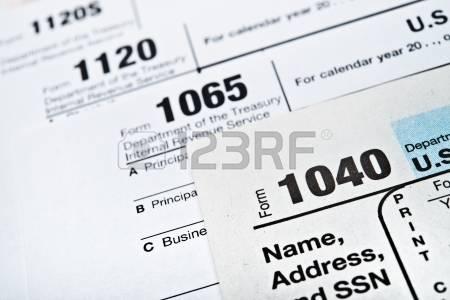 While we can all try to financially plan for a secure retirement, there will always be twists and turns in the road ahead. I expect that five years from now, some of my plans will have changed. The ACA could be repealed, leaving me with no health insurance subsidy. One or more of my investments could become impaired, leaving me with less income than I expected. Inflation could start to heat up, causing a large decline in my purchasing power. My backup plan includes going back to work, on a part-time basis. CPA firms always have a demand for tax preparers during the beginning of the year, and I could prepare individual, corporate and partnership returns during tax season. 15 weeks at 25 hours per week would supplement my income and would cover the full cost of health insurance if needed.
CONCLUSION:
While this plan may not work for all individuals, including those in higher cost of living areas like New York City and parts of California, the basic principles still apply. A diversified income stream from preferred stocks, baby bonds, alternative investments and retirement plans should provide a stable source of monthly income no matter your age. My second article will deal with some of the mental challenges that come with retirement, along with the investment plan for the portion of my portfolio that is in my IRA/457 plan.
Disclosure: I am long all of the securities mentioned in this article.
Disclosure: I am/we are long ALL SECURITIES.