Welcome to another edition of "Elroy's Elliott Wave Weekly." The aim of this series of articles is to review possible scenarios in various markets using Elliott Wave, fractals, and other technical analysis.
Publication has drifted away from the usual schedule, but I will try and keep the updates fairly regular.
Equities
Did this tweet call the high?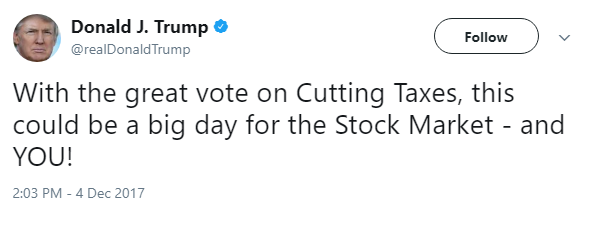 It was certainly a good chance to 'sell the news', but doesn't look like it was the top.
The Russell 2000 (IWM) made what looks like a correctional decline.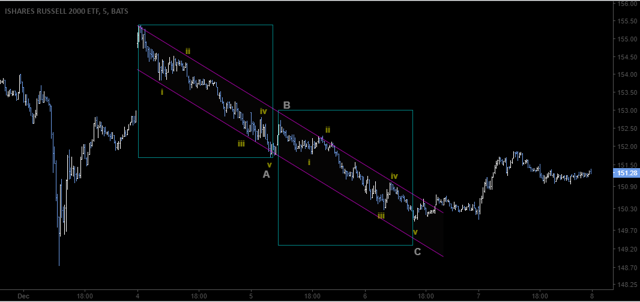 source: Tradingview
The two stages of the fall look related and it counts best as an ABC correction. Therefore IWM should break to new highs at some point.
Some stocks have made fairly clear trend sequences down. Here's Nvidia (NVDA).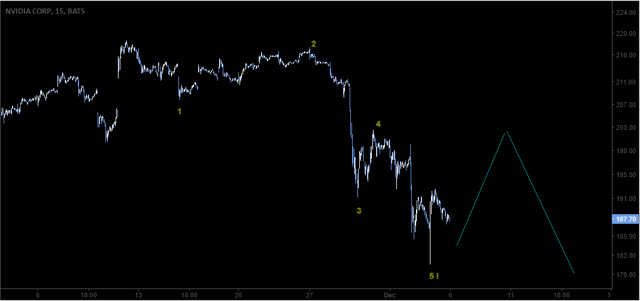 It should recover to a lower high in the next few weeks and continue lower.
Other stocks are less clear. Many of the FAANG stocks I cover on Matrixtrade fell from the right area, but the declines look corrective. Alphabet (GOOGL) is a good example.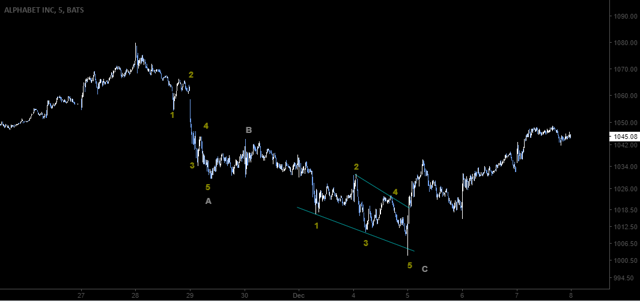 This counts best as an ABC corrective decline, although you could also count it as a trend sequence -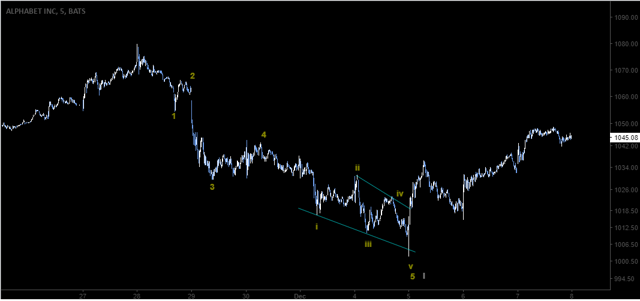 To me, the wave 5 above looks too large and out of proportion, so I am going with the first chart. This should then lead to new highs at some point.
The structure of the decline also looks similar to the last correction in July-August, which obviously set up a strong rally.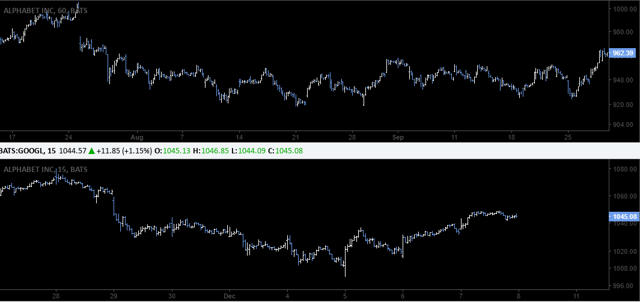 As much as I hate to say it, equities are still a buy on dips.
Precious Metals
I covered gold (GLD) in an article earlier this week and my short term view was wrong. I wanted the break-down shown below to recover quickly, but it kept going.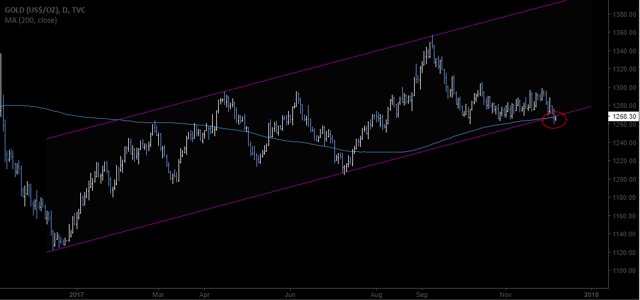 I still think precious metals have a chance to bottom in December, as they often do, but the question is how low do they go first?
On one hand, gold is re-testing the break-out on the log chart.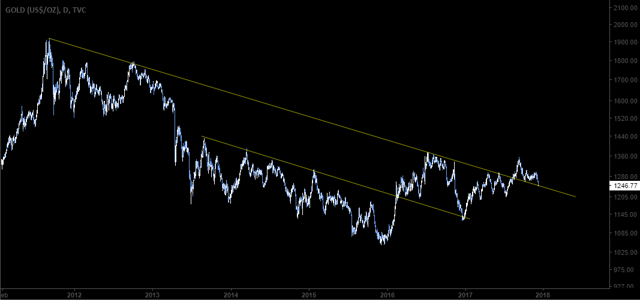 On the other hand, the same re-test on the linear chart is much lower at $1215.
Additional clues come from the short term structures within this decline, and these point to lower, perhaps $1230, even $1215. This is not a decline worth buying quite yet (I was stopped out of earlier longs for a small loss), but it is worth trying again later this month or on a return above $1260-70.
Oil (USO)
Last week's view is playing out. Oil pulled back to $55.8 and should now continue over $60 before making a significant top.
Natural Gas (UNG)
Natural gas has been trading in a sideways, choppy mess for most of the year. It actually looks like gold since October; perhaps it will break the same way?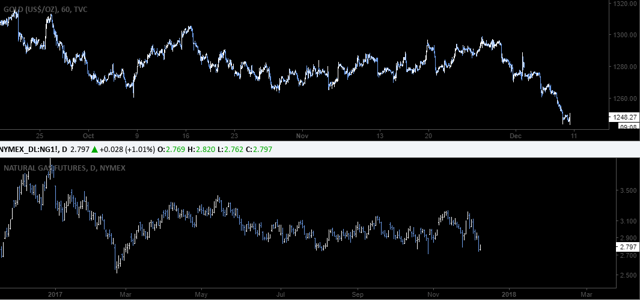 I'm not sure the above comparison is a good enough reason to go short, but it does highlight the risk of going long. Gas does not have a high probability bullish set up.
The Dollar (UUP)
The dollar has recovered from the channel re-test, but is still expected to reverse for lower. This is a chart from our Matrixtrade site.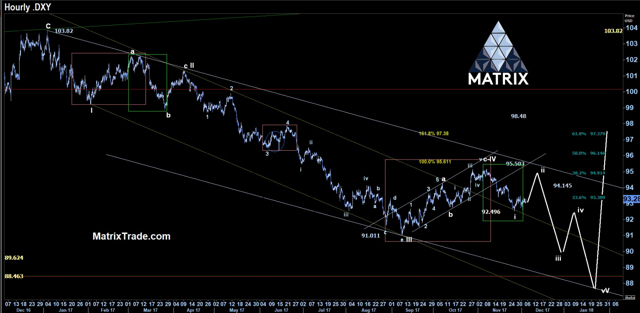 Conclusions
The above charts map what I think are the most likely scenarios in various markets and are based on my interpretation of probabilities. Combined with other analysis, and good money management, they can help frame profitable trades. Good luck!
Disclosure: I/we have no positions in any stocks mentioned, and no plans to initiate any positions within the next 72 hours. I wrote this article myself, and it expresses my own opinions. I am not receiving compensation for it (other than from Seeking Alpha). I have no business relationship with any company whose stock is mentioned in this article.