Dividend growth investing is a popular model followed by the investing community to build assets. Companies which not only pay dividends, but raise them year after year have been shown to perform better overall for investor returns.
As part of my due diligence, I closely monitor all companies that raise dividends (or cut them) and this article shares the dividend amount changes announced by companies.
Note that only companies with a market cap of $2B+ are included, as the list of small/micro cap companies is too long to include here.
November 2017 dividend raises and cuts can be found here. For the curious, dividend raises and cuts for each month starting January 2016 can be found here.
November was another great month for dividend raises. Dividend raises were noted from companies such as: Starbucks Corp (SBUX), Hewlett Packard Enterprise (HPE), NVIDIA Corp (NVDA), D.R. Horton Inc (DHI), AmerisourceBergen Corp (ABC), TD Ameritrade Holding Corp (AMTD), Automatic Data Processing (ADP), Emerson Electric (EMR), Six Flags Entertainment (SIX), Southern Copper (SCCO), Kirkland Lake Gold (KL), Sun Life Financial (SLF), Telus Corp (TU), Microchip Technology (MCHP), Spectra Energy Partners (SEP), Sabra Healthcare REIT (SBRA), and many more.
Data Visualization by Simply Wall St.
Images used in this article are from Simply Wall St, a financial visualization tool that has a unique way of representing value, future performance, past performance, financial health and dividends -- all in one single image called Snowflake. I posted a review of Simply Wall St where I explain the features. If you are unfamiliar with the tool, be sure to check out the review. However, the images used below are fairly intuitive to understand.
The following lists the highest raises and cuts from the month of November 2017.
The Dividend Raises
Kirkland Lake Gold (KL)
Kirkland Lake Gold Ltd. engages in the exploration and development of gold properties. The company owns and operates five underground gold mines, including the Macassa mine, the Holt mine, and the Taylor mine in Ontario, Canada; and the Fosterville Mine in Victoria and the Cosmo Mine in Northern Territory, Australia, as well as four milling facilities in Canada and Australia.
Kirkland Lake Gold initiated issuing dividends in Mar 2017 and in this iteration, has doubled its dividend payout. The company announced that the quarterly dividends will increase from $0.01 to $0.02.
Dividend Raise: 100%. Forward yield is 0.47%.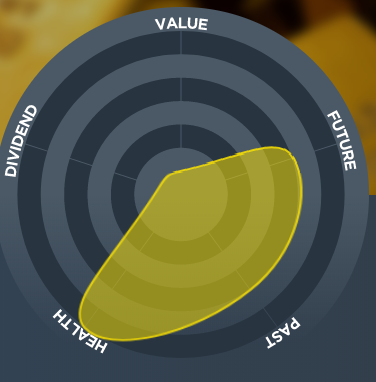 Southern Copper Corp. (SCCO)
Southern Copper Corporation engages in mining, exploring, smelting, and refining copper and other minerals in Peru, Mexico, Argentina, Chile, and Ecuador.
This is the 4th dividend increase of 2017. The company announced raising its quarterly dividend from $0.14 to $0.25.
Dividend Raise: 78.5%. Forward yield is 2.39%.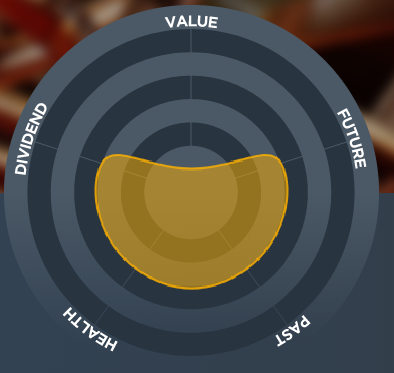 SCCO has a DIVCON score of 1.
Canadian Tire Corp Ltd. (OTCPK:CDNAF)(OTC:CDNTF)
Canadian Tire Corporation, Limited is a Canada-based company, which operates through a range of businesses. The Company's segments include Retail, CT REIT and Financial Services. Its retail segment operates through its retail banners, including Canadian Tire, PartSource, Petroleum, Mark's, and the various FGL Sports banners.
The company announced increasing its quarterly dividend from $0.65 to $0.90.
Dividend Raise: 38.46%. Forward yield is 2.2%.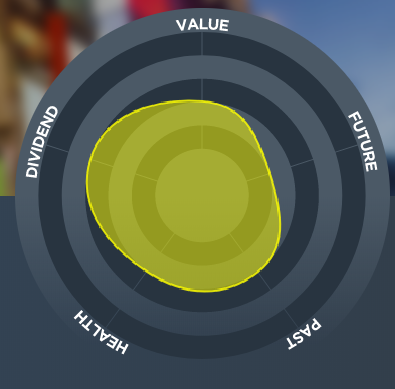 The Carlyle Group (CG)
The Carlyle Group L.P. is a diversified multi-product global alternative asset management firm. The Company operates in four segments: Corporate Private Equity (CPE), Real Assets, Global Market Strategies (GMS) and Investment Solutions.
The company announced that the quarterly dividend will be raised from $0.42 to $0.56.
Dividend Raise: 33.33%. Forward yield is 10.08%.

The Dividend Cuts
As much as we like to see higher profits from our investments, it is also important to keep an eye on the dividend cuts. Keeping an eye on the cuts gives us a window to view the corporate world and spot overall trends.
Oaktree Capital Group LLC (OAK)
Oaktree Capital Group, LLC (Oaktree) is an investment manager specializing in alternative investments. The Company operates through investment management segment, which consists of the investment management services that the Company provides to its clients. The company is headed by legendary investor Howard Marks.
The quarterly dividend has been reduced from $1.31 to $0.56.
Dividend Cut: 57.25%. Forward yield is 5.22%.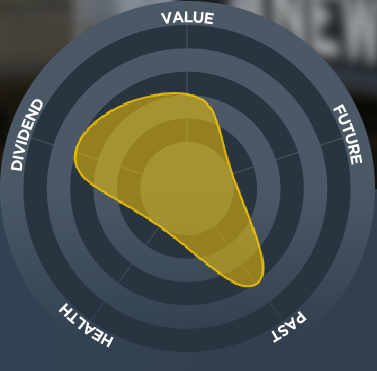 OAK have a DIVCON score of 1.
Boardwalk REIT (OTCPK:BOWFF)
Boardwalk Real Estate Investment Trust (the Trust) is an open-ended real estate investment trust (REIT). The Company is focused on the acquisition, refurbishment, management, ownership and development of multi-family residential communities within Canada. The Trust owns over 200 properties containing approximately 33,770 residential units within the Provinces of Alberta, Saskatchewan, Ontario and Quebec, representing over 30 million net rentable square feet.
The company announced a monthly dividend reduction from $0.1875 to $0.0834.
Dividend Cut: 55.5%. Forward yield is 2.36%.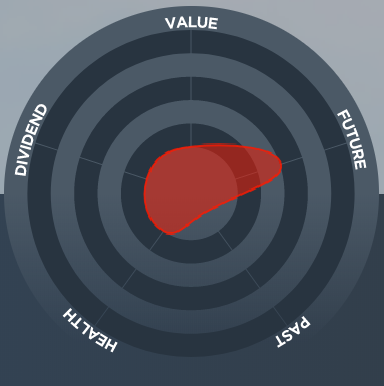 General Electric (GE)
General Electric Company is a global digital industrial company. The Company's products and services range from aircraft engines, power generation, and oil and gas production equipment to medical imaging, financing and industrial products. Its segments include Power, Renewable Energy, Oil & Gas, Aviation, Healthcare, Transportation, Energy Connections & Lighting, and Capital.
The company announced a quarterly dividend reduction from $0.24 to $0.12.
Dividend Cut: 50%. Forward yield is 2.7%.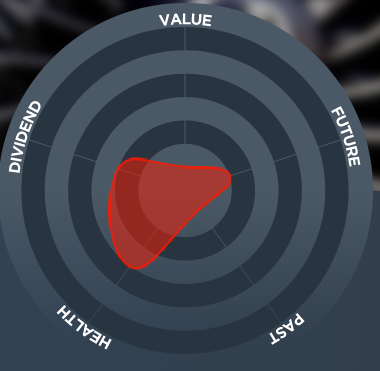 GE has a DIVCON score of 3 .
Summary
November marked another great month for dividend growth investors. Many large cap companies sending plenty of good news to investors and shareholders while a few dividend cut were noted for the month. Investors should do their own due diligence before investing in any of the companies mentioned. Did you get any raises from the stocks mentioned?
Full Disclosure: Long KL. My full list of holdings is available here.
Disclosure: I am/we are long KL.
I wrote this article myself, and it expresses my own opinions. I am not receiving compensation for it (other than from Seeking Alpha). I have no business relationship with any company whose stock is mentioned in this article.
Editor's Note: This article discusses one or more securities that do not trade on a major U.S. exchange. Please be aware of the risks associated with these stocks.