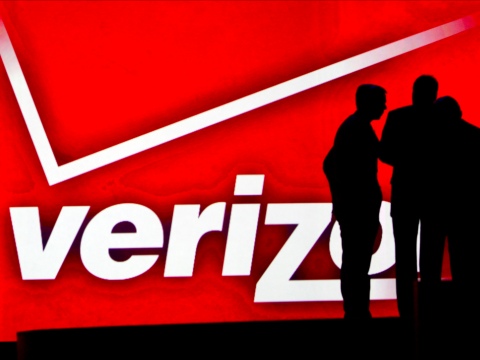 Photo Source
Verizon (VZ) has been developing its own strategy to grow its business internally from unique paths so that the company can increase revenues and earnings to help keep its streak of 12 consecutive years of paying and increasing its dividend alive and well, as well as creating value-added propositions.
One Such Value-Added Proposition
Co-working incubator spaces have become wildly popular around the nation (globally as well). NYC has been building its share of co-working space over the last 6-7 years or so with many successes. One such entrepreneurial enterprise has built a unique following within its space that is filled with all types of start-up companies seeking to break out into the mainstream. Alley (a private company) has a far-reaching audience and is on a growth path as well.
Verizon opens 5G incubator in the heart of NYC's 'Silicon Alley,' announces initial participants

Media contact

Chris McCann

T. 908.559.8135

NEW YORK – Verizon has opened a 5G-enabled Open Innovation lab in New York's Silicon Alley to work with startups and academics to unlock new use cases and experiences through trials and prototypes using Verizon's pre-commercial 5G technology.

Alley, powered by Verizon co-working space launches program for start-ups and academic technology developers, providing full access to Verizon's 5G technology.

The 5G-enabled lab space was created through a unique partnership with Alley, a co-working community that collocates startups, accelerators, and entrepreneurs. The lab will serve as a place to advance new technology ideas, concepts, and solutions with Verizon innovation, product, and venture teams in a space designed for collaboration and ideation, making it the world's first 5G powered co-working experience.

"5G brings an entirely new and unique array of benefits and possibilities compared to previous wireless technologies," says Verizon SVP of Strategy, Innovation and Product Development, Toby Redshaw. "One of the best ways to unleash the true possibilities of 5G is by getting it into the hands of innovators and visionaries. We see Alley as a logical first place to do just that."

Verizon plans on offering access to dedicated space in Alley to select participants who are looking to explore test cases that benefit from the speed and latency characteristics native to 5G. The company expects the initiative will provide additional insights into the service and technology, as well as new concepts and use cases brought by those invited to the trial.

Trials are beginning with an initial wave of six innovative startups and two academic partners. These include pioneers of augmented reality (AR) and multi-user virtual reality (VR) along with platform startups working to analyze and optimize video delivery. Verizon has also been working with the NYC Media Lab to host The Combine, a university spinout accelerator, and will seek additional trial participants through the program.

The full list of initial startups and academics include:

Verizon plans to foster additional relationships and select new trial participants through new university grants, a partnership with NYU's Tandon Futures Lab (a leading NYC startup program and AI incubator) and ongoing programming, education, and events at the space to empower the community with the latest tools and thought leadership around 5G.
What Does This Mean?
As a dividend growth investor, it means that this venture can be extremely profitable in many ways (yes, it is too early to tell). Working with start-ups could bring more opportunities than I can list here (if the venture becomes a success), but I do suggest that you look into Verizon shares to consider adding to a position, or to open a new one.
Teaming with start-ups could create a revenue stream for VZ that could mean added net income.
Utilizing the co-working space experience gives VZ a wide array of different entrepreneurial avenues to achieve added growth aside from simple subscriptions.
This looks like the start of something special.
Verizon Basics For Dividend Growth Investors
From Fidelity Investments: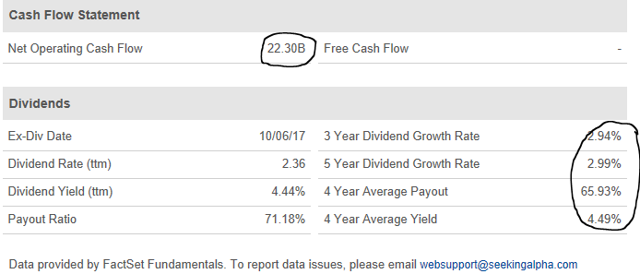 As of right now, the share price of VZ is about $53.00 with a dividend yield of roughly 4.45%. Its 3-5 year annual dividend growth rate has been about 3%, which obviously beats inflation, and over the last year, the share price has only risen by 2.5%.
To me, there is plenty of room for VZ to grow. Combining the positive effects of the reversal of the net neutrality rules, VX has many options, and while this is just a small part, it does show the "outside the box" thinking that could bring shareholders more value.
The Bottom Line
While this is not an $89 billion venture, it is one step that VZ is taking to enhance its overall business towards the corporate world. I would take a guess that VZ does not stop here in NYC, and I will keep an eye on these developments. It is not unrealistic to say that I am considering adding VZ to the new model Dividend King Retirement Portfolio and to my own personal account as well.
What are YOUR thoughts?
Not To Bore You, But...
Knowledge is power, and many folks shy away from the investing world because that very world makes it more confusing each and every day in an effort to sell you something: stock picks, technical strategies, books, videos, subscriptions with "secret ideas," gadgets, and even snake oil.
My promise to you is that my work here will remain free to all of my followers, with the hope of giving to you some of the things that took years for me to learn myself. That being said, let me reach out to you with my usual ending:
**One final note: The only favor I ask is that you click the "Follow" button so I can grow my Seeking Alpha friendships. That is my personal blessing in doing this and how I can offer my experiences to as many regular folks as possible, who might not otherwise receive it.
Disclaimer: The opinions and the strategies of the author are not intended to ever be a recommendation to buy or sell a security. The strategy the author uses has worked for him, and it is for you to decide if it could benefit your financial future. Please remember to do your own research and know your risk tolerance. The long positions held are based upon what the model portfolio holds, and I personally could have held all of the stocks noted at one time or another.
Disclosure: I/we have no positions in any stocks mentioned, but may initiate a long position in VZ over the next 72 hours. I wrote this article myself, and it expresses my own opinions. I am not receiving compensation for it (other than from Seeking Alpha). I have no business relationship with any company whose stock is mentioned in this article.
Additional disclosure: My son happens to be theCEO and founder of Alley. It has nothing to do with what Verizon is doing aside from using that working space.