I'm always researching small lithium miners these days. Why? With some appetite for risk, and some analysis, an investor can win and win big with these companies. The demand for lithium is very strong in the near to middle term, so any miner who defines even a mediocre lithium resource gets a lot of attention.
Battery suppliers need lithium
Offtake agreements, Memorandums of Understanding, and Letters of Intent have become increasingly common with lithium miners at early levels of development. Battery makers are becoming aware of the potential under supply of lithium and are taking steps to secure their supply for the upcoming EV revolution.
NRG metals (TSXV:NGZ) (OTCQB:NRGMF) is a company that I have recommended in my other articles, but they are years from production. They recently secured an offtake partner in Chemphys, a Chinese battery materials company. The offtake occurred after NRG announced good results from the geophysical survey of their Hombre Muerto properties. This came as a surprise to me. NRG has good property at Hombre Muerto, but it is non-contiguous, and of a smaller size at 3287 hectares (12.7 square miles). NRG secured an offtake agreement without even drilling their property.
Sayona Mining [ASX:SYA] (OTC:DMNXF), recently signed a Memorandum of Understanding (MOU) with Huan Changuan Lico Co, subsidiary of Chinese Fortune 500 company Minmetals. The MOU calls for selling all the lithium concentrate produced by Sayona's Authier project in Canada to Chanquan. Sayona has a good hard rock resource defined at their Authier project, at 18.35MT at 1.0% L20, however they are still about 2 years from production per the company schedule. Sayona's resource is of smaller size, yet Sayona's market cap has exploded from 17m on October 10th to 63m as of this writing.
These two examples show how much demand there is for lithium. Battery companies, and even auto makers are desperately trying to secure this resource.
This is a great environment for an emerging lithium company. It is likely that the companies below have already garnered the attention of battery and automotive companies. If we can use the current market as our guide, an offtake, MOU, or LOI could occur soon after these companies succeed in defining a resource. If that happens, those invested in them will see big gains.
2 lithium stocks on the ground floor
The companies I am recommending are nano-cap stocks. Nano-cap stocks have market capitalizations between 5 and 50 million. The big risks with nano-cap stocks is the lack of information available, possible bankruptcy, and low liquidity.
The demand for new lithium suppliers is high, but it is possible that these companies will not succeed. They may go bankrupt, not be able to raise funds for drilling or production, or not be able to identify a good lithium resource. However, after thorough research I believe these companies are on the verge of big gains in the near term.
Novo Litio (ASX:NLI), Market cap 20m
Novo Litio (New Lithium in Portuguese) is an Australian mining company with property in Portugal and Sweden. I recommended NLI as a high risk/high reward stock in one of my previous articles, and NLI is also recommended as a buy with VSA Capital.
NLI's management team has defined resources on two continents in the last 14 months. They first defined the 7.3 MT resource at Lynas Find in Pilgangora, Australia. They sold this resource to Pilbara Minerals for 8m to fund Portugal lithium exploration. Then, they defined the Sepeda maiden resource of 10.3MT at 1.0% L20. The Sepeda property is in dispute, so they are pursuing their other assets at this time.
NLI has an advantage in that their properties are located in Europe, in proximity to the largest auto manufactures in the world. All of these auto manufactures have committed to producing EVs in the near future.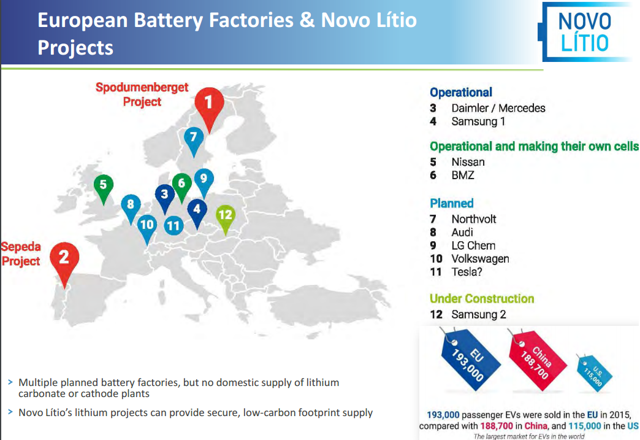 Source: NLI corporate presentation
Portuguese Properties
NLI defined a great resource at Sepeda, but that is only the beginning of what they will likely find on their Portuguese property. NLI recently acquired 354 sq km of property adjoining the Sepeda property. The exploration license is already granted for this property, which allows NLI to immediately identify promising drill targets. What is exciting about this property is the number of documented pegmatite outcrops that are similar to those at Sepeda. They are shown as the triangles in the map below: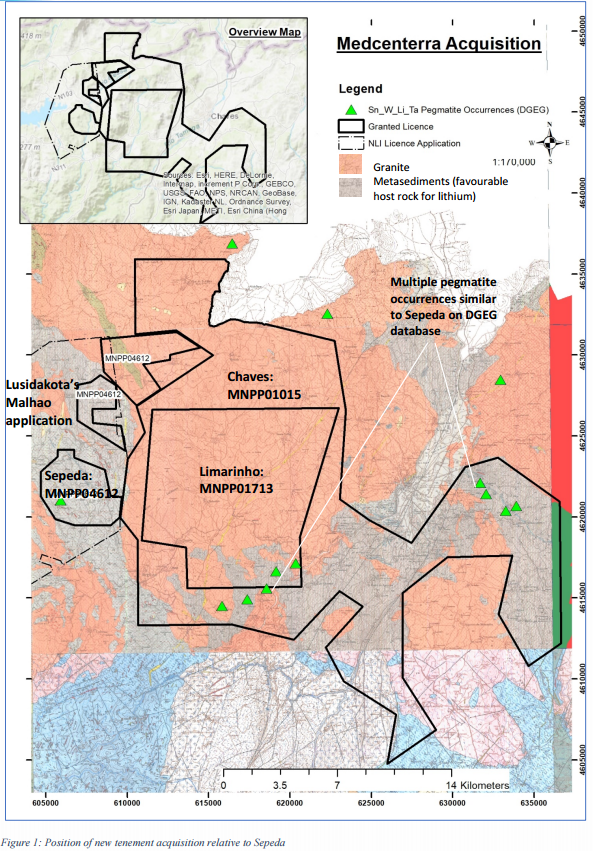 Swedish Properties
Leading Edge Materials is getting good drill results from their Bergby property in Sweden. They have been reporting drill results as they come available with up to 19.5m at 1.12% L20 so far. Leading Edge describes their property as located "25km north of the town of Gävle", so the Bergby project appears to be very close to NLI's Hamrange property. Though both NLI and Leading Edge do not detail an exact locations of their property, I decided to look up Hamrange and Bergby on Google maps: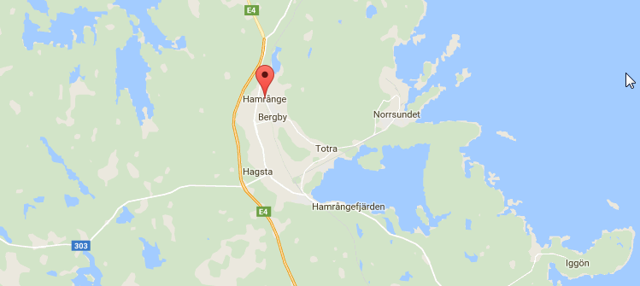 This is a map from an NLI announcement showing the locations of their 126 sq km of Swedish properties: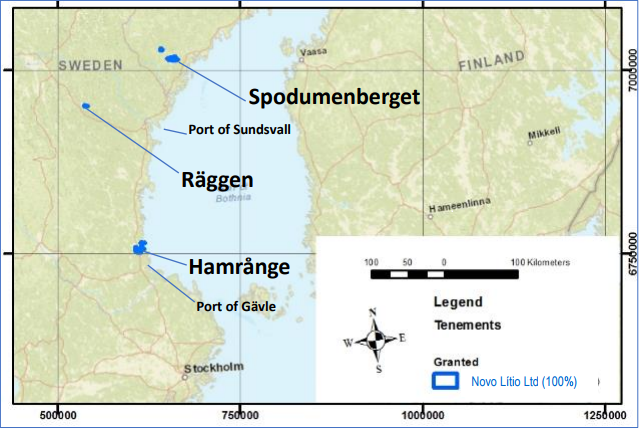 NLI is focusing their efforts at Spodumenberget right now. Rock ship samples revealed up to 2.77% L20, and the target pagmetite area has been identified to span 340m in length, by up to 100m in width. With drill permits recently granted, they expect to begin their initial 4 hole drill program Q1 2018.
With nearby promising results, and the management's track record in lithium discovery, I am very optimistic about what NLI will discover on their Portugese and Swedish properties.
NLI is very well funded
In a recent company announcement, NLI reported that they have 16.8m in cash. For a lithium miner at NLI's stage, this amount of funding is unheard of.
Per the Annual Financial Report for year ending June 30 2017, NLI spent approximately 4.4 million dollars. Most of this cost was exploration and evaluation, with the remaining costs attributed to employees and suppliers. The period from July 2016 to June 30 2017 was a very busy time for NLI. The second half of 2016 was used to finalize the Lynas Find drilling, resource definition, studies, and sale to Pilbara. In late 2016, NLI also completed Phase 1 drilling at Sepeda. In early 2017, NLI finished phase 2 drilling, announced the maiden resource, and by June 30 Phase 3 and 4 drilling was underway.
If we use 4.4 million as the worst case burn rate, NLI is well funded to progress their projects for years. They have all the funding necessary to simultaneously drill and define their Swedish and Portuguese assets.
The Court Case
NLI has had some bad luck over the last 6 months. They are in the middle of a court case with Lusorecursos, the venders of the Sepeda project in Portugal. Luso is not honoring the contract, and because of this, NLI cannot continue their work at Sepeda at this time.
Lusorecursos is also being sued by Sinergeo, who actually founded Luso and was one of the 3 partners in the company. Sinergeo is suing the remaining 2 partners because they chose "not to recognize the existence and validity of the contract entered into with New Lithium.", despite Sinergeo's opposition.
The situation is a bad case of "seller's remorse". After NLI performed the work and proved there was a great resource, Luso doesn't want to sell it for the amount agreed. I think Lusorecursos will lose, and sanity will prevail.
Other Risks
The management's experience in exploration, studies, and permitting seem to be good, as they have been able to progress their exploration plans in 3 different countries. However, it is hard to know if NLI has the experience necessary to construct and operate a hard rock lithium mine. This risk can be mitigated by bringing in talent as needed, which NLI has the cash to do.
The current demand for lithium, and especially lithium being produced in Europe, helps lower NLI's risk. The future lithium demand has been guaranteed by European and Asian government announcements to end fossil fuels in vehicles. If NLI wins the Sepeda case, or defines another good size resource via drilling, an offtake agreement or similar is expected.
I do see some country risk in Portugal. There may be growing pains while NLI and the Portuguese government work together to move projects forward. And it was probably an isolated indecent, but Lusorecursos blatantly breached NLI's contract, which makes me wonder if the other tenements NLI has in Portugal are as safe as they seem.
It is possible that NLI will not be able to define another good resource on any of their properties. Despite good rock chip sampling and good locations, NLI could drill and find inadequate lithium. This situation is a risk that all junior lithium miners face, and NLI is no different.
Conclusion
If NLI loses the court case, they are still a great buy. The stock price should not dip below their cash backing, and their properties, cash, and track record for lithium discovery still make them a great investment.
If they win the court case, the returns could be spectacular. As I see it there isn't much risk getting in on the ground floor of NLI.
Liontown Resources (ASX:LTR) market cap 34m
Liontown is also an Australian hard rock lithium miner, but with lithium properties in Australia. They caught my attention because they have great properties and are planning on starting 2 drilling campaigns in Q1 2018. Like NLI, they drilled and sold off some of their assets to finance the exploration of their more promising properties.
In September, they decided to sell their Bynoe Lithium Project to Core Exploration for 3.5m, plus a 1.5m milestone payment if a 5MT or larger resource is defined in the future. Liontown did not define a resource at Bynoe, but did complete a maiden drill program that produced results of up to 42m @ 1.0% L20.
The more promising properties are Liontown's two flagship properties; the Kathleen Valley and Buldania Projects.
Kathleen Valley
Liontown performed an initial drilling campaign at Kathleen Valley and were able to get some very positive drilling results of up to 58m @ 1.2% L20! Management believes that a resource of 10-20MT will be eventually defined based upon the current drilling results and geological mapping.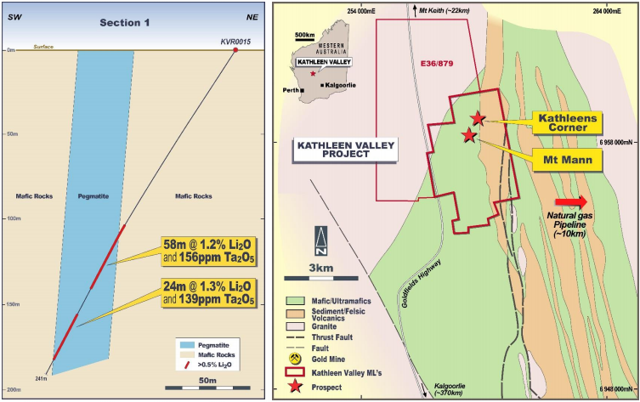 In early Q1 2018, Liontown will begin their 25 hole, 2800m phase 1 drilling campaign at Kathleen Valley.
I think with initial drilling results of this caliber, they will succeed in defining a 10MT or larger resource after their phase 1 and 2 drilling. Breaking the 10MT resource barrier is a physiologically and operationally important milestone for hard rock lithium miners. A resource of this size is about the minimum required to justify mining operations.
Kathleen Valley somewhat derisks Liontown, in that it is likely to yield a decent sized resource after drilling. With a resource definition will come good gains for shareholders and options for development.
Buldania
What makes Liontown stand out is their Buldania project. Pegmatites have been identified over a very large 1.3km x 2km area at Buldania.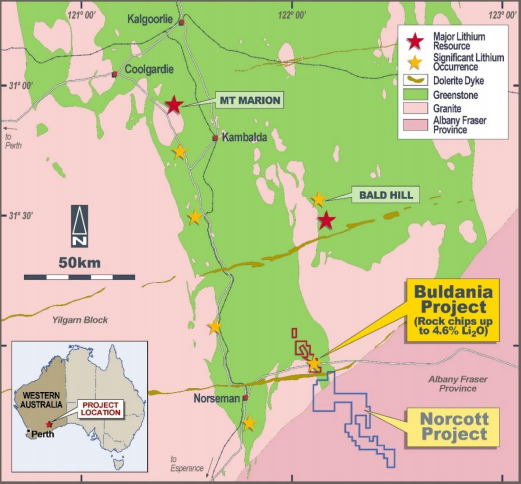 Though Kathleen Valley is likely to be a good resource, Baldania could turn into a very large lithium discovery. Baldania has a similar geological setting to the neighboring Mt Marion (78MT) and Bald Hill (19MT) lithium mines. It is located right off the Eyre highway and is close to existing infrastructure.
Rock chips from this project returned very positive results at up to 4.6% L20. A maiden 35-40 hole, RC drilling program totaling 3,000-3,300m is planned for Q1 2018, to occur alongside the Kathleen Valley phase 1 drilling. The potential of this property excites me to say the least.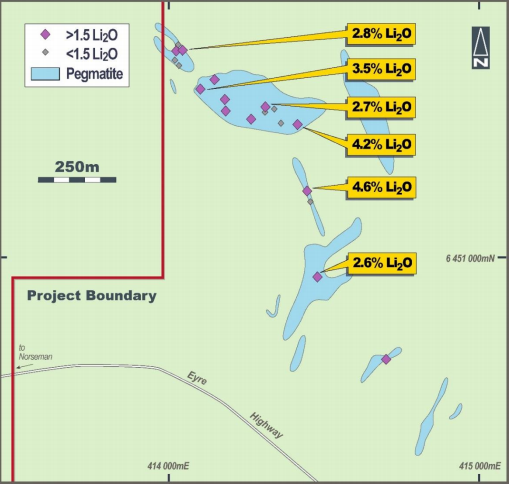 Liontown also has 377km2 of land to the south of Buldania called the Norcott Project. This project is located 4km to the south and along strike of the Buldania Project. So that adds to the potential exploration upside of this company.
Cash and burn rate
For the fiscal year ending June 30, 2017, Liontown spent 3.28m. Like NLI, most of this cost was exploration and evaluation, with the remaining costs attributed to employees and suppliers. This is a large increase from 2016, which is mostly due to the increased focus on their Australian lithium projects. 2017 fieldwork included drilling at the Bynoe, Kathleen Valley and Lake Percy lithium projects in Australia as well as soil sampling at Mohanga in Tanzania. Liontown also acquired the RJC Vanadium Project in Australia.
Liontown is currently has 2.2 million in cash, and 39m shares in Core Exploration stock valued at approximately 2m. Per the Bynoe sale agreement, the shares issued to Liontown are subject to a 12-month voluntary escrow where Liontown may sell one third of the shares after the date of issue and every four months thereafter. Also, Core will pay Liontown 1.5m in cash or shares upon the definition of a 5MT or larger resource at Bynoe.
If we use Liontown's 2017 spending of 3.28m as a guide, by the time Liontown runs out of cash they will be able to sell 1/3 to 2/3 of their Core stock, which will hopefully be valued higher than current levels. If Core does well and defines a 5+MT resource, the Core share price should be higher and Liontown will be further funded into the future.
As it is, Liontown appears to have enough funding complete both drilling and follow on studies to define lithium resources in 2018. After that, a capital raise may be necessary.
Management
Liontown's management has significant experience in the resources sector and a record of delivering value to shareholders. The management team also holds over 25% of the stock, meaning they are trying very hard to deliver value for shareholders.
They successfully performed the drilling campaign on the recent Bynoe Lithium Project. This increased the value of the property and set the stage for selling it to Core Exploration. This was a good move as they are now well financed, a luxury most small lithium miners don't have. They also performed a successful initial drilling of Kathleen Valley, which gave them the confidence for phase 1 and 2 drilling in Q1 2018.
Also, in 2015 Liontown defined a JORC maiden mineral resource for the Jubilee Reef Gold Project in Tanzania. This suggests they should be capable of the studies required to define a JORC complaint lithium resource in the future.
Risk
The management seems to have good experience in exploration and drilling based upon the progress they have made at Bynoe and Kathleen Valley. However, their experience is primarily in gold exploration and mining. Without direct lithium mining experience, it is hard to know whether the management team will be prepared to conduct follow on studies and operations should a good resource be defined.
The current demand for lithium helps lower the risk of Liontown. As detailed earlier, the future lithium demand has been guaranteed by European and Asian government announcements to end fossil fuels in vehicles. If Liontown succeeds in defining a good size resource of 10+MT, an offtake agreement or similar is likely to occur.
Liontown has good property locations and promising early drill results at Kathleen Valley, but that could be as good as it gets. The risk of inadequate resource is always the risk with small mining companies at this stage.
Liontown also has a vanadium project. I see this as a negative, as it distracts from the lithium focus and spreads the management thin. I also worry about them putting funds into this effort, when all available funds may be required for lithium exploration and studies at Buldania and Kathleen Valley in 2018.
Conclusion
Q1 2018 will be a very exciting time for Liontown. I expect great results from Buldania, but even if the drill results fall short there, Kathleen Valley is very likely to be a good size resource that can be further developed.
Because of these two projects, I believe the risk in investing into Liontown is relatively low. They have previous experience in drilling campaigns, enough cash, and the right property.
Editor's Note: This article covers one or more microcap stocks. Please be aware of the risks associated with these stocks.