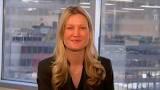 Lindsey Piegza, Ph.D, is chief economist and managing director at Stifel Nicolaus.
Harlan Levy: How do you rate the U.S. economy, with your thoughts on the coming huge tax cuts - whatever their ultimate form is?
Lindsey Piegza: The U.S. economy appears to be on solid footing, but we are hardly talking about a robust recovery at this point, which remains a disappointment after years of extraordinary accommodation from the Federal Reserve.
Tax reform will be a welcome support to growth but will likely prove minimal in the near-term, adding maybe two to five tenths of a percentage point to top line Gross Domestic Product over the next year, which is a step in the right direction, and at an average pace near 2% even a modest increase is welcome. However, it will hardly be the immediate boost the White House is touting. Six percent GDP next year appears to be a bit optimistic.
H.L.: What do you think holiday and retail sales data show?
L.P.: Holiday sales are likely to prove positive and slightly better than last year as consumers appear confident that their fiscal restraints will be lessened next year thanks to tax reform. Some will be more willing to eat into savings, and others will take on additional credit to finance holiday purchases. Going forward, however, while lower taxes or price cuts are welcome, in order to sustain the consumer long-term, we will need organic job and income growth. Income growth at this point, however, remains stagnant, frustratingly weak.
H.L.: What's your outlook on wages and the high levels of job openings and lagging hiring rates?
L.P.: There remains an ample amount of slack in the labor force. If the labor market was as tight at 4%, unemployment implies we would be easily talking about 3-3.5% wage growth. Instead we're hoping for 2.5% after years of extremely low rates. At this point, there is little incentive for employers to raise wages outside of isolated areas where particular skills are in low supply but high demand - IT, accounting, and engineering.
H.L.: What do you think about the Consumer Price Index and inflation?
L.P.: Inflation - or lack thereof - remains a conundrum for the Fed amid steady growth and continued improvement in the labor force. Despite a one-off jump above 2% at the start of the year, inflation has remained well below the Fed's 2% objective, with little indication of gaining momentum anytime soon. Going forward, despite a 4% unemployment rate, Fed officials are going to have a hard time justifying a further increase in the Federal Funds rate without realized gains in prices.
H.L.: How do the Fed decision and its various comments strike you?
L.P.: The Fed opted to raise rates as expected but maintained its forecast for three additional hikes next year amid a still sluggish inflation outlook. While some were looking for a more aggrieve forecast in rates, even three hikes will be difficult to achieve, particularly under new leadership. Powell has said he would like to first see improvement in inflation before further removing accommodation as opposed to Yellen who was more willing to adjust rates today in anticipation of rising prices down the road.
H.L.: Is the stock market cruising for a bruising fairly soon?
L.P.: The equity market seems to be implying an economy growing at a 3% or 4% pace. Thus, either the underlying economy needs to gain momentum to justify where the market is or we could be poised for a sizable correction back down to reality. Of course, with tax reform presumably coming down the pipeline, many CEOs have professed an intention to buy back stock, which could provide additional ammunition to the equity market, at least in the near term.
H.L.: Do you see a recession next year or the year after?
L.P.: Well, I don't think the risk is that we go from 2% growth to 3%. The risk in our assessment is that we go from 2% growth to 1% or lower over the coming years. I think a recession risk for 2018 is certainly not zero. However, that risk rises significantly as we look out to 2019 and beyond.
Disclosure: I/we have no positions in any stocks mentioned, and no plans to initiate any positions within the next 72 hours. I wrote this article myself, and it expresses my own opinions. I am not receiving compensation for it (other than from Seeking Alpha). I have no business relationship with any company whose stock is mentioned in this article.