While individuals must prepare financially for retirement, they also must be mentally prepared. After working full-time so many years, how are they going to occupy their time?
For part of my career I worked with an employee named Mick. He had worked at the same place for 25 years. Every week for almost 5 years, he reminded me how much he was looking forward to retiring. His day finally arrived and Mick was able to retire. About a year after his retirement, I saw him at a social function and asked him how he was enjoying retirement. His answer shocked me, as he stated it was the worst decision he ever made. Mick was a real people person at work. He was in constant contact with fellow employees all day long and enjoyed interacting with them. He also had no hobbies and did not volunteer with any non-profit organizations. While he was financially prepared, he was not mentally prepared for the adjustment. Retirement does not always equate to happiness!
My Quick Real Estate Story
I have always been fascinated by real estate. When I first graduated from college back in the early 1990s, I was fortunate enough to not have any debt and owned a small car that was paid off. However, due to my lower salary, I could not afford to buy a decent house as interest rates then were close to 8%. However, after looking at a number of properties, I found one that I could finally afford thanks to an excellent real estate agent that was working with me.
It was a side-by-side duplex that cost $72,000. The payment with interest, taxes and insurance was going to be $585 per month, which was more than I could afford. However, the other side of the duplex paid me $400 in rent and they paid all of the utilities, leaving me with a net payment of $185 per month. This I was able to afford, even though it was an old house and nothing fancy. My basic understanding of real estate and how to manage properties has helped me over the past 25 years to evaluate investments. If I was not able to collect the rent, then I would not have been able to make the mortgage payment. Real estate is always a powerful tool to help build equity and generally is a good investment. Over the next several years, I continued to purchase additional properties that were all side-by-side duplexes. It does take time to manage real estate and I sold those properties off about 10 years ago and used the proceeds to fund my retirement nest egg.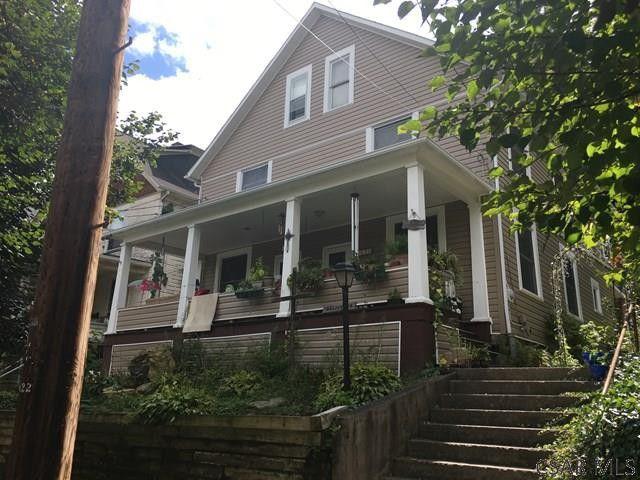 The Financial Plan #8 – Prepare Mentally and Give Back to the Community
With my upcoming retirement in the next year, these are the activities that will consume much of my time:
Exercise. Currently, I try to walk several miles a day to keep in shape. This is done over my lunch hour and after work. It also makes for a long day. Once retired, I am going to increase my walking to six or seven miles a day. In addition to my walking routine, I plan to swim four days a week at the local YMCA.
Read. The local library is close to my house and I plan to read a book every two weeks to keep my mind occupied. John Grisham is one of my favorite authors and they have a great collection of his books.
Volunteer. The animal shelter in my town is always in need of volunteers to help with pets that are looking for their permanent home. I plan to volunteer 10-15 hours per week, helping to walk dogs and assist with the care of cats & kittens. The volunteers I have spoken to have all mentioned it is a very rewarding experience.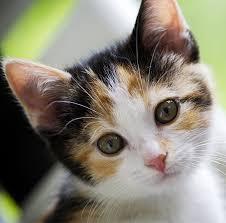 Serve your community. Many of the contributors and commenters on Seeking Alpha are very experienced investors. Currently, I serve on the investment committee of one local non-profit organization and plan to serve on another two boards, as time will now allow for this. This organization I now assist holds a number of preferred stocks that earn additional income to help serve the mission. Hopefully, over the next five or ten years, this will make a meaningful financial impact for several non-profits in my local community. They should be able to expand services, or improve on services they are currently offering, due to increased financial resources.
Travel a little. There are many wonderful state parks that can be visited with low to moderate cost. I plan to spend a week visiting the Gettysburg Battlefield and hike the length of Letchworth State Park next fall when the leaves are changing colors. It is possible that I may also try to hike the length of the Appalachian Trail from the MD to NJ borders, as this part of the trail is only 229 miles long.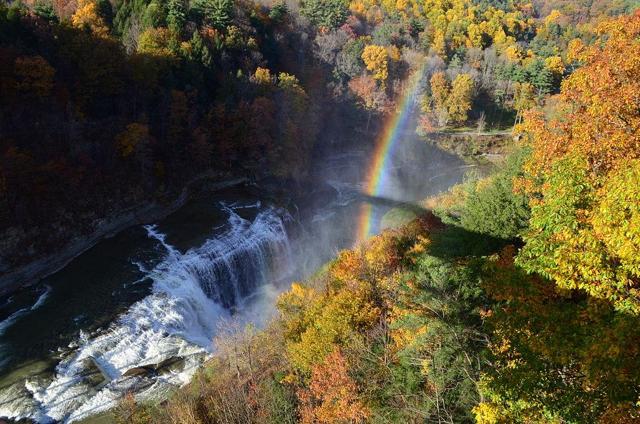 Cooking. I love to cook on the grill and try new recipes when I get a chance. However, working full-time plus other life responsibilities has not left me much time for this. I plan to get a new Weber grill and try a number of new recipes. My Greek Pork Kabobs served over a bed of cilantro lime rice is one of my favorite meals.
AARP Tax Aide Program. This is a volunteer program through the AARP that provides free tax return services to low and moderate income families, with an emphasis on assisting the elderly. During tax season, I expect to volunteer 10-12 hours per week assisting clients with their tax return needs, including the Property Tax/Rent Rebate program that is offered in my state.
Hopefully, through networking at some of my volunteer activities, I will continue to find ways to serve the local community. There are reading programs at my local library and I would be glad to assist with these educational activities as well.
The Financial Plan #9 – Inflation
Retirees must also be prepared for inflation in the future, especially if retirement can be expected to last for 30 years. While my annual income of $43,000 should be sufficient for now, the buying power of those funds will be diminished 10 years from now. Therefore, I must make prudent investments with the $600,000 remaining in my IRA/457 accounts.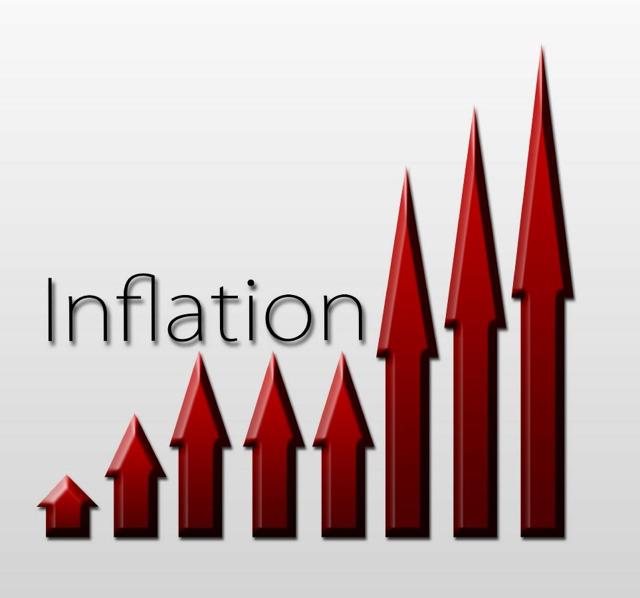 Preferred Stocks and Baby Bonds
These investments have already been mentioned in my first article. My retirement account owns many of the same securities, but also owns some additional names.
BRG-A, yield of 7.81%
CLNS-I, yield of 7.11%
CMRE-C, yield of 8.29%
DDR-J, yield of 6.44%
NSA-A, yield of 5.75%
PEI-B and D, yield of 7.36 and 6.90%
BFS-C, yield of 6.70%
GMLPP, yield of 8.62%
ARI-C, yield of 7.80%
UZA, yield of 6.80%
HT-C, yield of 6.80%
Common Stocks
While my portfolio is primarily focused on income, there is a smaller portion of my IRA/457 account allocated to common stocks. Normally, I like higher yielding common stocks that I believe have little risk of their dividend being reduced. However, based on the latest earnings of GNL, their dividend does not appear to be covered by FFO (Funds From Operations) and current pricing on the security indicates investors may think the dividend will need to be cut. My portfolio of common stocks includes the following securities:
CPLP, yield of 9.33%
GNL, yield of 10.10%
SELF, yield of 5.52%
GPMT, yield of 7.21%
SIR, yield of 8.08%
SNH, yield of 8.19%
DDR, yield of 10.12%
As you will see from the above selection, my portfolio is heavily weighted towards REIT common stocks. However, I believe the dividend and future growth of these securities should provide my portfolio with a decent return.
Bonds
While many investors may prefer bond mutual funds, there are certain times when purchasing individual bonds makes economic sense. Please note that when investing in corporate bonds, they normally trade for $1,000 each and there is often a minimum purchase amount of 5 bonds. Several of the corporate bonds I hold in my account include the following: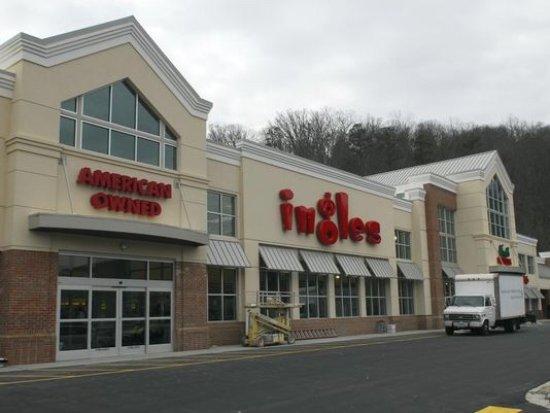 Ingles Markets Inc senior note, 5.75% coupon, maturity date of 6/15/2023, rated B1/BB-, CUSIP 457030AJ3.
Dynagas LNG Partners senior note, 6.25% coupon, maturity date 10/30/2019, unrated, CUSIP 26780TAA5.
The Ingles Market bonds are currently trading a little below par, with a yield to call of about 5.8%. The Dynagas bonds are trading slightly over par, with a yield to call of about 5.9%. While the Dynagas bonds are not rated, I get a nice YTC on a bond that matures in less than two years. For full disclosure, I own 35 Ingles bonds and only 5 bonds of Dynagas, as there is clearly more risk in the shipping sector. I'm a fan of this grocery store chain as it owns most of its real estate.
The Financial Plan #10 – U-Haul Investors Club
This was mentioned in my past article, but will refer to the UIC again. I find it to be a good opportunity and have now allocated $50,000 in my IRA account to this alternative investment. They are also open to Roth IRAs. While I generally prefer their longer term investments, you can also get a 3% return on a two-year note secured by their appliance dollies. However, I prefer their longer term investments with real estate and a higher yield. I recently invested in a 20-year note secured by real estate at an interest rate 6.95%.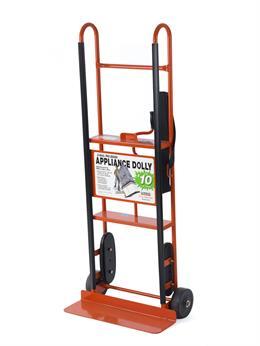 The Financial Plan #11 – Monitor my Investments
My retirement plan does not have a defined benefit pension and no Social Security benefits until I am in my mid-60s. Therefore, my plan is dependent upon the performance of my assets. I'll need to review Investor Presentations and SEC filings for many of my larger investments. However, this is a task I enjoy and find both interesting and relaxing at the same time. It is my expectation that I will spend 10-15 hours per week performing this review due to the fact that 99% of my portfolio is invested in individual securities. After many years of looking at investment newsletters and magazines, I have found the following resources to be the most effective, and efficient.
Kiplinger's Personal Finance arrives monthly and is a great magazine covering different financial planning areas
Barron's is published each Saturday and is a nice condensed version of the financial news for the week. I just never had the time and energy to read the Wall Street Journal on a daily basis.
QuantumOnline.com is an excellent resource on preferred stocks, baby bonds and other income related securities. The website is free, although they do depend on contributions to help fund their operations.
The Income Securities Advisor is my favorite monthly investment publication and is well worth the annual fee. The publication actually sets up four different income portfolios at the beginning of the year and reports on their performance. I've subscribed for almost 20 years and consider the publication a key to my financial success.
The Financial Plan #12 – Where will my IRA/457 plan be in 10 years from now?
The last part of my financial plan includes estimating the value of my IRA/457 plan 10 years from now, when I will be able to withdraw my funds without the 10% penalty that I would incur if the funds were withdrawn before age 59 ½. Just to note, funds in my 457 plan can actually be drawn out now without the 10% penalty. However, I will not be touching those funds as I want the plan to grow and distributions would also increase my Adjusted Gross Income. The estimated value of my $600,000 in funds will be calculated by using the RULE OF 72.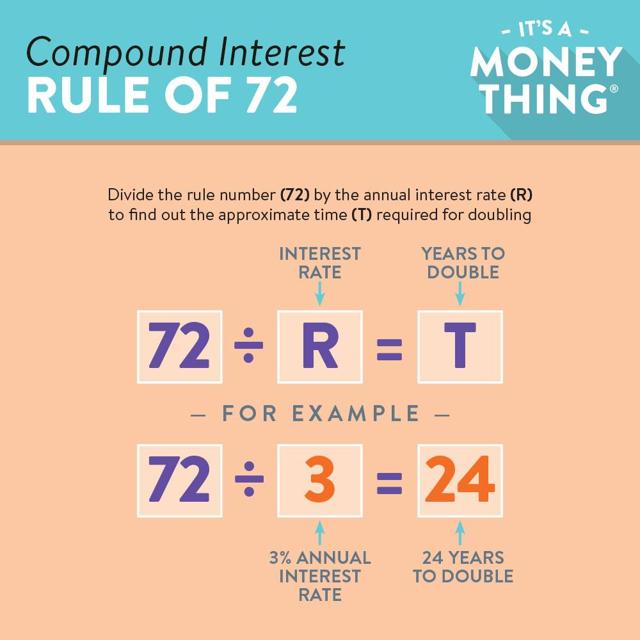 Per the definition from Wikipedia, the Rule of 72 is defined as:
In finance, the rule of 72, the rule of 70 and the rule of 69.3 are methods for estimating an investment's doubling time. The rule number (e.g., 72) is divided by the interest percentage per period (usually years) to obtain the approximate number of periods required for doubling.
While I do own a small amount of common stocks, the majority of my portfolio is in preferred stocks, baby bonds and corporate bonds. The average yield on the portfolio is slightly over 7%. Therefore, dividing 72 by 7, means that my portfolio should just about double in 10.29 years. At age 60, I expect in theory, the portfolio should be worth $1.2 million. Assuming the funds still earn 7% at this point in time, I can expect to be able to withdraw $84,000 a year without ever touching a dime of principal once I turn age 60. In addition, I should be able to draw Social Security benefits at about age 65.
The Financial Plan #13 – Part-Time Work as a CPA and the SIMPLE IRA Solution
Earlier in my career, I worked for a great CPA and he taught me many things about taxes, financial planning and auditing. It remains a possibility that I would work with him again on a part-time basis. However, I would need to do some tax planning so that my AGI does not get above $30,000 per year, which may cause me to lose the ACA health insurance subsidy. His office offers a SIMPLE IRA plan that would allow me to defer $12,500 a year in income, plus another $3,000 when I hit 50 years of age. This is the perfect solution for me as it allows me to save additional funds, without paying any federal taxes on this income. Therefore, I could earn an additional $15,500 per year and place all of this in the SIMPLE IRA, while still keeping my AGI around $30,000 in order to qualify for the ACA health insurance subsidy.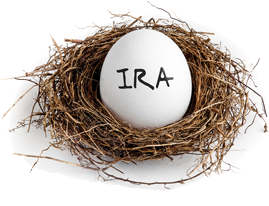 The Financial Plan #14 - Final Thoughts
When I worked in a CPA firm, I often noticed the financial habits of my clients. In the early 1990s, I had a client that earned $120,000 per year, but spent $130,000. One thing I noticed was that most people did not have an income problem, they had a spending problem. If you are planning for retirement in the next couple of years, I would highly recommend reading a book called "The Millionaire Next Door." I've always lived a pretty modest life, which has helped prepare me for my upcoming retirement.
Closing Comments
Hopefully, my two-part series on early retirement has been educational. Whether you plan to retire at age 49, age 59, age 69, or never plan to retire, there are a number of great investments still available that provide a good source of dividends and interest. Sometimes you just have to dig up a few rocks in order to find the best investments. Retirees also need to plan mentally for retirement and be involved in activities that are enjoyable and occupy their time. My monthly expenditures are estimated at about $3,000 to $3,300 per month, so I do expect to have some funds left over to place into savings or my rainy day fund.
Happy and successful investing to everyone!
Disclosure: I am long all of the securities mentioned in this article.