As 2017 comes to a close, it is safe to say that in terms of price, silver has had an uneventful year. Though we do not have the supply and demand numbers for 2017 yet, we know that history oftentimes solves the mystery, and looking back at previous years a disturbing pattern has formed.
According to The Silver Institute, in 2011, the world silver supply was 1.04 billion ounces. That same year, total demand for silver was 1.10 billion ounces. That means that demand for silver exceeded the available supply by over 60 million ounces!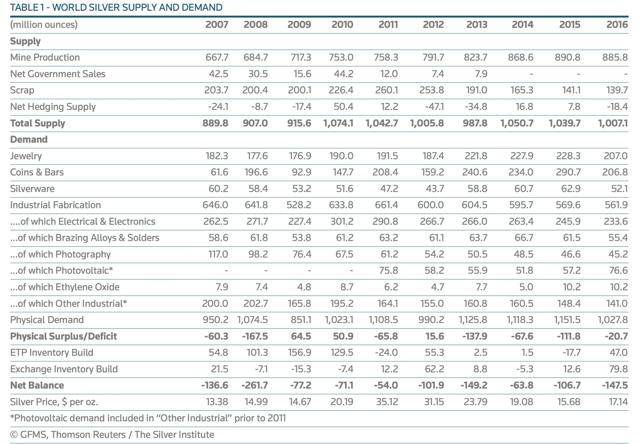 Naturally, the law of supply and demand would dictate that the price of silver would go up due to this exceptional shortage. The price of silver in 2011 was $35.12 per ounce which pushed the demand for silver coins and bars to an astonishing 208 million ounces!
In 2013, one would expect more of the same, however, 2013 had a puzzling outcome. Once again demand was high at 1.12 billion ounces, and once again supply fell short of demand at only 987 million ounces produced. That's right, supply decreased from 2011 levels by over 54 million ounces. In contrast, demand for silver coins and bars was even higher in 2013 coming in at 240 million ounces! Based on simple supply and demand, logically one would assume that the price of silver would increase over the $35.12 price from 2011. However, somehow in 2013, the price of silver fell to $23.79 an ounce.
If supply decreased and demand increased, how does the price go down?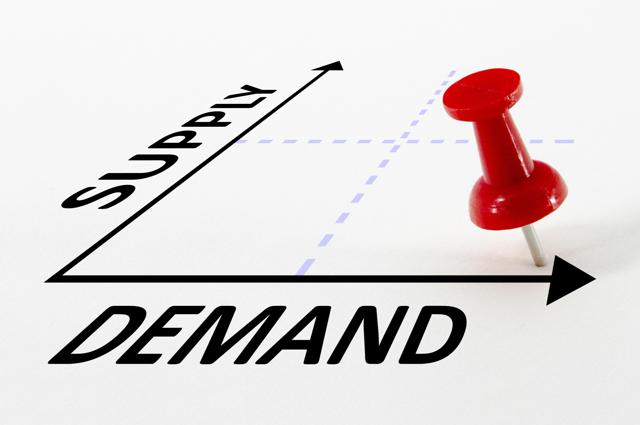 In 2015 this puzzling pricing persisted, but with an interesting twist. Silver demand far exceeded supply, and according to the US Mint, in 2015 production reached a record high. However, despite the overwhelming demand, silver prices somehow fell in 2015 to just $15.68 an ounce.
The results of 2013 and 2015 suggest that something other than simple supply and demand can and does influence the price of silver. In 2017, it is fair to expect more of the same. Market manipulation is not new or surprising for most precious metals investors. One needn't look much further than the arrest of Andre Flotron in September of this year as a recent example.
According to Bloomberg, Flotron, "a former trader at UBS Group AG was charged with conspiracy and fraud over his suspected role in manipulating the price of precious metals" and "is the second person publicly charged in the U.S. investigation into the fixing of gold, silver, platinum and palladium prices." Flotron was charged with "conspiracy, wire fraud, commodities fraud and spoofing. He faces as many as 25 years in prison on the most serious charge."
About a year earlier, world-renowned Deutsche Bank "agreed to pay $38 million to settle U.S. litigation over allegations it illegally conspired with other banks to fix silver prices at the expense of investors" in "one of many recent lawsuits in which investors have accused banks of conspiring to rig rates and prices in financial and commodities markets" according to Reuters.
These manipulations are why smart investors deploy long-term strategies and/or choose assets that hold their value regardless of short-term market swings. Whether your goal is privacy, protection, or profits, silver is a fine choice, but investors should go into it with a clear understanding of what awaits them. Supply and demand should dictate the price of silver; however, that isn't always the case. Invest accordingly.
Disclosure: I/we have no positions in any stocks mentioned, and no plans to initiate any positions within the next 72 hours. I wrote this article myself, and it expresses my own opinions. I am not receiving compensation for it. I have no business relationship with any company whose stock is mentioned in this article.