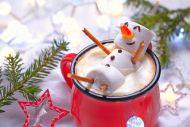 Excitement around the imminent passage of major corporate tax reform sent all three major stock market indexes to new all-time highs last Friday. The last half of December is usually one of the best times to add new money to the stock market before it refocuses on January earnings announcements, but the prospect of a corporate-friendly tax reform bill becoming law in January only adds to the normal holiday cheer.
Despite last week's gains, however, we remain in a rotational correction where stocks are essentially in a "washing machine" cycle. Essentially, that means stocks which rise on Monday and Wednesday tend to be down on Tuesday and Thursday, and vice versa. The good news is that the magnitude of these daily gyrations is dissipating, which is a sign that this rotational cycle should be over within just a few weeks.
I must also point out something that has been annoying me. Do you remember how the talking heads on financial shows kept saying that stock buy-backs are drying up? Well, it turns out that stock buy-backs in the S&P 500 rose 7.5% in the third quarter vs. the second quarter, rising 15.1% in the past year. The companies in the S&P 500 paid $105.4 billion in dividends last quarter, but they bought $129.2 billion in their own shares, so companies continue to spend more on buy-backs than on dividends, as they have for 39 of the last 44 quarters, so the fake news you heard on the financial channels was another false alarm.
Low Inflation Baffles Outgoing Fed Chair Yellen
At her final FOMC press conference, outgoing Fed Chair Janet Yellen said that her only regret was that she was not able to get inflation UP to the Fed's 2% mandate. Yellen is one of many FOMC members who seemed puzzled by how globalization and productivity gains kept core inflation from reigniting.
Well, on Tuesday, the Labor Department announced that the Producer Price Index (PPI) rose 0.4% in November for the third consecutive month. Wholesale energy prices rose 4.6% and continue to be the primary catalyst for wholesale inflation, but excluding food, energy, and trade, the core PPI rose 0.4%.
On Wednesday, the Labor Department announced that the Consumer Price Index (CPI) also rose 0.4% in November and was in-line with economists' consensus estimate, due largely to a 3.9% increase in energy prices. Excluding food and energy, the core CPI rose only 0.1%, below economists' consensus estimate.
Recent energy price increases are one-time events and should not turn into a long-term trend. A variety of forces are converging to boost energy prices. First, OPEC crude oil production is now running at the slowest pace in six months. Second, a major North Sea pipeline was shut down for repairs, which could last for the next few weeks. Third, both the American Petroleum Institute and Energy Information Administration reported significant declines in crude oil inventories. Finally, strong global economic growth is helping to boost crude oil demand, which is unusual during the lower-demand winter months.
Due to the lack of core inflation and a flattening Treasury yield curve, I believe that the new leadership at the Fed should be cautious about raising key interest rates further in 2018. In fact, last Wednesday, two Federal Open Market Committee (FOMC) members – namely Chicago President Charles Evans and Minneapolis President Neel Kashkari – voted against the 0.25% hike in key interest rates to 1.25%.
Yellen Also Warned About Bitcoin Speculation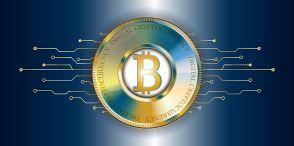 Not surprisingly, Yellen was asked about Bitcoin and said that it is "not a stable source of value" and is "a highly speculative asset." Yellen elaborated that "Bitcoin at this time plays a very small role in the payment system" and added that "it does not constitute legal tender." Translated from Fedspeak, that means that the Fed will not be allowing any U.S. banks to accept any Bitcoin deposits.
Specifically, Yellen said, "The Fed doesn't really play any regulatory role with respect to Bitcoin, other than assuring that banking organizations that we do supervise are attentive, that they are appropriately managing any interactions they have with participants in that market, and appropriately monitoring anti-money laundering, bank secrecy act responsibilities that they have." Again, translated from Fedspeak, the Fed assumes that criminals are utilizing Bitcoin to avoid tax authorities – a not-so-veiled warning.
Finally, the most amusing Bitcoin news last week was on Wednesday, when CNBC reported that Bitcoin "hits" are now exceeding Kardashian hits on Google. Personally, I have some clients now asking me to buy Bitcoin for their managed accounts and I have to explain that I am not licensed to buy unregistered securities and currencies. The fact that Bitcoin futures are coming will be the easiest way to jump on the Bitcoin bandwagon, but since I am not licensed for futures trading, I will not be able to add Bitcoin to any client accounts. I predict that the SEC will not allow ETFs to invest in Bitcoin, so a regulatory showdown is likely coming. In the meantime, if you want to ride the Bitcoin boom, stocks that could benefit from Bitcoin and other cryptocurrencies transactions are NVIDIA (NASDAQ:NVDA) and PayPal (NASDAQ:PYPL). (Please note: Louie Navellier does not hold a position in NVDA and PYPL in mutual funds. Navellier & Associates does currently own a position in NVDA and PYPL for client portfolios).
Disclosure: *Navellier may hold securities in one or more investment strategies offered to its clients.
Disclaimer: Please click here for important disclosures located in the "About" section of the Navellier & Associates profile that accompany this article.