By Neuberger Berman Fixed Income Investment Strategy Committee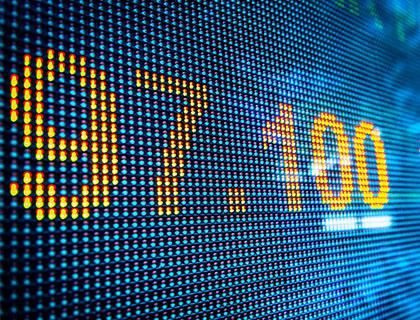 With central bank policy normalization expected to push yields on government bonds slowly higher, we remain biased against rates markets in most developed economies. TIPS, however, look attractive given our expectations that inflation pressures will return in 2018. Also expected to return in 2018 as financial conditions progressively tighten is long-absent market volatility; while credit is vulnerable to an uptick in volatility, the persistence of the cycle leads us to remain modestly constructive on U.S. investment grade credit, though we are neutral across high yield markets. We also are positive on many securitized asset classes, including ABS, where we increased our outlook in light of continuing improvements in consumer balance sheets. Though inflation and higher rates pose risks, emerging market sovereigns - in both hard and local currencies - remain attractive relative to their developed market counterparts. We see value in such major currencies as the British pound and Japanese yen, and also recently upgraded our outlook for the Norwegian krone.
More detail on individual sectors is provided in the table and text that follow.
Global Rates and Inflation
We expect Fed rate increases to continue at a pace similar to that of 2017, with two or three rate hikes in the offing for 2018; we think two is more likely, however, as financial conditions grow progressively tighter over the course of the year. Yields on longer-dated U.S. Treasuries should remain range-bound, with the 10-year capped at 3%, as competing influences prevent a breakout in either direction. Factors exerting downward pressure on rates include income starvation from overseas investors, aging demographics in the U.S. and other developed markets, underfunded pensions with improving funding ratios, disappointing inflation trends, and efforts to hedge the rising risks of an equity market correction. On the other side of the ledger, factors suggesting higher yields include the maturing U.S. business cycle, the strengthening global economy, tax and regulatory reform, quantitative tightening and an increased supply of Treasuries as the U.S. government steps up its borrowing. We expect the yield curve to flatten further in 2018 before ultimately steepening due in part to this surplus of available bonds.
Balance sheet reduction globally will accelerate over time - year-over-year growth of G-4 balance sheets is slated to turn negative mid-2018contributing to more volatility across asset classes, starting with credit and equities. While this change in trend will be more evident during the second half of the year, secular widening could start earlier. Dispersion in credit already has begun and should pick up pace as 2018 unfolds. Given rich valuations in spreads and equity prices, investors are likely to be unforgiving about misses on corporate earnings, exacerbating volatility over time.
Headline CPI in the U.S. should move toward 2.5% (from the current level of 2.0%) by the end of 2018, which will put steepening pressure on the curve given the low inflation expectations priced in the market. Under such pressures - combined with a closing of the output gap, an unemployment rate below the non-accelerating inflation rate of unemployment (NAIRU aka "full employment") and global synchronized growth - TIPS look attractive, and we would add to positions on any weakness.
The path of inflation will determine the end of the business cycle, which has been chugging along since 2009. An unanticipated pickup in inflation likely would force all central banks to begin or accelerate their rate hikes, bringing the current economic expansion to an end. We think recession becomes a viable possibility in 2019 or 2020.
Credit
U.S. investment grade credit spreads are tight, but we wouldn't characterize them as rich given the improved economic environment, upbeat outlook for 2018 earnings growth and low default rates. The investment grade credit market remains focused on the normalization of central bank policies worldwide. While a rising interest rate environment traditionally has been supportive of credit spreads, declining liquidity - due to higher policy rates, reduced asset purchases and the runoff of balance sheet holdings - could increase long-dormant spread volatility. While our expectation of moderate increases in rates and volatility would be supportive of credit spreads, rapidly rising rates could signal increased inflation expectations and would hurt spreads. That said, the key risk to credit spreads is the potential end of the economic cycle, which we consider unlikely in 2018 given the synchronized global growth currently in place and benign inflation readings.
Changes to U.S. tax policy would have a significant long-term impact on the credit market. Lower corporate tax rates and the repatriation of corporate cash should incentivize corporations to reduce outstanding debt and leverage over time. The enacting of policy changes likely would result in positive fundamental trends for U.S. corporations, which would be accompanied by continued improvements in the technical backdrop due to decreased supply.
The ECB's bond-buying - it has purchased more than €115 billion in corporate debt since March 2016 - has distorted European investment grade credit, resulting in rich valuations. We think European credits may be susceptible to volatility in 2018 as the ECB halves its volume of asset purchases each month. We are relatively defensive on European credit at current spread levels; instead, we prefer corporate hybrids as a way to gain exposure to the market, as their yield advantage due to subordination and structure still provide attractive valuations compared to senior debt.
Securitized Assets
While spreads are tight in the agency MBS market, we expect any near-term widening will be contained by the Fed's gradual approach to reducing its asset purchases. The Fed has let $4 billion of agency MBS run off each month beginning in October, and it plans to slowly increase this level to $20 billion over the next five quarters. Also supportive of spreads is the current low refinance-ability of today's mortgage market. Spread widening should occur in the latter half of 2018, however, as the Fed reinvestments in agency MBS are expected to end by then, assuming there's no spike in mortgage prepayments.
We recently increased our exposure to CMBS when spreads widened due to an uptick in supply. We believe spreads going forward largely will be driven on a relative-value basis against such competing assets as investment grade credit. We find CMBS attractive in part due to its low exposure to the idiosyncratic risk faced by other asset classes.
Demand for ABS has remained strong. These high-quality short-duration assets linked to Libor offer attractive spreads to Treasuries relative to other short-duration assets and should be supported going forward by strengthening consumer balance sheets.
Although non-agency RMBS spreads have tightened significantly this year, the asset class is supported by both strong technicals and strong fundamentals. Relative value in the space has shifted from the legacy distressed market to the credit-risk transfer (CRT) market. Robust underlying housing fundamentals have helped propel a large portion of the legacy distressed market from non-investment grade to investment grade.
High Yield and Leveraged Loans
We believe non-investment grade defaults will remain below historical averages in 2018 as improving economic growth in the U.S. buoys issuer fundamentals. The market's performance may be susceptible to a variety of factors, however, including uncertainty around trade policy, the shifting regulatory environment, and potential changes to leveraged-lending guidelines and their enforcement; meanwhile, technology-driven disruption remains a key risk to certain industries. The credit quality of the high yield market remains stable; revenue and EBITDA growth have improved as leverage has plateaued, and refinancing activity has significantly reduced the amount of bonds maturing in the near term. New issuance mostly has been focused on refinancings, though certain sectors have seen an uptick in more aggressive issuance. Market technicals continue to be supportive, however, as increased supply has been met by solid demand, particularly from non-U.S. investors. While volatility has failed to emerge in the non-investment grade space, as it has in most risk markets, the potential remains for a spike in volatility over the balance of this year and into next, triggered by uncertainties about future fiscal and monetary policy, signs of waning global economic growth and persistent geopolitical conflicts.
With the magnitude of Libor increases lagging the spread compression in new issues that has resulted from refinancings in a high-demand environment, senior loan performance in 2017 has come in at the low end of our expectations. The loan market, however, appears to be compensating investors for default risk, and the asset class continues to provide low-volatility, low-risk access to the non-investment grade space.
We expect European high yield issues to deliver stable, coupon-driven returns in what should be an increasingly volatile global environment. The European high yield market's credit quality remains robust, with an average rating of BB-, reasonable leverage on new issues and default rates tracking near historical lows under 1% thanks in part to limited exposure to energy credit. All in all, we expect the demand for European high yield paper to remain strong in 2018.
Emerging Markets Debt
In 2017 global activity surprised on the upside as inflation slowed, creating a "Goldilocks" environment for emerging markets debt and leading to strong inflows. This simultaneous global growth recovery provides a strong foundation for continued positive momentum in 2018. Reflation and an upward bias on global bond yields can pose a risk to the performance of EMD assets; however, the consolidation of the cyclical improvement in a large majority of emerging economies along with ongoing reforms in key emerging markets are likely to provide a buffer against potential external headwinds.
Hard-currency sovereigns continue to be supported by strong basic balances and low external debt levels. Issuance in hard currency has been trending higher and may create some technical headwinds, although in itself it is also a reflection of higher investor demand. Further, both gross and net issuance in 2018 are expected to be lower than in 2017. In our view, current sovereign spreads are close to fair value in absolute terms, but remain attractive relative to similar-rated developed market bonds. Valuations in EM corporates are tight in aggregate, but marked sectoral and regional differences in the space provide alpha opportunities. Corporate balance-sheet quality in general has improved thanks to rapid cost-cutting and proactive liability management, alleviating concerns about looming refinancing risks, while the rating downgrade trend is finally bottoming out.
Local bond yields are vulnerable to upside surprises on global growth and inflation, as well as shrinking output gaps in many emerging economies. We are consequently more cautious overall on local duration, but maintain an overweight bias to high yielders offset by underweighting low-yielding, core-like markets. Emerging currency fundamentals have also recovered with better economic prospects and stronger exports, improving current account balances. Coupled with attractive valuations, an overweight position in EM FX is justified in our view.
Municipal Bonds
Tax reform currently working its way through Washington may limit the future issuance of municipal bonds. In response, issuers are rushing to borrow before 2017 ends, which we expect will result in unprecedented levels of issuance in December and a cheapening of the market as it attempts to absorb this surge in supply. However, munis are poised for strong relative performance in the first half of 2018 as a lack of supply, high individual tax rates and cheaper year-end valuations drive performance. With refunding activity in decline, muni supply already was expected to contract in 2018 even before the recent tax proposals came to light. Absent a sharp rise in Treasury rates, fund flows should continue to be supportive of the muni bond market. High-yield munis, meanwhile, could also benefit from tax reform-related issuance constraints, even as we move into the latter stages of the credit cycle.
Despite the broad-based performance benefits expected from the limited supply of bonds in 2018, security selection remains key. Tough budgetary decisions and legacy costs relating to pensions and other post-employment benefits will continue to challenge some issuers; Illinois, for example, faces a potentially tough budgetary season next year and sits only one notch above junk.
Currency
U.S. dollar: Given its burgeoning growth momentum and lead in the cycle relative to other major economies, the U.S. is a reasonable candidate to become the first to generate inflationary pressures. With the Fed hiking rates and winding down its balance sheet, we expect the U.S. dollar to reverse its recent losses before consolidating at higher levels.
Euro: The European economy is recovering and political concerns appear to have dissipated for now, as reflected in the significant appreciation of the euro over the past year both against the U.S. dollar and on a trade-weighted basis. Looking ahead, we see a significant dislocation between the growth and inflation outlook implied by the currency and that implied by European sovereign bond yields, which may be explained by evidence suggesting part of the euro's strong appreciation has been driven by un-hedged foreign equity flows into the region. Continued positive economic data likely would drive yields higher from depressed levels, which should create an environment ripe for euro consolidation. We expect the euro to remain in a range of 1.15 to 1.25 against the U.S. dollar over the next year; a breakout from the top of this range would require the emergence of above-expectation inflation in the euro zone.
Yen: The yen remains deeply undervalued from a long-term fundamental perspective despite Japan being in the midst of its longest period of sustained positive economic growth in more than 10 years. Should economic stability persist along with labor-market dynamics supporting female participation and governmental pressure for wage growth, the inflation outlook in Japan should improve and pull the currency toward a level better aligned with its long-term fair value.
Pound: The British pound has depreciated significantly since the Brexit referendum and now appears deeply undervalued. However, the currency remains sensitive to political headlines, which we believe will continue into 2018. Therefore, we favor a more tactical approach to the pound, buying on dips.
Swiss franc: At the other end of the spectrum from the yen and pound, the Swiss franc is one of the most expensive major currencies in the world. If the risk premia embedded in European assets to compensate for fears of a euro zone breakup remain suppressed over the next year, we would expect the capital flows into Switzerland during the euro zone debt crises to continue to reverse. This would push the franc lower to a level more in line with the Switzerland's economic outlook, which is marked by low inflation and sluggish growth.
Norwegian krone/Swedish krona: With economic growth in Norway and Sweden robust, their currencies appear undervalued from a long-term fundamental perspective. Central banks in both countries remain highly accommodative; in fact, despite having the highest five-year cumulative real GDP growth of any major country, Sweden's key policy rate remains negative. With growth strong and inflation approaching target levels, however, we believe the central banks soon will begin to acknowledge the optimistic outlook and encourage currency appreciation toward fair value.

This material is provided for informational purposes only and nothing herein constitutes investment, legal, accounting or tax advice, or a recommendation to buy, sell or hold a security. Information is obtained from sources deemed reliable, but there is no representation or warranty as to its accuracy, completeness or reliability. All information is current as of the date of this material and is subject to change without notice. Any views or opinions expressed may not reflect those of the firm as a whole. Neuberger Berman products and services may not be available in all jurisdictions or to all client types. Investing entails risks, including possible loss of principal. Investments in hedge funds and private equity are speculative and involve a higher degree of risk than more traditional investments. Investments in hedge funds and private equity are intended for sophisticated investors only. Diversification does not guarantee profit or protect against loss in declining markets. Indexes are unmanaged and are not available for direct investment. Past performance is no guarantee of future results.
This material may include estimates, outlooks, projections and other "forward-looking statements." Due to a variety of factors, actual events or market behavior may differ significantly from any views expressed. Investing entails risks, including possible loss of principal. Investments in hedge funds and private equity are speculative and involve a higher degree of risk than more traditional investments. Investments in hedge funds and private equity are intended for sophisticated investors only. Indexes are unmanaged and are not available for direct investment. Past performance is no guarantee of future results.
The views expressed herein are those of the Neuberger Berman Fixed Income Investment Strategy Committee. Their views do not constitute a prediction or projection of future events or future market behavior. This material may include estimates, outlooks, projections and other "forward-looking statements." Due to a variety of factors, actual events or market behavior may differ significantly from any views expressed.
This material is being issued on a limited basis through various global subsidiaries and affiliates of Neuberger Berman Group LLC. Please visit www.nb.com/disclosure-global-communications for the specific entities and jurisdictional limitations and restrictions.
The "Neuberger Berman" name and logo are registered service marks of Neuberger Berman Group LLC.
© 2009-2017 Neuberger Berman Group LLC. | All rights reserved