This is the fourth episode of a series that I have started called "Off the Cuff," where I get in front of the camera and talk for about 10 minutes each episode. It's low-tech, I know - but it's "authen-tech." I like that. I'll do my best to incorporate feedback and questions going forward, so stay tuned. We have a number of the videos already filmed (we're up to 10). We're revving the engines first, and I hope to get into the questions by episode 6.
In this episode, I talk about the new stock market theorem, which I think may change everything you believe and should rewrite many textbooks (I have included the theorem in an image below). I use the game of poker as an example about how active management isn't a guaranteed loser, and I think poker is a good example because of the concept of the "rake." I also talk about the concept of "inertia," and explain how investing becomes a game if readers truly think there are value and growth stocks.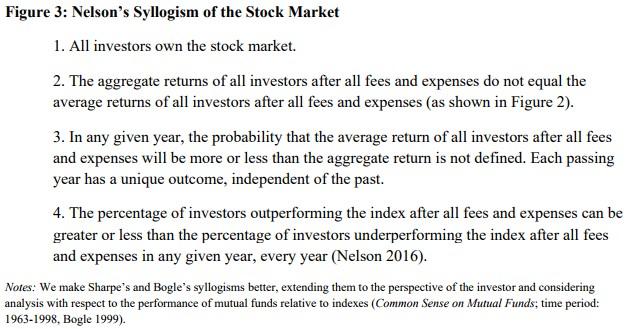 Source: Value and Momentum Within Stocks, Too
Give these videos and the discussions time to get warmed up. They're not made to be fancy. I don't like bells and whistles. They're made to be conversational. I hope you enjoy this fourth episode and those that follow. Let me know what you think. Don't forget to comment. Thanks!
Disclaimer: This video and any content within are for information purposes only and should not be considered a solicitation to buy or sell any security. Valuentum and Brian Nelson are not responsible for any errors or omissions or for results obtained from the use of this video or any content and accept no liability for how readers may choose to utilize the content. Assumptions, opinions, and estimates are based on our judgment as of the date of the article and are subject to change without notice. There is substantial risk of loss associated with investing in any financial instrument. Valuentum Securities is a financial publisher.
Disclosure: I/we have no positions in any stocks mentioned, and no plans to initiate any positions within the next 72 hours. I wrote this article myself, and it expresses my own opinions. I am not receiving compensation for it. I have no business relationship with any company whose stock is mentioned in this article.