With 2017 almost gone, it is time to look at potential outperformers for 2018. This is the first time that I disclose my entire portfolio. However, I think that it is a good idea because I believe it will serve two purposes:
In twelve months, I can look back and assess my decisions and learn from my mistakes, and
I think that you gain credibility when you are completely transparent.
I will explain my investor characteristics and policies.
Investor Characteristics
Let me tell you about me and my circumstances. I was born in Parral, Chihuahua, Mexico. I stayed there until I graduated from high school. My high school is named Centro de Bachillerato Technologico Industrial y de Servicios #228. I graduated with a chemistry lab technician degree. Then I moved to El Paso, Texas, where I studied at the University of Texas at El Paso. I graduated with a B.S. in Chemistry and a Ph.D. in Chemistry degrees. Today, I am 31 years old working as a chemistry teacher at the International School of Boston while doing a part-time MBA at Boston University and taking the CFA exams. I am on track to receiving my MBA degree in May 2018 with high honors, and I will be presenting my CFA Level 2 exam in June 2018. Since I am relatively young, I am in the accumulation phase. Moreover, my risk tolerance is high because I will not use the resources from my investment account to make a payment anytime soon.
Regarding my personality, I consider myself methodical and spontaneous. I have always followed the rules, but I am not afraid to bend them, within the legal framework, slightly to accomplish a task.
Regarding goals, I do not have a specific investment goal. My dream is to retire when I am 50 years old and live in Mexico or the U.S. somewhere close to the border. The beauty of living in Mexico is that you can have a nice life with $1,500 per month including rent.
My source of wealth is exclusively from wages. Since I began working, my income has been steady. I have been able to pay down my credit cards, invest in a Roth IRA, and invest in my 401k. I follow the saying "spend less, save more, invest the rest." I have never bought a Starbucks coffee because I will never pay $4 for something that costs $0.50. In brief, I share Kevin O'Leary's spending philosophy.
Investor Policies
I do not have a return percentage that I want to achieve in 2018. I want to outperform the market on a risk-adjusted basis. One of the metrics to determine if I reached my goal is the CAPM. My risk tolerance is high because I will not need cash anytime soon. Lastly, my investment constraints are not many.
Invest in companies with a minimum market capitalization of $150 million.
The share price must be above $5.00 at the time of purchase.
The minimum mean daily volume is 100,000 shares.
Invest in companies regardless of whether they pay a dividend.
No position must be more than 10% of the portfolio value.
Dividends will be reinvested (DRIP)
Note: All of the positions are equally-weighted.
That being said, here are my portfolio holdings as of the end of December 2017.
TD Ameritrade (AMTD)
I believe that retail investors are finally putting away the fear caused by the financial crisis in 2008 and 2009. Call me crazy, but I think that retail investors, for the most part, have not participated in the longest bull market. Somehow, I do not feel enthusiasm or optimism about the stock market when I talk to people. Therefore, I believe that the bull market is barely starting. I expect TD Ameritrade's revenue to continue increasing in coming years. According to the latest earnings report, revenue grew 17.77% YOY. Moreover, the company pays a safe 1.63% dividend. Since 2010, the AMTD's dividend payment has increased 22.75% (CAGR basis). I expect these trends to remain intact.
A10 Networks (ATEN)
ATEN has received no coverage in Seeking Alpha. However, I believe that this company will provide substantial returns to investors. ATEN is in the recovery phase because, according to the latest earnings report, revenue grew 11.53% YOY. Moreover, the EBITDA has been steadily increasing since mid-2015, and it seems that EBITDA will finally turn positive in 2018. This is remarkable given that EBITDA has been negative since the company's IPO in 2014.
BB&T Corp (BBT)
I believe that BBT and other financial institutions will continue to benefit from increasing interest rates. So far, the Fed has hinted at three rate hikes in 2018. BBT offers investors $1.32 per share representing a 2.65% dividend. Currently, the dividend is slightly higher than the 10-year U.S. Treasury bond. Moreover, the dividend payout ratio is only 49%. Therefore, you can argue that the dividend is safe, and there is potential for a dividend hike in 2018. Over the past two years, management has increased dividends each year. Thus, I expect a dividend hike around 10% to 12% based on historical events.
BHP Billiton Ltd. (BHP)
I love BHP because it offers a 3.90% annualized dividend, and the next dividend payment will be in March. I feel confident about the relatively high dividend because BHP has a dividend payout ratio of 49.5%. Therefore, the company still has plenty of income to finance new projects. On a separate note, BHP has been reducing its long-term debt from $32.48 billion in December 2015 to $29.23 billion in June 2017, representing an impressive 10% reduction.
Cameco Corp. (CCJ)
CCJ has negative revenue growth YOY according to the latest earnings report resulting in a substantial loss. Moreover, the company's interest expense represents 22% of the gross profit. Nonetheless, I think that Cameco Corp. has a good opportunity to outperform the market in the next decade. Currently, the electricity generated by coal combustion represents 30% of the total electricity produced in the United States. However, I think that electricity will be generated primarily from natural gas and nuclear power plants within ten years. Moreover, there are 60 nuclear units under construction worldwide totaling 59.9 GWe, with China building 20 units. Therefore, I think that Cameco has a fair opportunity for profit as the market increases.
Delta Air Lines (DAL)
I like DAL because the company has posted positive growth in ASM (available seat miles) and RPM (revenue per mile) for the last two quarters on a Y/Y basis. Also, the load factor has been the highest in the last five years, and the trend still points upward. Moreover, I am excited about DAL because it pays a 2.17% dividend with a payout ratio of 18.33%. There is ample opportunity for sustained dividend hikes.
Diamond Offshore Drilling, Inc. (DO)
DO does not offer a dividend. However, I think that it is an attractive stock because I believe that crude oil prices will continue to rise. I like that DO is mindful of its sizable long-term debt, and it has taken measurements to repay it slowly but steadily despite persistent low crude oil prices. Additionally, the company posted, for the first time since 2014, positive quarterly revenue growth on a YOY basis. As crude oil prices continue to appreciate, DO's price per share should go higher.
DSW Inc. (DSW)
The retail sector was battered over the last year. However, there seems to be a general recovery in the industry. I believe that as consumer confidence remains high, retailers have the potential to bring considerable profits to investors. I like DSW because it offers a generous 3.73% dividend with a payout ratio of 74.15%. Even though the payout ratio is high, I am not concerned because I think that DSW does not have many investment opportunities. Therefore, I am fine with receiving a steady income. Moreover, the fact that the company continues to steadily open stores despite intense competition from e-commerce suggests that the management is optimistic about the future.
Fairmount Santrol Holdings (FMSA)
FMSA has improved significantly over the last twelve months. For instance, the gross margin for the last twelve months (LTM) was 29.4%, up from 14.1% in 2016. Moreover, revenue for 3Q17 doubled compared to 3Q16. Lastly, EBITDA has been increasing steadily since mid-2016. In brief, I think that FMSA is a hidden gem.
KBR Inc. (KBR)
The main driver of KBR's price per share will also be the oil industry. KBR provides engineering and construction services for oil and gas, refining, petrochemicals, and chemicals customers. Therefore, increasing crude oil prices will benefit KBR. In the last quarter, KBR posted the best quarterly ROE in five years.
Allscripts-Misys Healthcare (MDRX)
I think that the healthcare industry will continue to grow despite the fact it is not mandated to have health insurance in the U.S. according to the new tax code. In 3Q17, MDRX posted a stunning 14.5% revenue increase YOY. However, the net loss widened from $10.1 million to $28.59 million mainly due to a substantial increase in SG&A. Nonetheless, I am confident that MDRX will reduce SG&A expenses and return to profitability.
Movado Group (MOV)
This story is similar to DSW in the sense that I feel that the retail sector is recovering, and I think that MOV will emerge as a leader in the industry. I like MOV because its international sales are increasing as I mentioned before, and MOV offers a 1.63% distribution on a 50% payout ratio. Therefore, I feel confident in the dividend safety, and I think that there is room for a dividend hike in 2018. One aspect that I am watching closely is the return-on-equity ratio which is slightly below its 5-year average.
RedMed (RMD)
This company is another strong player in the healthcare field. The share price rose 38% in 2017, but I think there is still room for more. The company pays a 1.64% dividend on a 54% dividend ratio. Therefore, the company still captures enough income to finance its projects. Also, RMD's quarterly revenue has increased YOY for the past five years. Lastly, RMD reduced its long-term debt by 10% over the last six months to $1.02 billion. I am very confident in RMD's future.
Silica Holdings (SLCA)
SLCA's roller coaster is on the buy side. In 2016, the price per share soared from $15.00 to $57.00. Since then, it has lost nearly 50% of its value. Nonetheless, I think that SLCA presents itself as an attractive investment because the quarterly revenue growth jumped by 150% YOY. Moreover, EBITDA (TTM basis) has been increasing since 3Q2016. Lastly, SLCA offers a tiny dividend, yet safe, of 0.80% on a payout ratio of 30%.
Tower International (TOWR)
What I like the most about TOWR is its 1.50% dividend on a 13% payout ratio. Therefore, there is ample room for a dividend hike in 2018. A threat to TOWR's business model is the decline in vehicle manufacturing. Thus, I am monitoring U.S. vehicle sales every month.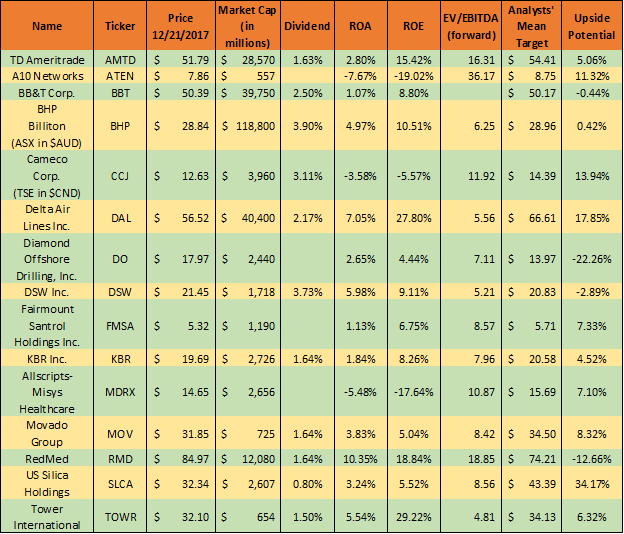 Figure 1. Source: Robinson Roacho. Data obtained from YCharts, FactSet, and CapitalIQ.
Summary
I feel confident in this portfolio because it is exposed to the financial services, industrials, automotive, airlines, retail, healthcare, software, and construction industries. I expect the bull market to continue for at least a couple more years, and I hope that my portfolio outperforms the market. I will check at the end of every month, and I will make the necessary adjustments. If I see big winners or big losers, I will consider selling the positions, writing covered calls, or buying protective puts. I will keep you posted.
Disclosure: I am/we are long AMTD, ATEN, BBT, BHP, CCJ, DAL, DO, DSW, FMSA, KBR, MDRX, MOV, RMD, SLCA, TOWR. I wrote this article myself, and it expresses my own opinions. I am not receiving compensation for it (other than from Seeking Alpha). I have no business relationship with any company whose stock is mentioned in this article.