Sam Stovall is chief investment strategist at CFRA, an independent equity research firm. Previously, he was a U.S. equity strategist at S&P Global.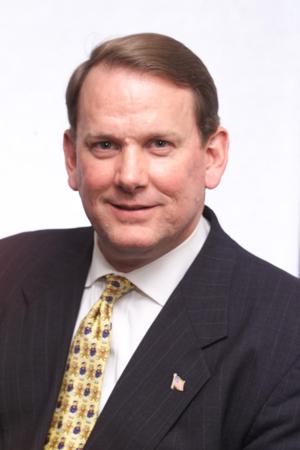 Harlan Levy: Looking at 2018, where do you think the stock market is heading as the longest bull market since World War II?
Sam Stovall: We're about eight months away from setting the record for the longest bull market since 1945, but since we don't see a recession on the horizon, we think there's a good chance that this bull market will become the longest.
That said, I think that the S&P 500 price performance in the coming year will end up downshifting from what we experienced in 2017, meaning that I believe the S&P will post a mid-single-digit price advance compared with the 20 percent gain seen in 2017.
That's because investors have already discounted the improvement to environment growth and corporate earnings as a result of the Trump tax cut.
H.L.: So you think the tax cut won't end up creating a massive deficit that won't be offset by growth?
S.S.: We know that the tax cuts will be adding to U.S. debt and deficits. What we don't know is how much growth will be stimulated, and as a result, how much in tax revenues will help to bring down future debt.
At the same time, stock investors are like nighttime drivers who only use their low beams. They look out six to 12 months not five to 10 years. As a result, rising debt levels are a backburner issue of concern but nothing likely to be addressed in the not-so-immediate future.
H.L.: Do you expect a sell-off soon, and if so, how big?
S.S.: The S&P 500 has gone 23 months without a decline of 5 percent or more versus the more normal separation between 5+ percent declines, meaning that normally we have 6 months that separate them, not 23 months.
As singer Brooke Benton once sang, "It's just a matter of time."
But I don't think this decline will become a new bear market, because my traditional indicators of housing starts, consumer sentiment, and the 10-year versus 1-year yield curve are not pointing to recession.
Normally, we have a 25 percent year-over-year decline in housing starts and a 9 percent decline in consumer sentiment combined with an 80 basis-point inversion of the yield curve prior to slipping into recession. So right now the indicators are implying that whatever decline we get will be one worth buying into rather than running from.
H.L.: So what do you recommend that investors do: Get back into cash and wait?
S.S.: Don't chase this market, but use 2017 as a good example of how challenging it is to try to time the market.
H.L.: Do you think the stock market is fairly valued?
S.S.: Looking at inflation and P/E ratios, the S&P 500 is overvalued on a historical basis but not grossly overvalued.
Since 1948, whenever the inflation rate has been in the bottom two quintiles, as we are today, the P/E ratio on trailing 12-month GAAP earnings has been between 24 and 25 times, which is essentially where we are now.
H.L.: What do you see as healthy stock sectors?
S.S.: We currently have overweight recommendations on financials, industrials, materials, and healthcare.
Our belief is that an improvement of overall global economic activity, combined with the desire by the administration to increase infrastructure spending, should help the industrials and materials.
As for healthcare, we see the plethora of new-entity approvals benefiting a group that has been a laggard of late.
H.L.: What are your lagging sectors?
S.S.: Heading in to the new year, we're still recommending that investors underweight the consumer staples and telecom sectors, since we are in what I call the "cyclical fix," or the six months of the year in which investors favor the more cyclical sectors of the market.
That said, investors should be alerted to a seasonal phenomenon that could become challenging for investors starting with the traditional "sell in May" period. One reason is because the second and third quarters of the mid-term election years have been the worst performing of all within the 16-quarter presidential cycle and also the only two quarters to post back-to-back declines on average.
And all of this has to do with uncertainty surrounding the possibility that the party in power loses some of its grip on Washington.
H.L.: What do you expect interest rates to do in 2018, and how may that affect stocks and bonds?
S.S.: We still think the Federal Reserve will raise rates three times in 2018, but we don't see that throwing the market for a loop. I like to say a boxer is rarely felled by the punch he… or she… expects. Since the Fed has been telling us to expect higher rates for years, I doubt anybody would be surprised. Plus, the Fed Funds rate has traditionally been 1.3 percentage points above the year-on-year change in core CPI.
In other words, if times were normal, the Fed Funds rate should be closer to 3 percent than the 1.25 percent where we currently are.
So the Fed could raise rates two more times and we would be just getting back to a net-neutral real-rate - that is, interest rates minus inflation - versus the current net-negative real-rate environment, meaning that interest rates are still below inflation and therefore economically stimulative.
H.L.: How do you rate the U.S economy?
S.S.: I think it rates quite highly. In 2017, Real GDP growth is expected to have risen by 2.3 percent. Prior to the tax cut being signed into law, 2018 growth was projected at 2.8 percent, but it is now expected to rise by 3.1 percent, with increases to estimates for consumer spending as well as capital expenditures.
H.L.: How would you sum up your outlook for investors?
S.S.: History advises us to expect more for less in 2018.
By that I mean more volatility for less return.
In 2017, three things occurred to the S&P 500:
One, we had 62 new highs versus an average of 29 during those years in which we had at least one new high since World War II.
Second, we posted only eight days in which the market closed higher or lower by 1 percent, versus an average of 50 since World War II.
Third, we experienced an above-average dispersion or difference between the best and worst performing sectors within the S&P 500.
Using history as a guide, for it's never gospel, we are advised to expect a price change that is about half the normal in the subsequent year as well as experiencing a return to an average level of volatility.
Therefore, 2018 will likely be a good year, not a great year and one that will require intestinal fortitude.
Disclosure: I/we have no positions in any stocks mentioned, and no plans to initiate any positions within the next 72 hours.
I wrote this article myself, and it expresses my own opinions. I am not receiving compensation for it (other than from Seeking Alpha). I have no business relationship with any company whose stock is mentioned in this article.