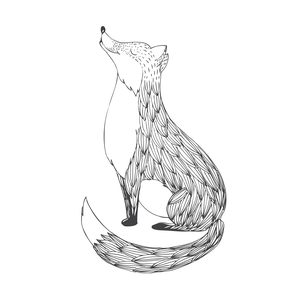 Since living the good life for a while after starting my early retirement/sabbatical last year, tax planning for 2018 is becoming more important and more fun at the same time. It is important to figure out the tax cost in my budget and also to find the correct amount for estimated payments. The fun part may sound strange, but since I do not have employment income, I feel much more in control about the amount of money that my investments generate.
I can generate more or less depending on how much of my portfolio is allocated to higher income-producing assets vs. S&P or midcap index funds for the growth allocation. I am a firm believer in living off the income that my portfolio generates. I know the total return investors out there will scoff at that, but this is what it takes for peace of mind for me. It is also a great motivational tool to control my expenses.
What Changed In 2018 For Capital Gains And Qualified Dividends?
After all the excitement, there is no change in the taxation on long-term capital gains and qualified dividends. Interest and short-term capital gains will be taxed as ordinary income using the new tax brackets. The three long-term capital gains tax brackets are no longer aligned with the ordinary income tax brackets, simply because there was no change in the capital gains brackets while the other tax brackets changed. Qualified Dividends follow the long-term capital gains tax brackets.
| | | | |
| --- | --- | --- | --- |
| Long-Term Capital Gains Rate | Single Taxpayers | Married Filing Jointly | Head of Household |
| 0% | Up to $38,600 | Up to $77,200 | Up to $51,700 |
| 15% | $38,600-$425,800 | $77,200-$479,000 | $51,700-$452,400 |
| 20% | Over $425,800 | Over $479,000 | Over $452,400 |
Source: Motley Fool, Job Cuts and Tax Act
How Can You Use This For Tax Planning?
Let's say your goal is to keep your expenses low enough to pay 0% for long-term capital gains and qualified dividends. To determine your maximum income for this, you can add the standard deduction (or your itemized deduction) to the upper limits:
| | | | |
| --- | --- | --- | --- |
| | Single Taxpayers | Married Filing Jointly | Head of Household |
| Standard Deduction | $12,000 | $24,000 | $18,000 |
| Max Income for 0% LT Cap Gains | $50,600 | $101,200 | $69,700 |
(Update 1/5/2018: This article has been updated to correct a tax calculation error.)
The 0% tax rate for qualified dividend income below the threshold. If you have ordinary income the lower tax rate will be applied to this first. In a theoretical example of a married tax payer who only receives income from qualified dividends, the tax bill would be 0 for an income up to $101,200. If the income consisted of both ordinary income and qualified dividends, the ordinary income could be $24,000 and the qualified dividends $77,200 to make the best use of tax efficiency. If your qualified dividends exceeded $77,200, the 15% tax rate would apply for the amount above $77,200 and below $479,000.
This has motivated me to create a spreadsheet for my anticipated dividend income, interest income, and potential capital gains. For solid individual dividend-paying companies, the forecasting is pretty easy. I just assume an across the board 7% dividend increase for both dividend ETFs and dividend-paying stocks. REIT income is not qualified but the overall income needs to stay below the threshold.
Capital gain distributions are harder to predict. This is the reason why I prefer ETF investing to the equivalent mutual funds. ETFs do not have the same level of unpredictable year-end capital gain distributions since they do not have the mutual fund company in the middle of the buying and selling process. This is a simplified explanation and you can certainly find more detailed articles on this topic.
My basic process for projecting my income follows the simplistic approach below:
| | |
| --- | --- |
| BDC/mREITs | Annual Distribution plus 2% |
| Equity | Annual Dividend Income plus 7% |
| Individual REITs | Annual Dividend Income plus 7% |
| Individual Preferreds | Annual Dividend Income |
| Closed-End Funds | Regular Distributions plus Estimate of Specials |
REIT income distributions should benefit from the new 20% deduction of income from pass-through entities. Any other income sources need to be added to the above to get an overall estimate. I will find out how well this worked at the end of the year.
Disclosure: I/we have no positions in any stocks mentioned, and no plans to initiate any positions within the next 72 hours.
I wrote this article myself, and it expresses my own opinions. I am not receiving compensation for it (other than from Seeking Alpha). I have no business relationship with any company whose stock is mentioned in this article.