The Gold/Silver ratio is a wonderful tool for timing entrance and exit points for speculating in precious metals. It tells us the number of ounces of silver someone must pay to get one ounce of gold. The ratio can measure long-term public sentiment towards investing in precious metals, with peaks of excitement lending themselves to a lower Gold/Silver ratio (where retail investors buy silver at the peak).
As a speculator, we can profit by taking a contrarian stance. Buying when prices are low and selling when prices are high enables us to profit. The Gold/Silver ratio has been flashing buy signals multiple times in the last year and I believe we may be living in the final moments before it is no longer an ideal time to open a position on the long side of the trade.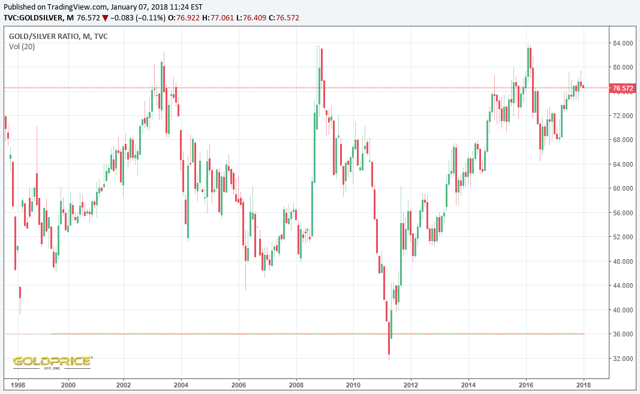 Taking a look back at history, we see the best times to buy into the precious metals complex (particularly silver) are when the ratio is above 75. Time to sell has been when the ratio went below 45.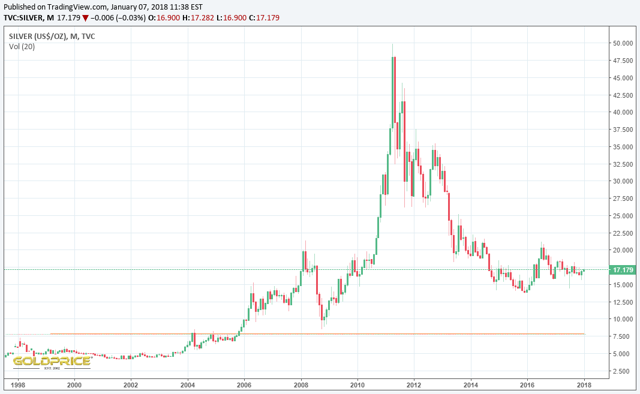 As we can see in the charts, the best time to buy would have been 2003, early 2009, early 2016, and over the last year as the ratio exceeded 75. The recent extreme (above 75) has been more similar to the 2003 entry point, as it has been gradual, rather than the price crash in silver that allowed the ratio to spike in 2009 and 2016.
The ratio above 75 has been curling lower recently and I believe a new uptrend in the precious metals complex is beginning. Silver will outperform gold over the duration of the upcoming precious metals mania with the ratio slowly declining towards its usual bottom around 40 (indicating maximum public interest in metals, with the least informed 'investors' preferring the more 'affordable' silver).
When the price of silver and gold are both appreciating significantly, the price of silver will increase at a quicker pace, this can be verified by simply looking at the historic price chart of the gold silver ratio. Gold has been appreciated over 20,000 years of human history and there are over $7 trillion worth of gold held above ground.
Silver, while thought of as a similar asset class as gold, has not been hoarded to the same extent (it tarnishes over time, making it not quite as suitable as a multi-century asset to hold). This means when people buy precious metals, it is much easier to influence the price of silver than gold. This allows for greater fluctuations in the price of silver and gives the silver speculator a greater opportunity for profit.
What has changed since the last article I wrote about silver? Nothing much has changed, however recent tax cuts have likely pulled inflation forward in time. Should investors buy gold instead? I think either gold or silver or investments in equities related to these metals will do great. The precious metals complex as a whole is very attractive, but I believe silver will provide greater rewards with less risk.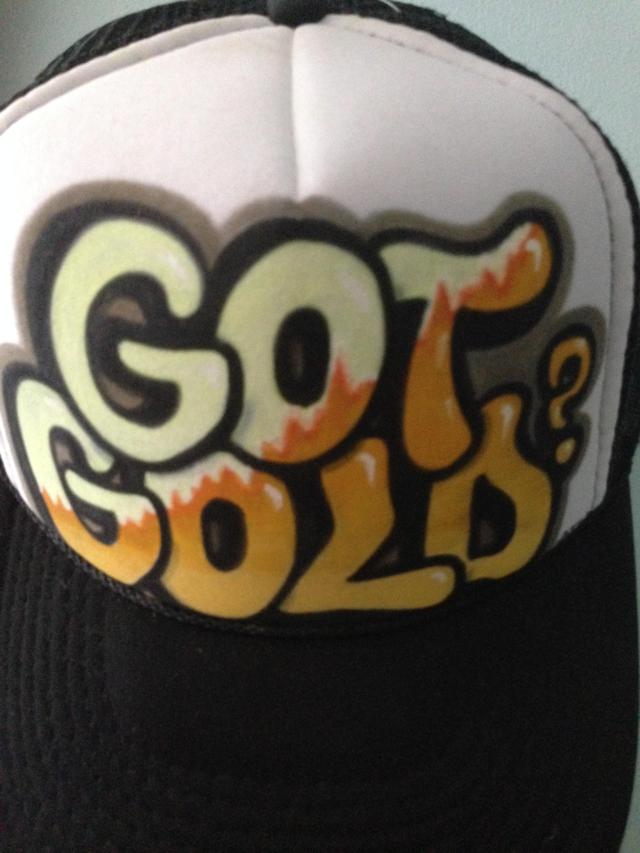 Disclosure: I am/we are long SILVER.
I wrote this article myself, and it expresses my own opinions. I am not receiving compensation for it (other than from Seeking Alpha). I have no business relationship with any company whose stock is mentioned in this article.
Additional disclosure: I own physical silver. I own silver stocks. I own physical gold. I own gold stocks.