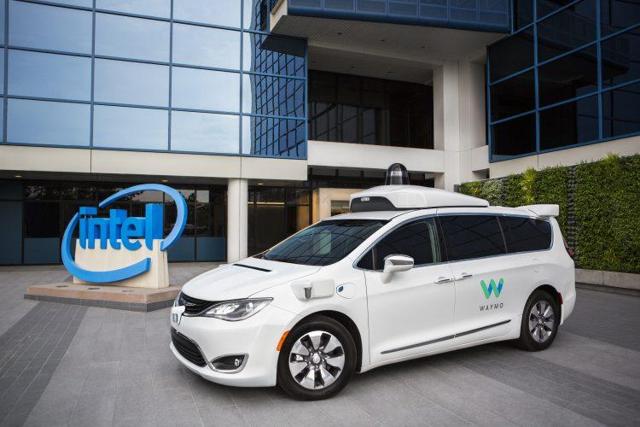 There's no doubt that BlackBerry (BB) has been going right for the longs. And as a result, it has been going wrong for the bears, on which contingent I belong. BlackBerry is also a position for me in my Idea Generator service (which is going well in spite of it, lest the BlackBerry fans pick up on that).
Generally speaking, the positions I take are based on a very simple philosophy which I once called "predicting the predictable". This logic goes as follows:
For longs, "cheap and predictable to fundamentally do the same or better".
For shorts, "expensive and predictable to fundamentally do worse".
This has led to many positions going right. Things like Vedanta (NYSE:VEDL), because it was cheap and zinc prices were predictable to become better. Or Mobile TeleSystems (NYSE:MBT), again because it was cheap, mobile telephony for the market leader is intrinsically advantageous, the Ruble was predictable to get better and the Russian economy would also bottom as crude bottomed. Or even retail, when several retailers had stable estimates and SSS (same-store sales) but the stocks crashed.
However, now and then things can also go wrong. When something does go wrong, the general thesis (and associated risks) might not be enough. In that case, one needs to understand the opposite thesis in great detail to see if the problem is structural and whether we need to abandon the position.
With BlackBerry, the bullish thesis has in great part migrated to it being the obvious, gigantic, unavoidable, "connected/self-driving car" OS supplier of the future, through QNX. This bullish thesis often pounds on several issues:
QNX's real time nature, which lowlifes like Linux struggle with.
The certifications (ISO 26262, ASIL-D) which QNX possesses and others less worthy (such as Linux) don't.
The magical hypervisor powers QNX has that others are doomed to lack, allowing it to feudally reign and rule as others run in isolated parcels of CPU power, under its command.
Given these proclamations, I proceeded to study the field hard to see if QNX was really this impending self-driving Godzilla shorts indeed had to fear. What I found led to this article.
Lots Of RTOS Competitors
QNX is a RTOS (Real Time Operating System). RTOSs are a dime a dozen. It couldn't be any other way, really. For instance, a current modern car already runs RTOSs in over 100 microcontrollers spread throughout. Wikipedia lists 186 RTOSs, one of which is QNX. There had to be many, as microcontrollers everywhere usually run one, and there are many different use cases.
QNX isn't the largest RTOS. VxWorks has a claim on that:
Powering billions of intelligent devices, VxWorks® is the world's most widely deployed realtime operating system (RTOS). Leading global innovators choose VxWorks to differentiate their platforms with best-of-breed capabilities, reduce development and certification costs, and accelerate time-to-market.
QNX is the clear leader in car infotainment, but the bullish thesis is not based on this leadership. Indeed, there are many indications that QNX is losing significant share in car infotainment and that it will continue to lose share because of the convergence between car infotainment and the smartphone ecosystem.
Within the car but ex-infotainment, there are many and varied competitors, including:
Wind River's VxWorks
Green Hill's INTEGRITY
Elektrobit's tresos AutoCore
Vector's MICROSAR OS SafeContext
Of note: most of these were already targeting the car ex-infotainment before BB's QNX thought to do so.
Lots Of Certified RTOS Competitors
I didn't highlight the above automotive RTOS competitors out of coincidence, either. All of them have the ISO 26262, ASIL-D certification. Many other competitors will have it as well, if for nothing else, out of need. Getting a certification is not a sustainable advantage to begin with. A certification is a deterministic set of rules you need to comply with, and once you comply with them you get it.
Indeed, for instance, when the "EMBEDDED PLATFORMS FOR COMPUTER VISION-BASED ADVANCED DRIVER ASSISTANCE SYSTEMS: A SURVEY" 2015 paper was published, it highlighted:
Ideally, the software for ADAS (Advanced Driver Assistance Systems) should be developed for its integration into AUTOSAR environment [30]. Some of RTOS that are certified for highest ISO 26262 ASIL tool qualification level D are: Green Hills Integrity, ElectroBit Tresos Auto-Core OS, and Microsar OS SafeContext from Vector [31].
The "other" category which followed didn't yet have the ASIL-D certification:
Other alternatives include solutions from QNX and Microsoft, and also Linux-based OS, such as Tizen IVI.
So, QNX was actually a bit late to the certification party. It got its ASIL-D certification on August 14, 2015. Not that it matters, but BB fans make it seem like QNX is ahead of the game. Reality is that it's something of a late starter, as we will also see again further down this article.
Lots Of Hypervisors
We can literally say that any car-oriented RTOS will have a hypervisor, to virtualize and isolate the different features of the car. It's literally a base feature, as one of the great promises for the future is to reduce the number of microcontrollers a car uses.
Right now, a high-end car can have north of 100-125 microcontrollers in it, with all the complexity and cost such induces. Each of those will have an OS/RTOS running on it. Software development will be more expensive and slower. OTA updates will be harder to implement. A myriad problems result.
In the future, it's expected that fewer, more powerful microcontrollers/CPUs will be used, with the base OS virtualizing the environments for each feature. Thus, a single CPU will theoretically be able to control the dash, the infotainment system, and perhaps even ADAS functions, battery management and God knows what else. Moreover, since the devices are virtualized, they will work in isolation, and you'll be able to have highly desirable Android running on the infotainment system, while something more reliable will be controlling ADAS (a feature often provided by the base car-oriented OS supplier).
But again, all of the competitors have hypervisors. And moreover, there is a thriving number of alternative hypervisors to boot. For instance, the ARM world has KVM or Xen Project. There are also a number of L4-based hypervisors/microhypervisors/microkernels, which also found their way into cars as well as countless other devices (for instance, the radios on Android devices tend to be controlled by them, as well as the security enclaves on iPhones).
The take here is that QNX has nothing new when it screams it has a hypervisor. Even worse, guess what, QNX launched its hypervisor 1.0 back in February 2015. VxWorks had one targeting the automotive market from February… 2012 (the main focus at that time was isolating the infotainment system from the dashboard).
Then There's The Actual Leader - Intel
We've already seen that there's massive competition in the RTOS and automotive-focused RTOS space. What we haven't seen is who is the actual leader in the automotive-focused RTOS space, ex-infotainment.
When it comes to the car ex-infotainment, the first branch requiring a lot of attention is the controlling of ADAS functions, on the way to proper self-driving (which will take more time).
So when did BB QNX wake up to the ADAS market? That would be Q2 2016, when it launched QNX for ADAS.
What about VxWorks? Wind River targeted the same features with the Automotive Profile for VxWorks on April 2015.
It's rather evident that time-wise, VxWorks has been ahead of QNX. The result is that while QNX was just announcing a partnership with DENSO for a future HMI (Human Machine Interface) to be used in products out in 2019, Honda was already announcing a new operating system as "the basis for future HMI integration in our products" as of early 2017. That operating system was developed with Wind River.
Now, here's the thing. Intel (NASDAQ:INTC) acquired Wind River back in 2009. So when we talk about Wind River or VxWorks, we're talking about Intel. Who else did Intel acquire? It also acquired Mobileye (OTCPK:MBBYF). What's the defining Mobileye characteristic? It is the ADAS market leader, with an estimated 60% of the market. I should also add that Wind River supports both Intel and non-Intel hardware, so there isn't some kind of "Intel-only" limitation. It also specializes in Linux and Android variants (to run on top of its RTOS).
As a result, what do you expect Mobileye to push as the better solution to work with its market-leading products? VxWorks or QNX? The answer is obvious.
It doesn't stop at ADAS, either. After ADAS comes self-driving. A great party was thrown when BlackBerry partnered with Baidu's (NASDAQ:BIDU) now open source Apollo project for self-driving. This project wasn't always open source, so it being open sourced already strikes us as disinvestment. However, when it comes to self-driving, there's little doubt who the leader is. That would be Google/Waymo (GOOG) (NASDAQ:GOOGL).
So who is partnering (and was partnering since inception) with Google/Waymo and providing most of the computing power within that car? That would be Intel. Although we know for a certainty that Google/Waymo runs Linux, it is not a certainty that it's working with VxWorks (which also specializes in Linux). That said, there might be some circumstantial evidence on top of the long-standing Intel partnership. Stuff like a North American Sales Executive for IoT Major Accounts commenting on Waymo's name change, for instance.
Putting it all together, it's easy to see who's the leader in this automotive race. It's Wind River, or, put another way, Intel. Because:
It's been courting the automotive market for longer.
It built the necessary features earlier.
It's already in products arriving at the market.
It's better positioned to serve ADAS since Intel also owns the largest ADAS technology supplier by far.
It's better positioned to serve the self-driving market, since Intel has partnered with Google/Waymo (the clear leader) since inception.
It's also the clear RTOS leader, as per VDC Research.
And finally, Wind River had as much as ~$360 million in revenues just as Intel bought it, back in 2009. It's certainly larger now. That's ~3x the yearly revenues claimed by QNX now, all the way back in 2009.
Given how QNX seemingly tries to replicate everything Intel/Wind River/VxWorks does in this space a couple of years after Intel does it (hypervisor, ADAS focus, etc.), we could clearly say Intel is a leader and BB is a distant follower.
Conclusion
The entire bullish thesis around BB QNX is flawed. QNX is late to the non-infotainment automotive game. Its certifications are not unique (and indeed, QNX was late there as well). There is a large number of competitors in the space. QNX is losing infotainment share (something we had already seen). The QNX hypervisor is not unique (and QNX was late there as well).
Ultimately, the leader in the space is Intel. Intel leads the RTOS space. It also has the largest ADAS market share by far (through the Mobileye acquisition). It was also early in addressing the non-infotainment automotive space and has actual products (cars) reaching the market now using its systems. It also partnered with Google/Waymo since inception, with Google/Waymo being the clear self-driving market leader.
It's not even funny just how far off reality the whole QNX thesis is. What do we actually know about QNX right now? We know:
That it's losing market share, and quite effectively already seeing a revenue decline. How can we tell this? Well, the segment QNX is included in, BlackBerry Technology Solutions, is flat year on year. But here's the thing, Radar – also within that segment and coming from $0 – is growing. If Radar is growing and the segment is flat, QNX must be down year on year.
The revenue decline from infotainment is likely to accelerate as the new non-QNX products are deployed (something which is just starting to take effect). Radar might mask things up, though.
It's late to the non-infotainment automotive market. The revenue ex-infotainment will be slow to build up.
It's not well positioned to take ADAS market share, and even worse positioned to take self-driving share. This is so because it's not on the cars of those leading the self-driving revolution (Google/Waymo, GM). It being on an open-source project is basically meaningless.
So again: There is a leader for the upcoming connected, ADAS or self-driving, car. That leader is Intel, not BlackBerry.
Disclosure: I am/we are short BB. I wrote this article myself, and it expresses my own opinions. I am not receiving compensation for it (other than from Seeking Alpha). I have no business relationship with any company whose stock is mentioned in this article.