Apple (AAPL) is expected to release the results of its calendar 2017 holiday quarter on February 1st. And I believe this will be one of the company's most important quarters in recent memory. The key reason: for the first time, the investment community will see early official numbers and a discussion around the performance of the iPhone X.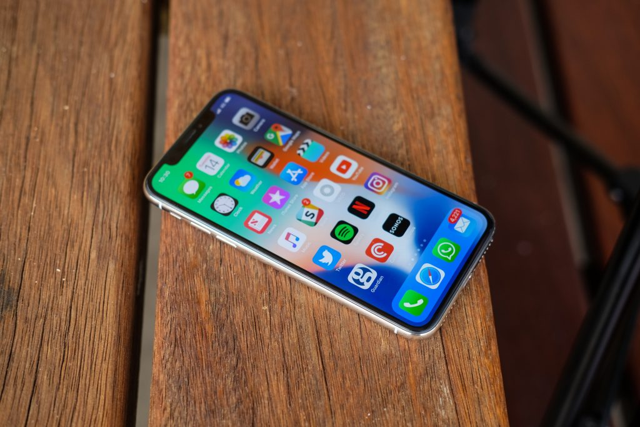 Credit: Trusted Reviews
I have written about this subject a few times in the past couple of months. The iPhone X, in my opinion, has the potential of being a game-changer in 2018 because it represents a brand new, high-end category that did not exist in the company's product line-up until now. The iPhone X is more likely, in my view, to encourage device replacement by current Apple users, brand name switching away from competitor products, and upgrades to a higher-priced (likely higher-margin) device category than previous models released by the Cupertino company have in the past.
Estimating the financial impact of the iPhone X on Apple's 2018 results has not been an easy task. But my previous attempts have shown that it can be meaningful, to say the least. Per my most recent calculations, I believe Apple might be able to sell enough iPhone X units in fiscal 2018 to produce an estimated EPS of $2.64 from this device category alone - nearly 30% last fiscal year's total company earnings. See my math below, which also assumes ASP of $1,100, gross margin of 45% and no cannibalization.
Source: DM Martins Research
My assumption on units sold, however, seems overly timid when compared to expert projections and considering usage data available. JL Warren Capital is forecasting Apple will ship 25 million iPhone X units in fiscal 1Q18 alone, nearly two thirds my full fiscal year projections - and this is one of the more conservative estimates out there. Meanwhile, analytics firm Mixpanel suggests iPhone X usage has already reached about twice the levels of the iPhone 8, which was introduced about six weeks before its higher-end cousin.
See graph below.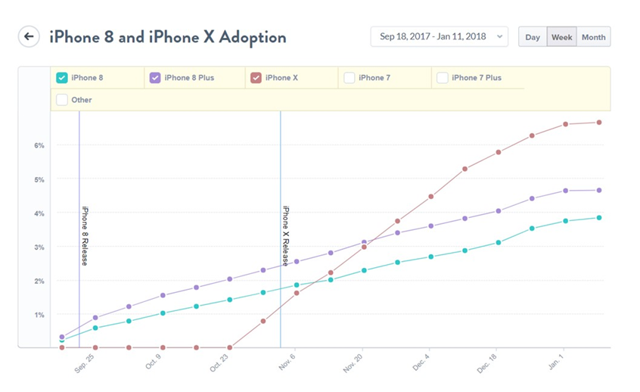 Source: Mixpanel
Final considerations on Apple
For the reasons highlighted above, I believe Apple's calendar 2017 holiday quarter will be huge. It may help to set the course for the rest of the year in terms of financial results expectations and sentiment around the stock.
I remain confident that the Cupertino company has more than enough tailwinds blowing in its favor to support an equity valuation of $1 trillion or more within the next 12, maybe 18 months. Between the rapid growth of Apple's sticky service revenues to the deployment of repatriated cash, I believe shareholders are in for a treat. Good news on iPhone sales, if they come, would be a welcome addition to the portfolio of bullish indicators.
Note from the author: If you have enjoyed this article and would like to receive real-time alerts on future ones, please follow D.M. Martins Research. To do so, scroll up to the top of this screen and click on the orange "Follow" button next to the header, making sure that the "Get email alerts" box remains checked. Thanks for reading.
Disclosure: I am/we are long AAPL.
I wrote this article myself, and it expresses my own opinions. I am not receiving compensation for it (other than from Seeking Alpha). I have no business relationship with any company whose stock is mentioned in this article.