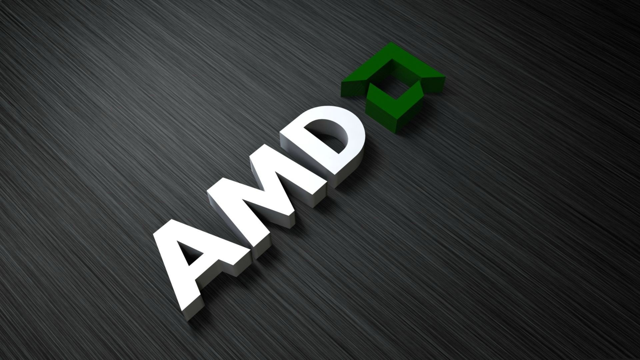 Firecrackers In The CPU Space
Recent revelations of the Meltdown and Spectre processor security vulnerabilities have thrown two firecrackers into the CPU space. How will these striking developments affect Advanced Micro Devices, Inc. (AMD) going forward as it competes in the CPU segment with Intel Corp. (INTC)?
The chip flaw named Meltdown is exhibited by most CPUs manufactured by Intel since 1995. It allows hackers to gain access to a computer's memory function and to obtain photos and passwords from smartphones, laptops, desktops, and data center servers and therefore poses a vast security risk. Intel will take the hit resulting from the discovery of this vulnerability as it is a characteristic of its products alone.
However, while the other processor flaw, referred to as Spectre, exposes devices to the same vulnerability, it is present in chips manufactured by Intel, AMD, and ARM Holdings. Patches have been developed to address Meltdown, but there is currently no solution to cure the Spectre vulnerability. Consequently, AMD has very significant exposure to this issue.
Required Substantial Redesign
Adding to the damage to Intel's reputation, it has been reported that the patches developed to address Meltdown will slow processors by between 5 and 30 percent. Intel has equivocated about this statistic, as it would, but the fact remains that the flaw in its chip design has already required a substantial redesign of Windows and Linux memory kernels.
The Meltdown workaround has been to completely partition the kernel's memory. This separation comes at a price as regards processing time as the chip must now jettison cached data and reacquire data from memory. It has been said that in the worst case, the software fix causes huge slowdowns in typical workloads and is expensive to effect.
The concerns now for AMD are the currently exposed vulnerability of its processors to Spectre and the likelihood that, as with Meltdown, the fix when developed will significantly slow computer and be expensive for the company to implement.
Attention Of Bad Actors
The situation facing both AMD and Intel is largely amorphous. Hacking these vulnerabilities leaves no log or trace. No customer can be certain, therefore, that they have not already been hacked. The publicity accorded these vulnerabilities will most certainly have attracted the adverse attention of bad actors who were not already equipped with relevant knowledge. No fix has yet been found for Spectre, and importantly, the hardware portion of a fix will come at a high price for both manufacturers.
An exercise in assessing relative advantage in the CPU market as to the consequences of these revelations is to contend with many unknowns. That said, AMD has nonetheless improved its position relative to Intel over recent quarters through improvements in revenue performance and the upgrading of its balance sheet.
CPUs are central to AMD's revenue generation. The company's enterprise division delivered $824 million in Q3 '17, while the computing and graphics division produced revenue of $819 million in that same quarter, a year-on-year hike of 74%. Fourth quarter results are due towards the end of January. Those results may offer some insight into the impact on sales of the revelations of security vulnerability as large data center companies were made aware of Meltdown and Spectre some months ago.
Relative Advantage Accrues To AMD
Any negative impact should be considered in conjunction with AMD's guidance that Q4 earnings may decline by as much as 15% from the level of Q3 as a result of a fall-off in cryptocurrency demand.
Yet while Intel is taking the double hit of the impact of both Meltdown and Spectre, AMD has just the one vulnerability to deal with, though it will in probability be the more difficult of the two to solve. Nonetheless, when Intel suffers, AMD is likely to benefit as the junior participant in the CPU space. According to Passmark on January 5, 2018, Intel held approximately 82% of the CPU market, while AMD had approximately 18%.
To further develop the point that relative advantage as a result of the exposure of these processor flaws will accrue to AMD over Intel, the latter is currently in the midst of a corporate transition forced upon the company by a change in its business environment. The declining PC market, low growth across all its business segments, rapid evolutionary change in data center server demand, and belated entry into the AI market have seen Intel's share price increase by just $7.96 (17.8%) over the last 16 years.
Greater Profit Margins
While AMD has experienced a turbulent past 12 months when its stock has been in a churning consolidation range, this author identified a coming upturn in AMD's share price in an article published on Seeking Alpha on December 19, 2017, titled "AMD: The View From Here".
That thesis is based upon the agreement struck with Intel for discrete Radeon GPUs, AMD's potential to increase average selling prices, and the specification of Vega by Apple (NASDAQ:AAPL) for the latest iMac Pro. The company has aimed at high-end computing to deliver greater profit margins, raising positive operating cash flow to $66 million in Q3. Also over the past 24 months, debt has been reduced from $2.0 billion in Q1 '16 to approximately $1.7 billion in Q3 '17, aiding AMD in increasing its cash reserves to $879 million.
The combined effect of revenue expansion, both augmented profit margins and cash flows, together with lowered debt has strengthened AMD's financial standing and placed it in a better position to weather the headwinds of Spectre.
If one subscribes to the theory that everything known in a market is already reflected in price, the market has rendered an initial opinion on the relative advantage to be allocated between AMD and Intel in the matter of Meltdown and Spectre. Since December 20, 2017, when word of these vulnerabilities began spreading, Intel has suffered a decline from a high of $47.60 to a low of $42.44 (10.84%), while AMD has risen from $10.80 to a high of $12.43 in that same period for a gain of 15.09%.
Conclusion
Despite the Spectre revelation and because AMD enjoys relative advantage vis-a-vis Intel, the market leader in the CPU space, when considering the totality of both vulnerabilities, I anticipate that AMD's near-term rise will continue.
Consider following this author. To receive immediate alerts upon publication of future articles by this author, please click on either of the "Follow" buttons at the top and bottom of this page, and then select "Real Time Alerts." To review previously published articles by The Structure Of Price, click on the author's name at the top of this page.
Disclosure: I/we have no positions in any stocks mentioned, and no plans to initiate any positions within the next 72 hours.
I wrote this article myself, and it expresses my own opinions. I am not receiving compensation for it (other than from Seeking Alpha). I have no business relationship with any company whose stock is mentioned in this article.