A couple of sectors, most notably utilities and REITs, have been hurt lately by rising interest rates, and a few individual names have been punished because of problems unique to them. For pretty much the rest of the market, however, it's been up, up and away!
Stock prices already were ablaze thanks to a series of outstanding earnings reports, and the exuberance over the federal income tax cut has thrown gasoline on the fire.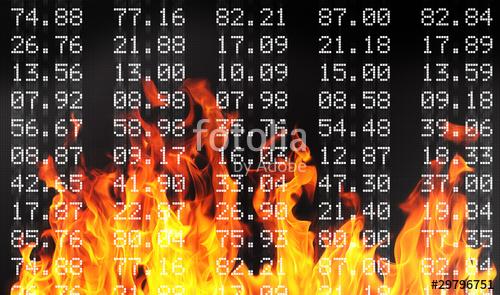 About 10 weeks ago, I wrote an article about my philosophy concerning some of the "overvalued" companies I owned in Year 9 of the bull market. It proved to be a popular piece, having received almost 1,000 comments.
In it, I selected 11 companies at various stages of perceived overvaluation - from slightly to extremely - and I discussed my thoughts on each.
Boeing (BA) and McDonald's (MCD) were my top sell candidates ... but even those would have to correct 10% before I'd consider parting with them.
Given that Mickey D's is the meal of choice on Boeing's most famous aircraft, there's been no danger of that!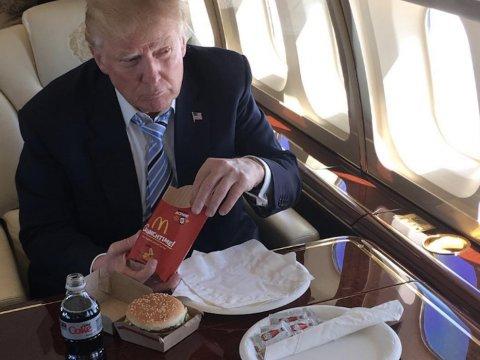 I wasn't thinking about selling Dividend Growth Investing stalwarts such as Johnson & Johnson (JNJ), 3M (MMM), WEC Energy (WEC), Chevron (CVX), Microsoft (MSFT), Lockheed Martin (LMT), Visa (V) and Costco (COST) - although I acknowledged that I wasn't rushing out to buy more of them.
The slowing growth of Coca-Cola (KO) concerned me some, but I considered the company a solid "hold."
So, what has happened since Nov. 10, the date I used for the prices in that article?
For 10 of the 11 companies - all but utility WEC Energy - prices have gone higher. In many cases, much higher.
| | | | | | |
| --- | --- | --- | --- | --- | --- |
| COMPANY | Price 11/10/17 | Price 1/17/18 | GAIN | M* THEN | M* NOW |
| Johnson & Johnson | $139.56 | $146.98 | 5.3% | $118 | $118 |
| McDonald's | $165.59 | $174.98 | 5.7% | $170 | $170 |
| 3M | $227.45 | $248.11 | 9.1% | $184 | $184 |
| WEC Energy | $67.92 | $63.57 | (6.4%) | $56 | $60 |
| Coca-Cola | $46.54 | $46.82 | 0.6% | $46.50 | $46.50 |
| Chevron | $117.18 | $132.36 | 13.0% | $106 | $106 |
| Microsoft | $83.87 | $90.14 | 7.5% | $89 | $100 |
| Boeing | $260.85 | $351.01 | 34.6% | $217 | $243 |
| Lockheed Martin | $311.17 | $334.86 | 7.6% | $284 | $284 |
| Visa | $111.88 | $121.98 | 9.0% | $108 | $118 |
| Costco | $171.36 | $192.29 | 12.2% | $159 | $163 |
| TOTAL | $1,563.81 | $1,756.12 | 12.3% | | |
| S&P 500 Index | $258.09 | $279.61 | 8.3% | | |
Morningstar's Fair Value Estimates are listed in the last two columns, the first being its estimate from Nov. 10 and the second from Jan. 17. Only those of WEC, Microsoft, Boeing, Visa and Costco were adjusted higher; none went lower.
Had I bought one share of each company at the Nov. 10 closing price, that "portfolio" would have experienced a 12.3% price gain - nearly 50% greater than the growth of the S&P 500 Index (SPY).
Boeing Still Flying High
Back in November, Boeing was the company whose overvaluation concerned me the most. Its price/earnings ratio was 24.1 and its forward P/E was 23.6 - both of which were considerably higher than its five-year average P/E of 18.3. At $260.85, it was trading at a 20% premium to Morningstar's FVE. Its price had climbed extraordinarily quickly.
Here's what I wrote back then:
I was fortunate enough to buy Boeing at $115/share in January 2016, meaning the position has more than doubled over these last 22 months. But has its price moved too high too quickly?

Although I consider BA to be a fine company, and I appreciate a dividend that has grown 30%, 20%, 25% and 50% the past four years, it is not a "core" holding for me and I have placed an alert for $240, which is 10% below its all-time high. I considered reducing my position by the size of my original investment - a move that would let me "keep playing with house money" - but I see no reason at this point to limit potential gains.
In the comment stream, fellow Seeking Alpha contributor Craig Lehman wondered why I didn't sell at least some of my BA stock back then because "you don't need a correction to occur in order to tell you what you already know, or at least rationally believe."
In short, Craig thought it might have been imprudent to potentially sacrifice that 10% in order to chase bigger gains that might never materialize.
Why did I hold onto every one of my BA shares - and, in fact, reinvest dividends right back into the company at $277.42 on Dec. 1?
Was it simply a matter of me being greedy?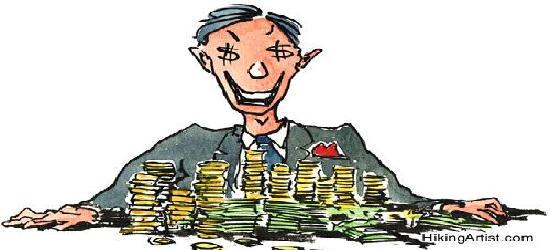 Answering the second question first ... sure, I was being greedy. But there is a little more to it than that.
The single biggest piece of advice I give friends when they ask for it is: "Investor, know thyself." And I try to follow my own advice whenever possible. So I end up asking myself questions when it comes to buy and sell decisions.
In this case, I asked myself the following:
Would I feel worse if I sold Boeing at $260.85/share only to see it rise to $300 or $350 or $400 over the ensuing months or years ... or would I feel worse if I waited until it lost 10% before selling?
I decided I would feel worse if I took the profits at $260.85 and the price then soared like a ... well ... Boeing jet.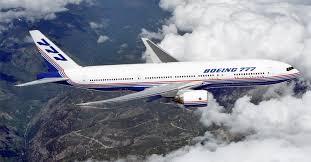 At heart, I'm a buy-and-hold guy (or at least buy-and-holdish). I especially like to let my winners run. I am reluctant to sell (or even trim) my winners and then use the proceeds to buy downtrodden companies.
BA has been a 3-bagger for me, one of my very best investments ever. It's impossible for a 3-bagger to become a 5-bagger or a 10-bagger if I sell it when it's a 3-bagger.
Boeing was overvalued when it was at $200. I did not feel pressure to sell then, nor at $260.85 when I wrote my November article. And I'm still not feeling pressure to sell now.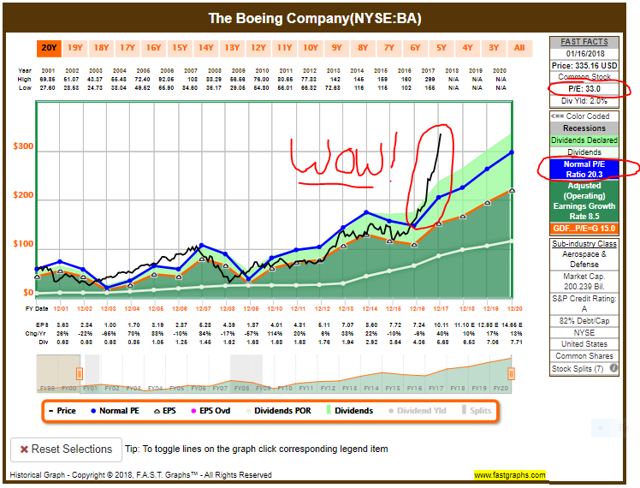 A quick look at the FAST Graphs valuation image of Boeing shows it to be extremely overvalued, with a 33 P/E ratio that far exceeds its normal P/E of 20.3 over the past 20 years.
Nevertheless, several analysts have raised their price targets recently - to anywhere from $415 to $455. (I'm not overly moved by analysts; just sharing the information).
Setting a new "10% off the high" exit price, I again ask if I would feel worse cashing in now and depriving myself of more potential gains, or watching the price go down to $317 before selling.
And again, knowing my own "investing psychology," I have determined I'd feel worse if I sold now only to see Boeing zoom ever higher.
I mean, even if I "lose" that 10% before I sell, I'd have experienced a 175% gain!
Other investors might feel the exact opposite way. If risking even a dollar of profit makes you nervous, yes, absolutely sell right now! It won't have been the "wrong" thing to have done even if the price goes to $500.
What About The Golden Arches?
McDonald's, the other company I said I was putting on the "10% off the high" watch, also has moved nicely since Nov. 10. It hasn't advanced even as much as the S&P 500 Index, however, and its FAST Graph doesn't seem quite as "threatening" to me.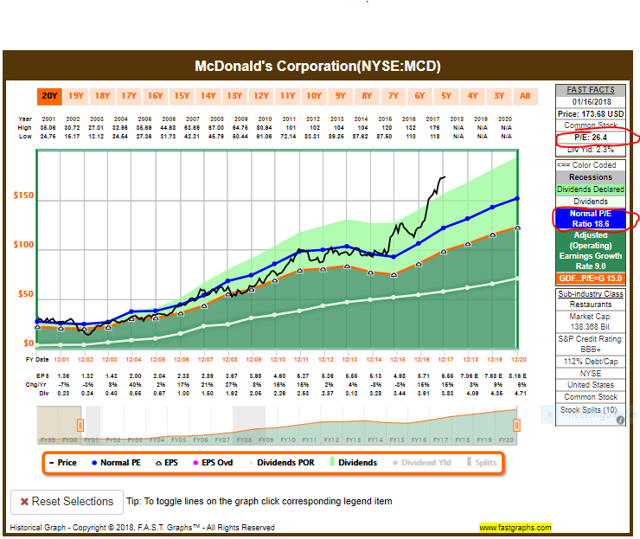 I remain willing to see if there's more giddyap in the MCD pony, and I remain willing to risk a 10% fall from its most recent high.
Everything I Want It To Be
Of the 11 companies I named in the November article, Visa is the only one I've bought more of (other than through dividend reinvestment), adding a handful of shares when it dipped down to $108.61 on Dec. 4. In only about six weeks since then, it is up 12.3%.
When looking at its 43 P/E ratio, of course V appears to be overvalued. But other metrics suggest a somewhat different situation.
Could this money-making machine of a company possibly even be undervalued based upon price/free cash flow?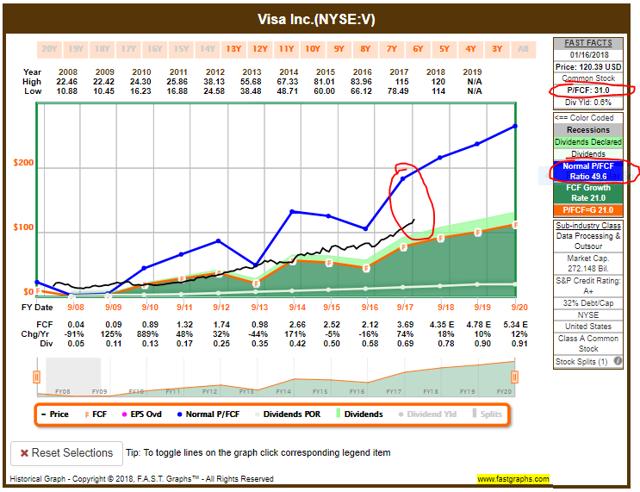 Regardless, I just love Visa's business model, brand, moat and growth story. I plan to slowly increase the size of the position over the years. And when the next overall market correction does happen, V is one of the companies I intend to buy hand-over-fist.
A Few Others To Ponder
Johnson & Johnson is my largest position, and it is the quintessential Dividend Growth stock.

As long as JNJ continues to show that it will be able to give shareholders impressive income raises year after year after year, I will keep wanting more - not less - of it.
Coca-Cola is one that concerns me some because of its earnings growth slippage (red circled area). But growth is expected to start picking up again (blue circled area). Oh, and then there is Coke's 55-year history of dividend growth.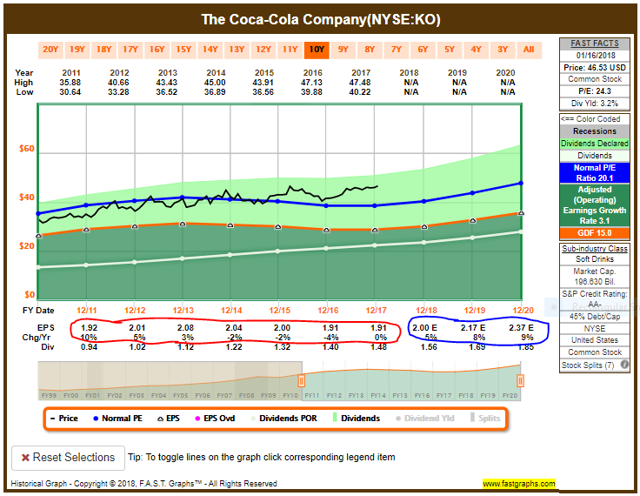 The other company on the list that makes me a teeny bit skittish is Chevron.
Oil prices are finally climbing again, and CVX is closing in on its all-time high. But oil is a slippery industry, and Chevron's roller-coaster ride can make an investor sick to his or her stomach.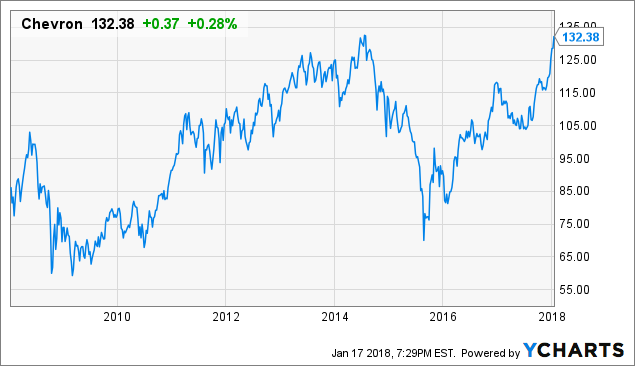 Conclusion
It's not always easy to ask oneself difficult questions, but I do it all the time.
I reason with myself, barter with myself, argue with myself and second-guess myself.
In the end, I like to think I know my investing self - and I also like to think I'm being honest with that person.
I hope so, because to me, it's the most important part of investing.
One More Thing...
I am taking part in the Seeking Alpha-sponsored DIY Investing Summit, a series of podcasts featuring yours truly and about 20 other SA contributors. It is scheduled to go live beginning Jan. 22. Use THIS LINK to register. Thanks!
Disclosure: I am/we are long JNJ, MCD, MMM, WEC, KO, CVX, MSFT, BA, LMT, V, COST.
I wrote this article myself, and it expresses my own opinions. I am not receiving compensation for it (other than from Seeking Alpha). I have no business relationship with any company whose stock is mentioned in this article.