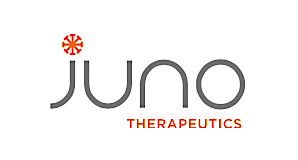 One, which I mention several times elsewhere, is the need for patience if big profits are to be made from investment. Put another way, it is often easier to tell what will happen to the price of a stock than how much time will elapse before it happens. - The Father of Growth Investing (Philip Fisher)
On Jan. 16, 2017, the bioscience market has reacted with enthusiasm from the news that Celgene Corporation (NASDAQ:NASDAQ:CELG) is in discussion to acquire Juno Therapeutics (NASDAQ:NASDAQ:JUNO). The aforesaid development came a week after the New Jersey-based pharmaceutical giant announced the acquisition of the private firm, Impact BioMedicine. As follows, Juno's shares traded $23.65 higher at $68 (for over 51% gains for subscribers of Integrated BioSci Investing ("IBI"). At IBI, a good number of our stocks have been acquired over the years. The most notable firm is the leading CAR-T innovators, Kite Pharma (NASDAQ:KITE) that delivered over 82% profits. It was acquired by Gilead Sciences (NASDAQ:GILD) in late 2017. Moreover, it is highly likely that Celgene (NASDAQ:CELG) will be bought out. Furthermore, we also feature other potential M&A candidates for 2018. Of note, the purchasing of companies that delivered the robust run-up is one question. The other inquiry is how should you manage your holdings that deliver substantial gains due to the news leak about an upcoming M&A? In this report, we'll elucidate several viable strategies.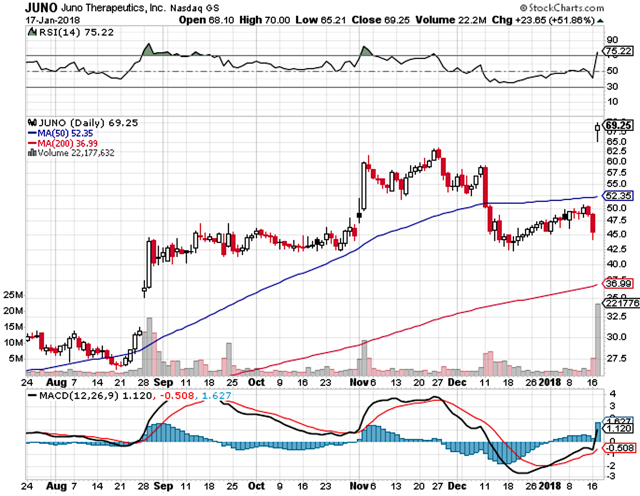 Figure 1: Juno Therapeutics stock chart. (Source: StockCharts)
Fundamentals Analysis
Prior to diving into the portfolio strategy analysis, we wish to provide investors a rundown of the pertinent theme in bioscience - one that is fostering a highly favorable M&A environment that, in and of itself, will play an important role this year. In prior research, we mentioned that large pharmaceutical companies are facing the patent expirations of their flagship products. In response, the prudent management rekindles growth either organically or via M&As. We provided a prime example of the underlying inducer to M&A through the case of Celgene Corporation. Per our notes:
Facing similar (market) pressure as Gilead, Celgene is dealing with the patent cliff for its multiple myeloma molecule Revlimid (that earned $8.19B for 2017) via executing various M&As. A notable event occurred on Jan. 07, 2018, as the oncology-focused firm Celgene announced that it will acquire the private company, Impact Biomedicine (for the $7B maximum aggregate payments). The buyout gave Celgene the ownership of fedratinib (an interesting molecule to potentially manage treatment-naive myelofibrosis).
While Fedratinib is likely to deliver significant sales for Celgene, we are most interested in the substantial unlocked values in Juno's pipeline (that are likely to be acquired by the aforesaid firm). Similar to Kite Pharma, Juno is riding the wave of CAR-T innovation (the breakthrough that is delivering unprecedented efficacy and safety in treating highly difficult to manage cancers). As shown in figure 2, Juno is brewing the highly enriched pipeline to service a plethora of oncology conditions. Notably, the recent FDA approvals of CAR-T - Yescarta of Gilead Sciences and Kymriah of Novartis - lowered the regulatory hurdles for other CAR-T innovators like Juno and Atara Biotherapeutics (NASDAQ:ATRA).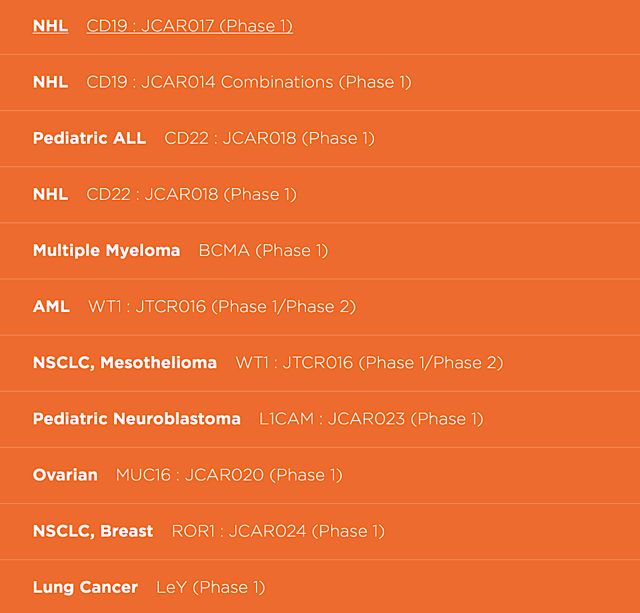 Figure 2: Therapeutic pipeline. (Source: Juno).
Portfolio Strategy
For investors who bought Kite, there isn't much to the conundrum (as the stock was bought out for a sizable profit). As for the acquisition prospect Juno, it is not far from the truth that Celgene will acquire Juno. We assessed that there are more than 70% that the M&A will consummate. Be that as it may, there are 30 chances that the deal won't go through. Hence, it is best to account for such risks by selling at least 50% of shares (to take profits while keeping the rest for further upsides). Consequently, the capital one earned from such a strategy can be utilized to purchase other potential M&A prospects (as well as to invest in highly promising firms that are most likely to post stellar growth). An alternative approach is to purchase the derivative (the put option). In the case of a deal breaker, one's put option will increase multiple folds to offset the loss in the value loss in common shares.
As alluded, portfolio management is a paramount task (one that requests both prudent decisions in knowing when to sell a stock just as much as knowing when to buy). We featured Juno in this research as an example of how one can take profits to safeguard one's portfolio's alpha (while still keeping some shares to enjoy further upsides). As mentioned, the other strategy is to hedge the risk with options. Juno and Kite aside, it's most likely that more equities in our IBI portfolio will get acquired. Consequently, investors can make gargantuan profits (usually at least over 60% in that special situation for a small-cap bioscience). Notably, as those firms post more stellar trial outcomes, the chances of having a suitor to commit will increase significantly. Even if those issues do not get acquired, they have pending catalysts for the stock to grow organically for years to come.
Final Remarks
We'll close out this research with the final point on Juno. When we added the aforesaid stock to the IBI Long-Term portfolio, it didn't perform well. And yet, our patience made the difference. Patience is the virtue that's paramount to successful investing, as taught by Philip Fisher. Last but not least, there's an in-depth Integrated BioSci version of this research, published in advanced and to subscribers of Integrated BioSci Investing (a community of expert physicians, scientists, executives, market leaders, and everyday investors). In the aforesaid research, we featured the top 2018 buyout prospects as well as notable contenders for our partners.