Good evening! I'm your curator, Jason Kirsch
Here are today's Editors' Picks:
Chart of the day: Returns by asset class.

Comment of the day, by contributor Dividend Sensei
Everything in finance is ultimately relative.

By definition each 1,000 point increase of the Dow in the future will represent a smaller percentage increase. So you should assume the length of time between Millenial milestones shortens over time. Still the pace of increases does appear to be rising. I've been tracking the S&P 500 on a monthly basis since Dec 2016 and so far SPY is up 5.2% in 3 weeks to start the year.

Assuming we're flat for the rest of the month January will be the strongest month in that time and the 15th straight positive month. Obviously not sustainable, even with the increased EPS power from tax cuts. Optimism that is driving the market is largely predicated on strong global and US economic growth. But that same growth means higher rates, and even Buffett has said that current valuations are only reasonable due to current low rates.

So there is a natural limit to how high we can get before we get into outright bubble territory and potentially risk a major crash. Normally bear markets happen during recessions and the risk of one in next 3-4 months is 0.52%. Next 9 months about 15%, and risk in next year maybe 20% to 25%. Yield curve is also finally climbing so that indicates no immediate storm clouds.

BUT if market goes totally parabolic and gets insane? Then none of that might matter. Bubbles can pop just because they run out of people willing to inflate them further, and a big enough crash can ultimately trigger a recession on their own. So while it's worth watching the macro economic environment and indicators, we can't forget that irrational exuberance can turn into irrational pessimism very quickly.

Stocks take escalators up, but elevators down. Thus the reason for my bunker portfolio.
Image of the day: Mid-Century Modern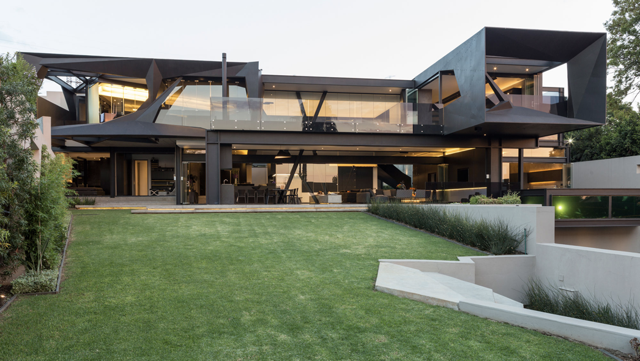 Quote of the day:
It is better to fail in originality than to succeed in imitation. – Herman Melville.
Thanks for reading. Please share your 'Editor's Pick' with fellow investors by posting it in the comments.
Have a great day!
Jason
Disclosure: I/we have no positions in any stocks mentioned, and no plans to initiate any positions within the next 72 hours. I wrote this article myself, and it expresses my own opinions. I am not receiving compensation for it. I have no business relationship with any company whose stock is mentioned in this article.