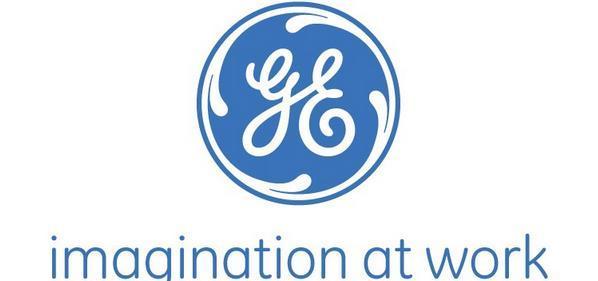 General Electric's (NYSE:GE) story seems to be getting worse. The industrial company not only disclosed a major GAAP charge tied to its insurance reserves last week but now also said that the Securities and Exchange Commission was investigating the company. Further, General Electric reported fourth quarter earnings yesterday which missed both earnings and revenue estimates. What should investors do now?
As if General Electric's announcement of a $6.2 billion charge in its insurance legacy business, North American Life & Health, wasn't enough last week, the industrial company now informed investors that it has to deal with an SEC investigation. The Securities and Exchange Commission has started to investigate the process that caused the industrial company to increase its insurance reserves, a fact the company pre-disclosed last week.
General Electric also reported fourth quarter earnings yesterday. The industrial company reported $31.4 billion in revenues, which represented a 5 percent decline from $33.1 billion a year ago. Importantly, the reported revenue number fell way short of analysts' consensus expectations. Wall Street expected GE to report $34.1 billion in Q4 revenues. On an adjusted earnings basis, General Electric pulled in $0.27/share which too fell short of the consensus estimate of $0.29/share.
General Electric took a couple of non-recurring charges related to its industrial portfolio, GE Capital insurance reserves, and U.S. corporate tax reform.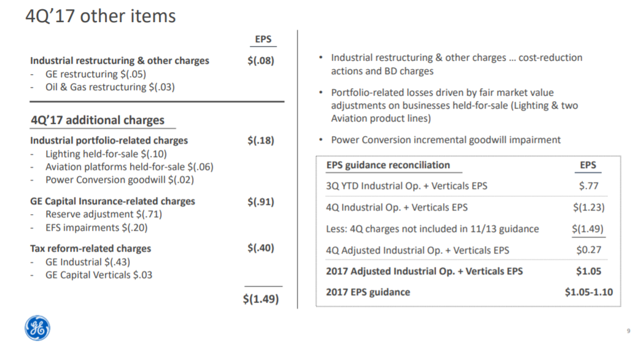 Source: General Electric Investor Presentation
Another weak spot for General Electric was its power business again, which continued to slump in the fourth quarter. Power revenues dropped 15 percent year-over-year to ~$9.4 billion while the division's operating profit plunged ~88 percent to $260 million as the market for big gas turbines remained weak.
Power equipment and service orders dropped by about a quarter year-over-year, indicating that the market for GE's turbine business will continue to be challenging in 2018.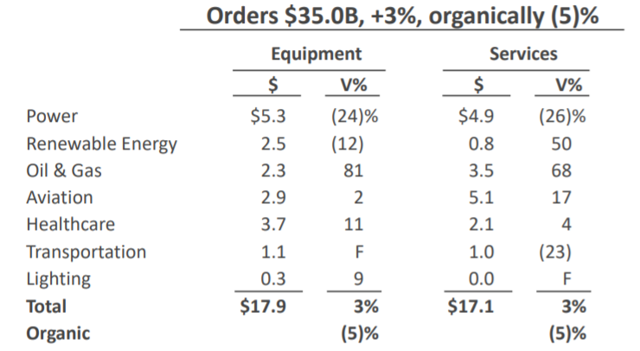 Source: General Electric
General Electric's power business has emerged as a major drag on General Electric's revenue growth and profit margins.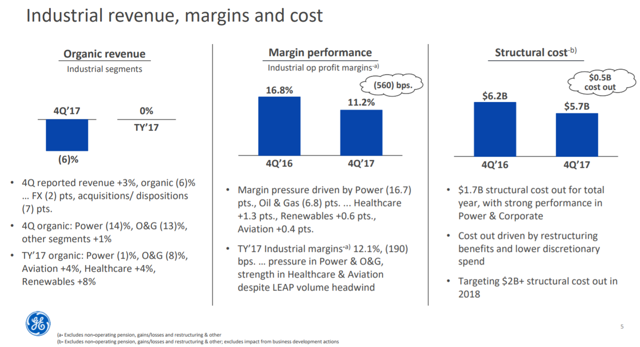 Source: General Electric
It Was Not All Bad Though
General Electric had a good quarter in terms of cash flow, though. The industrial company pulled in $7.8 billion in adjusted industrial CFOA in the fourth quarter. In total, GE brought in $9.7 billion in adjusted industrial CFOA for 2017, much better than the 3Q-2017 guidance of ~$7 billion.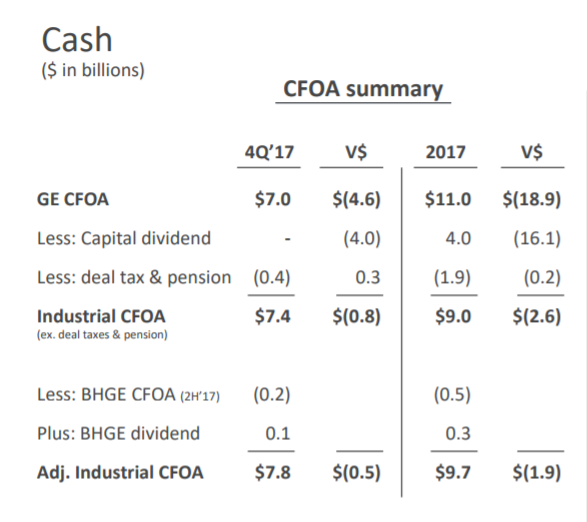 Source: General Electric
What Should Investors Do Now?
That's a tough one. While the important gas turbine market is expected to remain weak in 2018 based to management guidance, GE's aviation and healthcare businesses are expected to perform strongly. General Electric will likely go out of its way to restructure its power business hard and fast, driving structural cost out in this division more than in any other: GE is targeting at least $2 billion in cost cuts in 2018.
Here's General Electric's action plan as to how it wants to turn the power business around.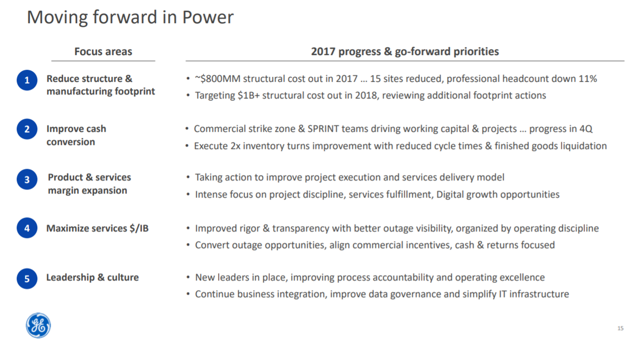 Despite a struggling power division, GE reaffirmed its 2018 adjusted EPS guidance of $1.00-1.07/share, and industrial free cash flow of $6-7 billion.
If you already bought General Electric, I think there is no reason to sell the stock at rock bottom prices, and you might as well wait for a turnaround. General Electric is going to sell $20 billion worth of assets, a program that can be expected to pick up steam in 2018. If you have cash in the bank and looking for a promising rebound play, I think General Electric is a very interesting contrarian bet near 52-week lows.
Your Takeaway
Expectations are so low with respect to General Electric that it won't be that hard for the industrial company to surprise to the upside in 2018. Disclosure of inadequate insurance reserves and an SEC probe are clear negatives, but only over the short haul. Fourth quarter weakness in GE's power business was expected. On the other hand, better-than-expected industrial cash flow - GE's main weakness in 2017 - is a positive, as is reaffirmed 2018 guidance. If GE executes well in 2018 in terms of driving cost out at its power division and pushes asset sales through, GE could turn from loser to winner.
If you like to read more of my articles, and like to be kept up to date with the companies I cover, I kindly ask you that you scroll to the top of this page and click "follow." I am largely investing in dividend paying stocks, but also venture out occasionally and cover special situations that offer appealing reward-to-risk ratios and have potential for significant capital appreciation. Above all, my immediate investment goal is to achieve financial independence.