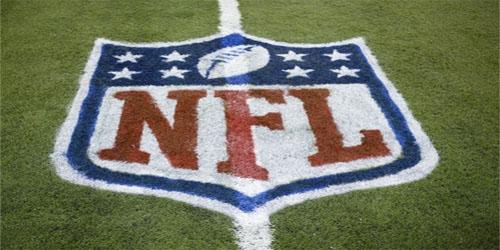 This weekend, NBC (NASDAQ:CMCSA) will air the Super Bowl.
Usually, the traditional capper of the National Football League season is seen as a media milestone event. At one point, every company in the world seems to either try to get involved or at least think about the possibility.
However, with all the turmoil around the sport, its players and its dwindling TV ratings, many are left to wonder if this is still a bankable option for companies to pour money into every year. Investors have every right to question the validity of spending upwards of $5 million for a 30-second spot that may or may not connect with consumers.
The truth, though, is for the film industry and its backers, the Super Bowl remains a prime target to get people interested in their upcoming projects, no matter the cost. After all, you don't have to be a football fan to watch, and that opens the door a huge new group of viewers that specifically just watch for the ads. As long as that is the case, investors are going to have to still care, for better or worse.
So how are film studios shaping up for this year's game, and what do investors need to know?
To start with, Paramount (NYSE:VIA) is expected to buy time for Tom Cruise's Mission Impossible: Fallout and John Krasinski's horror film A Quiet Place, while Universal (whose sister company, NBC, will be airing the game) will likely tout the new Jurassic World sequel and actioner Skyscraper featuring Dwayne Johnson.
Mission Impossible and Jurassic World 2 will both be big hits, so the trailers debuting here are really just meant to kick off the hype machine. Meanwhile, Skyscraper is a fun entry because, aside from the immense bankability of Johnson, this is a bit of a homecoming for his director Rawson Marshall Thurber. Thurber was behind the Terry Tate: Office Linebacker Reebok ads that remain one of the most successful Super Bowl ads of all time.
Of course, then you have Disney (NYSE: DIS) and Netflix (NASDAQ: NFLX) that just seem to have an endless supply of money to spend across the board.
Netflix used the Super Bowl last year to launch its campaign for the follow-up season of then-breakout hit Stranger Things, while Disney used it to promote the latest addition to the Pirates of the Caribbean franchise, along with Guardians of the Galaxy Vol. 2. Given Disney also used the Super Bowl to show footage of Captain America: Civil War the year prior, it's a good bet we will see at least one of its tentpole 2018 projects promoted this year as well. We may even see the first footage of the new Star Wars spin-off, Solo: A Star Wars Story.
Yet, all eyes will be on Netflix, as the streaming leader is rumored to have a trick play up its sleeve that will get the industry buzzing (again). Analysts have been watching the company carefully over the past few weeks as reports have surfaced it was set to acquire God Particle from Paramount. Particle is the third film in the profitable Cloverfield monster franchise from J.J. Abrams. The studio had it dated for April 20th but recently shifted it off that date, and now we may know why.
Following the successful debut of its first big action tentpole film Bright over the holidays, Netflix would love to use a movie like God Particle to keep the momentum going. It would also send a message to investors that studio has gotten smarter about its spending, not to mention continues to find ways to wheel-and-deal with the traditional studios that have often tried to undercut it.
If this is true, expect theater owners (and shareholders in theater companies) to be rightfully ticked off, as while the Cloverfield films aren't massive hits, they are reliable players. The original Cloverfield cost $25 million to make, and the follow-up 10 Cloverfield Lane cost just $5 million. Domestically, both made more than $70 million, and globally, both films broke the $100 million mark.
Think about this for a second, as Netflix could literally be spending the same amount to announce its newest acquisition as it may have cost to make the film. That's when you know money really isn't an object to a studio.
While the Super Bowl could be a victory lap for Netflix, more and more it seems studios see the game as its opportunity to throw a "Hail Mary" pass of its own. Sony (NYSE: SNE) is a great cautionary example of that for investors, given last year the studio spent so much money on one ad for space-horror film Life, and then saw the $58 million thriller only make $30 million domestically (and had to be saved by international audiences).
Then you have Warner Brothers (NYSE: TWX), which has traditionally sat out of the big game for years and looks to again this year, along with Sony and Fox (FOXA/DIS). Granted, Fox did spend money on two spots last year (for Logan and A Cure For Wellness), but it also had the game on its network last year.
Shareholders also need to remember the prestige element of things, as while the Super Bowl isn't what it once was, it is still the Super Bowl, and everyone knows what it is - even if you hate the teams in it. You have to look at it as even if the numbers are down year on year, the numbers had reached a point a few years back when realistically the only place they have gone is down.
Ultimately, the NFL's problems stem from a case of the "Golden Goose" syndrome. Executives have milked this thing for so much that it's beginning to dilute the product, but people are still watching. Yet, until the numbers drop dramatically (and stay down), the film industry likely won't take a second look at how much it spends on the games. Just networks won't bat an eye about spending big on the rights - as Fox did this week.
And I know you can point to empty stadiums as added proof - but when the stadium you're consistently showing is home to the Cleveland Browns, a team that has won one game in the last two seasons, you lose some of your leverage.
I do agree the NFL is treading on rough seas at the moment, and if it doesn't right the ship, it has a real chance of capsizing. But we aren't yet at the point when investors need to circle the wagons.
Though an iceberg may not be too far off in the distance.
Disclosure: I/we have no positions in any stocks mentioned, and no plans to initiate any positions within the next 72 hours. I wrote this article myself, and it expresses my own opinions. I am not receiving compensation for it (other than from Seeking Alpha). I have no business relationship with any company whose stock is mentioned in this article.