On the day I began writing this update, my returns were doing very well and were on pace to continue to meet another biweekly 2% gain. Instead, at the time of this update's release, the overall portfolio took a hefty hit in overall return, losing nearly 6% of total value over a relatively short period. This is a reflection of a turn in two key investments, while the remainder were fine. Let's get into it.
If you are a new subscriber, please have a look at where we came from in our fourth update here or start from the beginning here.
Main Update: New Long-Term Addition: One Full Position Completed - Medical Facilities
For our main portfolio update this week, we reached a full position on our Medical Facilities (OTCPK:MFCSF) position. Our main portfolio re-arrangement was split between a new position in APTS and a shift of investment dollars into the hospital operator.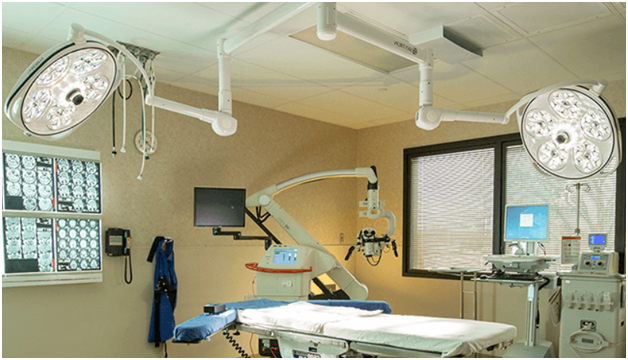 Medical Facilities has some lumpy earnings since their income is based largely on their mix of procedures performed. Although there were some concerns about the company's ability to grow, as there was some legislation passed that impacted their business model, the company has leaned into ambulatory surgical centers with the recent addition of seven facilities in their latest joint venture.
The company's interesting combination of high internal shareholders (key personnel like Doctors are major shareholders), high margin potential (depending on procedure mix), exposure to extreme US medical miss-pricing, relatively low price, high yield and low payout ratio makes it a near irresistible addition to my portfolio.
The Portfolio By Weighting

Weightings have just been changed due largely to weakness in our Village Farms International (VFFIF) stock. You can read my article outlining the company here.
As Village Farms continues to approach the completion of its facilities and we get ever nearer to the company getting its approval for growing medical marijuana, the company suddenly took a turn with the overall marijuana industry. Due to the large decrease, I have re-positioned and increased my overall position, so despite that large decline, the overall weight has increased to become a nearly full position.
It can be difficult to see a position you have a high conviction in to decline, but it is part of what makes investing so interesting. At the moment, I have written (pending approval) an article regarding how ludicrous I believe the decline in Village Farm International is. This is due, I believe, to a "baby with the bath water" syndrome that happens when so much of the industry is vastly overvalued. Suffice to say, I still am interested in the company, and will continue to accumulate on weakness while maintaining the maximum size of around 12% of the overall portfolio.
I penned an article regarding Preferred Apartment REIT (APTS) though that investment has been punished along with all income-oriented investments (and all equity) in the American market. The company is still the best play in the American market, but I will not be able to accumulate until more capital becomes available.
Returns And Income Discussion
Since our last update, the portfolio has declined approximately 6% with the majority of losses from Village Farms and some weakness in Preferred Apartment REIT, Crius Energy Trust (OTC:CRIUF) and Morguard North American REIT. Medical Facilities, Northwest Healthcare Properties (OTC:NWHUF) and Brookfield Real Estate Services have been more resilient in this market weakness.
Thus far, the overall portfolio yields about 6% based on my cost and has a direct yield of about 5.5%.
The Importance Of Strategy
As my portfolio has entered this (temporary? Long term?) weakness, I am faced with what all investors will eventually be faced with: Negative returns. Although in the grand scheme of the last few years, a small decrease can begin to shake investor confidence, particularly when it happens suddenly as in the case here.
A friend recently messaged me that he was angry at his portfolio loss as he entered the Canadian marijuana market just as the market collapsed (if I am not mistaken he was almost exactly at the market top). He ended the first message saying he had exited all the investments now and was wondering my opinion on what would happen next.
The thing is, no one knows what will happen next. Markets generally, marijuana specifically, could go in almost any direction. In my opinion, marijuana companies are all overpriced to a nearly comical degree, which is why my valuation for Village Farms stood separate from the overall market price, as comparing to those companies produced valuations that felt ridiculous to someone as conservative as myself (as in a conservative opinion of the overall marijuana market).
When it comes to the wider market, the same overall concept applies. There are many popular companies that I believe will be overpriced even if their market price collapsed in half. Everyone has their own investment philosophies that dictate our purchases. With any luck, your investment choices are not dictated purely by the overall market, or its current price, but on whatever you value. When you set up a policy to decide when and at what price to purchase different companies, you should be overjoyed when the market price falls.
If you are like me and contribute to Seeking Alpha, you can celebrate your good fortune of getting to purchase below your fair value and publish an article in frustration with the market not appreciating the value you have discovered.
Markets are fickle and will swing wildly in all directions. All we can do is wait for the market to give us opportunities in our favorite companies and load up to the best of our abilities. In my case, I just wish I had access to enough capital to invest in all the companies I believe are a good value. Part of me believes that an investor should always feel that way, so that you are always searching for the best opportunity.
Where I Am Looking Next
GOEASY (OTCPK:EHMEF)
A company I found interesting enough to write about. The company operates in a business line that I am not a huge fan of, but is highly profitable and committed to paying out a dividend that should grow aggressively over time. Due to my feelings about a relatively soft landing for real estate in Canada and the positive implications of that for the growing lower-middle class in Canada bodes well for this company going forward.
I am actively watching the company due to overall market weakness, it may turn into a relatively high income company as it is unfairly punished (as it is more resilient to real economic conditions while being punished along with the overall market disproportionately). If that theory turns out to be correct, there could be a great deal coming from GOEASY during a potential market decline.

GOEASY website
Brookfield Infrastructure Partners (BIP)
As a dividend investor interested in companies that focus on their dividend, this dividend growth company is a worthy addition to my (or any) portfolio. Although I have held this company on and off for years, I am concerned about its valuation and need to explore it more fully before committing any capital. It has consistently been a company I am interested to own at a good price, but deciding on what that fair price should be for such a popular company has been difficult. It stays on the watch list and I am constantly on the lookout for a way for a good time to build a position.
Infrastructure spending is desperately needed in the world, and should a financial crisis or other large scale issue occur, I am strongly of the belief that fiscal spending is the only instrument left in the world to generate growth in most developed economies. With this larger picture in mind, that fiscal spending will no doubt be accented by companies like BIP that can partner, build under contract or outright purchase these projects from governments. All this in mind, plus the already strong core business, I am confident this company will generate impressive returns for shareholders for years to come.

Brookfield Infrastructure Partners Website
A&W Revenue Royalties Fund (OTC:AWRRF)
One of my first purchases when I first began investing in the market, this company owns the naming rights to A&W restaurants within Canada. Now this company has positioned itself by selling high-priced burgers, fries and milk shakes while maintaining quality controls that boost advertising effectiveness (sourcing hormone-free cattle, for example). This company is getting to a reasonable price and its yield is approaching what one might consider "good."
Due to their unique positioning in the Canadian market and management's singular focus on dividend growth and innovative quick-service restaurant services in Canada makes it an interesting opportunity. I will likely explore the idea further in an article in the future as I explore the current pricing to see what has caused it and if it is a buying opportunity.

A&W Consumer Website
Superior Plus (OTCPK:SUUIF)
One of my earlier purchases and one of my first articles on Seeking Alpha, this company has changes quite a bit since I last wrote about it and has also approached a better valuation recently. It has me interested, but I have not fully vetted the company recently, aside from being aware of some major divestments over the years. I am interested in taking a closer look as this company continues to trend to a (potentially) good value.
The company has their core energy services business but has been involved in several different businesses, a mini-conglomerate. I like conglomerates due to their perennial discount in recent times. The company has taken steps to refocus on their strongest business segments, and I am interested to see if the strategy will pay off in the long term.

Superior Plus Website
Conclusion
Some overall weakness and it remains to be seen how long this will continue for. Only time will tell what will end up happening to my holdings and the companies I invest in, but the weakness in the marijuana market has had an outsized impact. Hopefully, readers have found some value between my analysis and some prospective investment ideas. I have pushed my portfolio concentration to meet this weakness in the portfolio, making my overall portfolio riskier.
My goal is to stay concentrated in the strongest companies while accenting that concentration with DRIP'd quality companies that I can build on weakness and strength. It will be an interesting few months on the way to marijuana legalization, and on our way into 2018 to a market correction, or continued outsized returns.
Thanks for reading, and happy investing.
Please consider following. All investment purchases are updated via Blog Posts to followers. As I do my best to avoid trading too actively in the account, you have my word not to inundated with those posts.
Disclosure: I am/we are long PORTFOLIO. I wrote this article myself, and it expresses my own opinions. I am not receiving compensation for it (other than from Seeking Alpha). I have no business relationship with any company whose stock is mentioned in this article.
Additional disclosure: All companies listed and currently long with APTS long on the NYSE and all others on Canadian exchanges.
Editor's Note: This article covers one or more microcap stocks. Please be aware of the risks associated with these stocks.