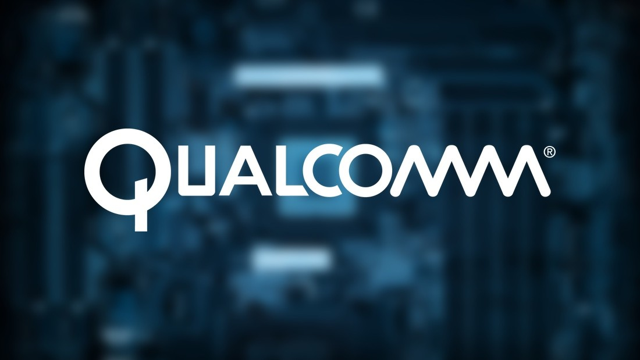 Twenty Eight Percent Trade Profit
The confluence of uncertain circumstances encircling Qualcomm Inc. (QCOM) is producing a likely top for the stock and presents a good opportunity for investors to take profit on an interim basis. By outrightly rejecting a takeover bid, Qualcomm directors are precipitating a hostile attempt to acquire the company. A huge one-time tax charge and a fusillade of regulatory fines have produced a red-ink quarter. The company forecast for the second quarter prompts scowls on Wall Street. Customers representing 10% of Qualcomm's revenue object to the prospect of a takeover. The extended time period needed to gain regulatory approval for a takeover introduces further uncertainty. The putative cost of Qualcomm's target European acquisition continues to climb.
This author identified Qualcomm as a buy in an article published on Seeking Alpha on September 25, 2017 ("Qualcomm: Share Price Resilience Signals An Upturn"), on which day the stock closed at $51.62. A little over four months later on February 2, 2018, Qualcomm has closed at $66.07 for a gain of $14.45 (28.0%) per share. This now represents an appropriate exit point for traders, while reserving the opportunity to re-enter in the longer term if future fundamentals acting upon Qualcomm so warrant.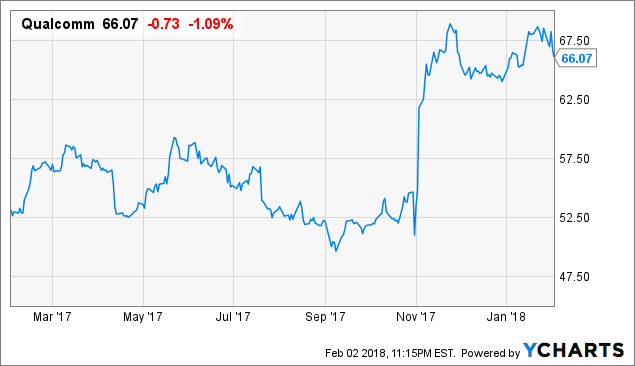 There are currently many exogenous and volatile variables of indeterminable outcome at play which affect Qualcomm's share price in light of the company's present circumstances and that ambient volatility argues for locking in profits. As and when the facts change, then I will consider entering a new position in Qualcomm in the future, if appropriate.
Likelihood Of Significant Retracement
The coming weeks that lead up to and the months that then ensue the March 6, 2018, board election meeting promise in this author's view the likelihood of a significant retracement in stock price as market estimations of outcomes with regard to the hostile bid for the company being undertaken by Broadcom Ltd. (AVGO) ebb and flow.
Among the disruptive dynamics at play, Qualcomm's board has taken an entrenched position against the Broadcom bid, referring to it as "dramatically undervalued" and to Broadcom's slate of 11 directors as "lack[ing] significant large-cap technology board experience", thus precipitating a pitch by Broadcom over the heads of the board directly to institutional holders who are currently in possession of 76.18% of the company's stock as reported in the most recent 13F filings.
Clearly, because of the majority proportion of their holding, institutional investors are a key group in this matter, and Broadcom is being highly attentive to their views. While I consider that in the longer run there is a reasonable probability that the Broadcom takeover will succeed, not least because the company has good lines of communication with Qualcomm's institutional holders, at the moment there is enough turbulent water of indeterminate direction to suggest standing on the bridge to await a cohesive alignment of determining factors.
Negative Influences On Share Price
Adding to influences playing on share price, Qualcomm announced with its first quarter earnings results on January 21, 2018, a $6 billion one-time charge resulting from new U.S. corporate tax law. This netted out to a loss of $5.95 billion, translating to a loss of $4.03 per share, in the quarter ended December 24, 2017.
Further attention was drawn to the company's contentious patent licensing fee model by three separate substantial regulatory fines: a $1.2 billion penalty levied by the European Commission, an $868 million penalty imposed by the Korea Fair Trade Commission, and a $778 million Taiwan Fair Trade Commission penalty. Such a salvo of large fines emphasizes the question for Qualcomm of the continued viability of the patent license fee model.
In the previous financial year, the company showed a profit of $682 million, representing 46 cents per share. While the tax-related hit and the regulatory fines are one-time charges, they come when Qualcomm is contending with many other challenges and their negative effect on share price may be augmented for that reason.
Dark Cloud Floating
Another dark cloud is floating above Qualcomm in that the company's forecast for the second quarter fell short of Wall Street's expectations. The company projected adjusted earnings of between 65 and 75 cents a share on revenue of between $4.8 billion and $5.6 billion. Heading into the report, Wall Street prognosticators anticipated earnings of 86 cents a share for the second quarter, with revenue of $5.58 billion.
This degree of separation may reinforce the view that present management have underperformed over the past three-and-a-half years in their charge to grow adjusted earnings. It is believed that orders for modems from a major customer have declined significantly, lowering forward projections, and this, in turn, may imply criticism that present management has demonstrably mismanaged its relationship with Apple Inc. (AAPL), manifesting in a protracted legal dispute with an important customer.
Apple has brought suit against Qualcomm over patent licensing fees, and Apple's contract manufacturers have withheld royalty payments to Qualcomm from the beginning of last year, seriously depleting the company's revenue stream.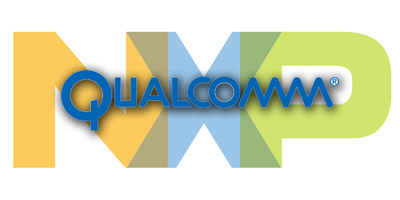 Concerns Over Pricing Power
Aligning themselves against the proposed takeover of Qualcomm by Broadcom, three large Chinese smartphone producers are declaring their concerns over the mobile processor pricing power that the combined entity would have. These fears reference the propensity of Hock Tan, CEO of Broadcom, to quickly hike prices after an acquisition is made. Vivo Electronics Corp., OPPO Electronics Corp., and Xiaomi Corp., representing in excess of 10% of Qualcomm's annual revenue, have emphasized that their suspicions have not been allayed by Tan's assurances that he will revamp Qualcomm's pricing policies after a takeover.
Time is also an important factor. A takeover will have to pass muster with governmental regulatory and antitrust agencies undertaking reviews in many countries. Extended time thereby imposes further uncertainty on share price, and opposition to a takeover from the biggest smartphone manufacturers in China will probably damage attempts by Broadcom to gain the approval of Chinese regulators. The drawn-out nature of this process represents a reason to consider interim prime entries and exits with Qualcomm stock.
As time passes, the stock price of NXP Semiconductors N.V. (NXPI), Qualcomm's acquisition target, continues to climb steadily while regulatory approval of the deal is sought around the world, aided by the activist urgings of hedge fund Elliott Management. Elliott has retained UBS Group AG (NYSE:UBS) to assist its efforts to achieve a better bid price. NXP closed on February 2, 2018, at $120.57, more than $10.00 above Qualcomm's offer price of $110.00. Ultimately, a more expensive transaction than was envisioned by the initial offer will expose Qualcomm's stock to significant downward pressure.
Conclusion
The balance of probabilities when taking into account the elements discussed above, which represent the prospect of negative influence on stock price, argues at this point for an exit of Qualcomm to realize profits and thereafter await resolution of at least some of the many challenges facing the company. To date, the considerations described in this article have not yet been reflected in share price.
Consider following this author. To receive immediate alerts upon publication of future articles by this author, please click on either of the "Follow" buttons at the top and bottom of this page, and then select "Real Time Alerts." To review previously published articles by The Structure Of Price, click on the author's name at the top of this page.
Disclosure: I/we have no positions in any stocks mentioned, and no plans to initiate any positions within the next 72 hours. I wrote this article myself, and it expresses my own opinions. I am not receiving compensation for it (other than from Seeking Alpha). I have no business relationship with any company whose stock is mentioned in this article.