Tupperware's (TUP) 4Q17 results, announced on January 31, were mixed and failed to instill much confidence in the company's investors.
Revenue of $588.6 million barely missed consensus, and maybe would have met expectations if not for FX headwinds that are not unfamiliar to the company. After accounting for the difference of one fewer week in fiscal 4Q17 vs. 4Q16, I estimate that reported revenues were up a relatively healthy 5%.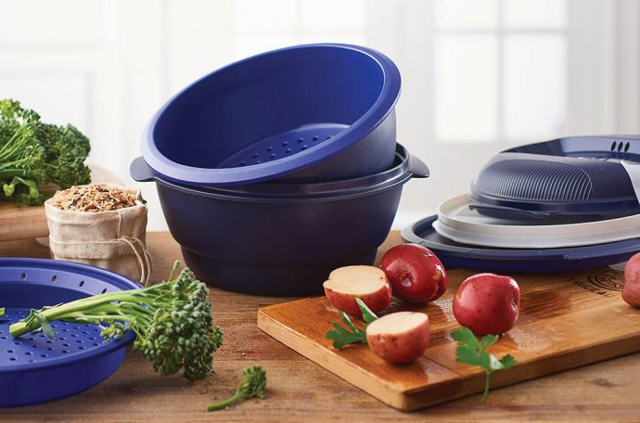 Credit: Tupperware's blog
But the geographic mix of Tupperware's sales points to pockets of material weakness, particularly in mature and developed markets. Countries like Italy and France were down sharply in the quarter, with the former reaching -20% ex-FX amid supply chain challenges.
Emerging markets did not perform well across the board, but China and Mexico (also Brazil to some extent) helped to carry the laggards. The Asian super-market grew at an impressive clip of 28% in local currency, and saw India's and Indonesia's sales drop at least 20%.
Further down the P&L, the Orlando-based company kept profitability solid, particularly as opex adjusted for one-off items remained flat on a comparable-period basis. Gross margins slid, but not enough to prevent op profit from growing 5% despite the shorter quarter. An adjusted effective tax rate of 22.3% came in pretty low, helping Tupperware deliver non-GAAP EPS of $1.59 that beat consensus by a sizable nine cents.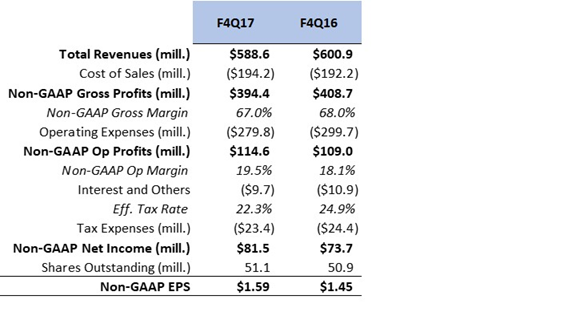 Source: DM Martins Research, using data from company reports
Where do I stand on the stock?
As I have stated before, TUP was one of my most profitable single-stock bets last year as a result of fortunate timing. When I bought shares, in January 2017, forward P/E had reached a 52-week low of 11.5x that I found unjustified. The company's turnaround efforts seemed on track, and the robust dividend yield could serve as a share price floor. I sold in May, when P/E surpassed 15x and after TUP had surged over 30% in less than four months.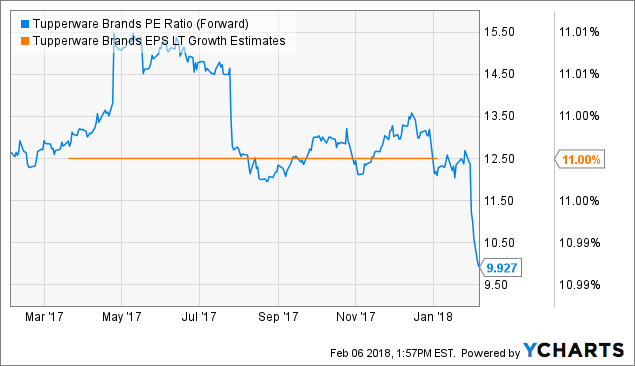 Today, the stock's forward earnings multiple has breached into single-digit territory (see chart above), with forward PEG dipping to only 0.9x. The company's most recent results were not pristine across the board, but were far from disastrous and not concerning enough to support the depressed valuations, in my view. Although I fear for revenue growth concentration in two or three major markets (e.g. China and Mexico), the risks might be at least properly compensated by the rock-bottom stock price that's now sitting near five-year lows.
I will continue to do some research on this name and may very well add a few shares at current levels.
Note from the author: if you have enjoyed this article and would like to receive real-time alerts on future ones, please follow DM Martins Research. To do so, scroll up to the top of this screen and click on the orange "Follow" button next to the header, making sure that the "Get E-mail Alerts" box remains checked. Thanks for reading.
Disclosure: I/we have no positions in any stocks mentioned, but may initiate a long position in TUP over the next 72 hours. I wrote this article myself, and it expresses my own opinions. I am not receiving compensation for it (other than from Seeking Alpha). I have no business relationship with any company whose stock is mentioned in this article.