For those seeking major gains through long-term investments, the odds of winning are not the only consideration. If the investment is in a well-run company with sufficient financial strength, even the greatest bear market will not erase the value of holding. In contrast, time after time, truly unusual stocks have subsequent peaks many hundreds of percent above their previous peaks. Thus, risk/reward considerations favor long-term investment. - The Father of Growth Investing (Philip Fisher)
On Feb. 5, 2018, Spectrum Pharmaceuticals (NASDAQ:SPPI), a bioscience that focuses on the development and commercialization of drugs to service blood disorders and cancers, announced the positive results for the phase 3 ADVANCEtrial that studied the lead molecule eflapegrastim (Rolontis). Interesting, the share price has not moved up by much. The stock has been trading on a downtrend and tumbled by 9%. The share price recovered over 2% today. Nevertheless, the stock has been trading downward for the previous 5-day like most equities. The DOW (INDEX:DJI) also lost over 1164 points (over 4%) in the said time frame. Similarly, the iShares NASDAQ Biotechnology Index (NASDAQ:IBB) and SPDR S&P Biotech (NASDAQ:XBI) shed over 7% and 5%, respectively.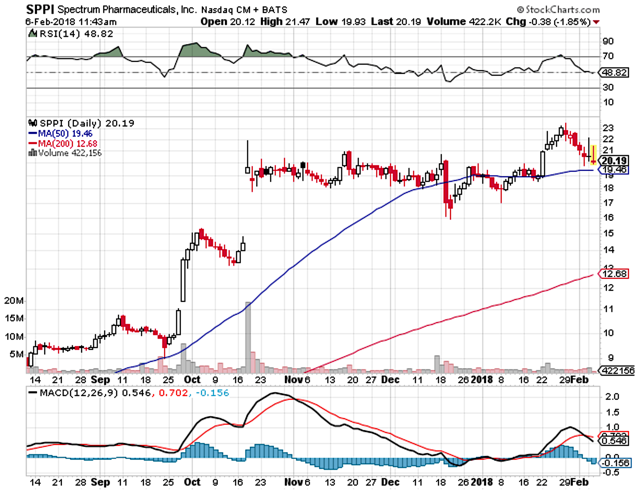 Figure 1: ABC stock chart. (Source: StockCharts).
Fundamentals Analysis
The Henderson, NV, based-firm Spectrum has an approved product portfolio of six FDA-approved therapeutics that target the following cancers: non-Hodgkin's lymphoma, advanced metastatic colorectal cancer, acute lymphoblastic leukemia, and multiple myeloma. Despite that sale of the approved medicines are not robust, they are, nonetheless, significant to fuel further pipeline innovation (as illustrated in figure 2). Notably, we mentioned the that the former CEO (Rajesh Shrotriya, M.D.) had been trying for over a decade to find a blockbuster for Spectrum. Based on our data analysis, it is not far from the truth that Dr. Raj may have found his answer with rolontis and poziotinib.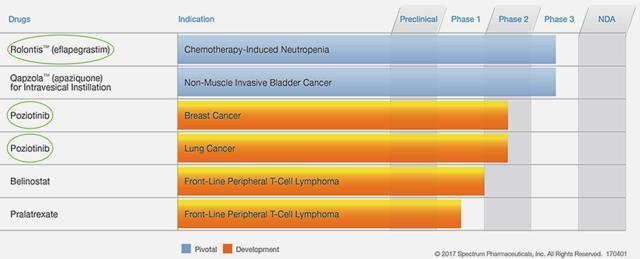 Figure 2: Therapeutic pipeline. (Source: Spectrum).
Accordingly, poziotinib posted the robust phase 2 data, which potentially positioned the aforesaid molecule to be a stellar treatment for both breast and lung cancers. The positive clinical binary event enabled our IBI Long-Term portfolio to gain over 172% on the stock since we recommended it back on July 17, 2017. In the prior research, "Will Rolontis Substantially Increases The Company's Prospects?" we noted,
Spectrum reached an agreement with the FDA for the Special Protocol Assessment re Rolontis phase 3 trial in Dec. 2015. In Q1 of the following year, the firm initiated the ADVANCE Trial that is currently studying 400 patients in the US, Canada, and South Korea. The study is investigating the non-inferior primary outcome (the severe neutropenia duration) of Rolontis to pegfilgrastim (Neulasta) for breast cancer patients with cancer-induced neutropenia ("CIN"). Another similar phase 3 trial ( RECOVER) is also assessing 218 patients in the US and Europe. And, the company is expected to file a Biologic License Application ("BLA") with the FDA next year.
As follows, the company recently announced the positive topline results for ADVANCE, as we forecasted. The trial met its primary endpoint. The side effects profile was similar between the two treatment arms. Per the new President and CEO (Joe Turgeon),
The positive top-line data from our Phase 3 study is an important milestone for Spectrum as we continue to move our company forward. Also, the completion of enrollment of our second Phase 3 (RECOVER) study keeps us on track to file a BLA in the fourth quarter of 2018. ROLONTIS has the potential to be an important alternative for physicians and patients within this multibillion-dollar market.
Final Remarks
Given that ADVANCE reported positive results, most of the investing risks in Spectrum are now deleveraged. And, there is a high probability that it will be FDA-approved. In the prior article, we noted that if Rolontis is eventually approved, it'll be the first novel medicine for CIN in the past 25-years. We prognosticated that the said molecule will procure at least 15% of the CIN market. Of note, the market has been undergoing tumultuous trading for the past five days. It's important to implement trading strategies and portfolio allocation in anticipation of the potential incoming recession (which we provided for IBI partners).
Author's Notes: We're honored that you took the time to read our market intelligence. Founded by Dr. Hung Tran, MD, MS, CNPR, (in collaborations with Analyst Vu, and other PhDs), Integrated BioSci Investing ("IBI") is delivering stellar returns. To name a few, Nektar, Spectrum, Atara, and Kite procured over 310%, 172%, 155%, and 82% profits, respectively. Our secret sauce is extreme due diligence with expert data analysis. The service features a once-weekly exclusive Alpha-Intelligence article, daily analysis/consulting, and model portfolios. Subscribe to our marketplace now to lock in the legacy price and save money, as we're increasing our price soon.
Disclosure: I/we have no positions in any stocks mentioned, and no plans to initiate any positions within the next 72 hours. I wrote this article myself, and it expresses my own opinions. I am not receiving compensation for it (other than from Seeking Alpha). I have no business relationship with any company whose stock is mentioned in this article.