Last month, I wrote the following articles on Seeking Alpha, explaining why the US stock market was seeing its largest bubble in history as well as advising on protection against possible bear market and recession:
The Warren Buffett Indicator Is Now Telling You Not To Bet On America
My Recession-Proof Strategy And Top Picks For 2018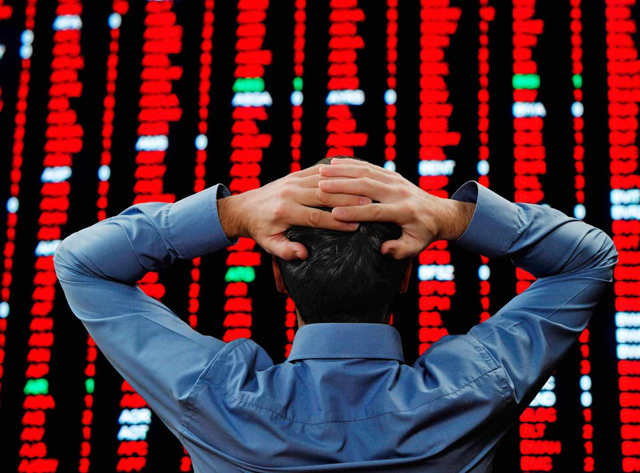 Source: letmeaddvalue.com.
Even after the recent near 10% correction, US stocks still look significantly overvalued, per the Warren Buffett Indicator (140% as of 2/5/2018 vs. the historical average of 75%).
The Buffett Indicator of US Stock Market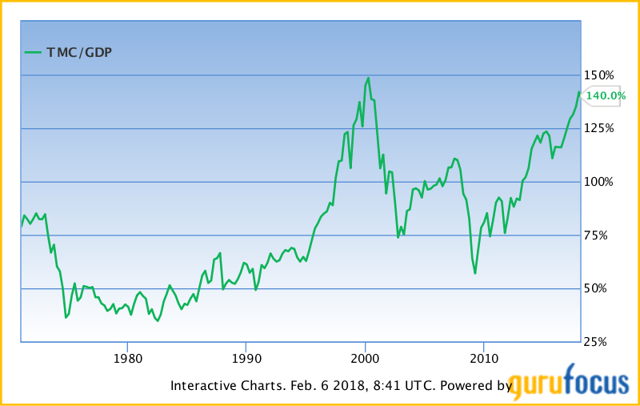 Source: GuruFocus.
Meanwhile, a geographic comparison is telling us that this market overpricing prevails across the majority of the developed world while emerging markets are looking relatively attractive.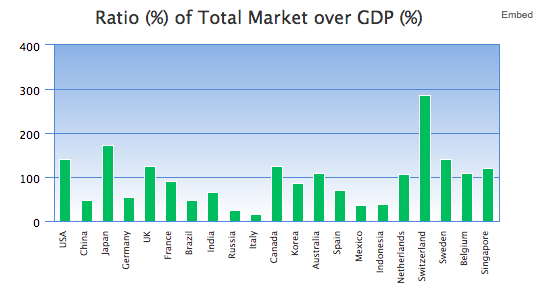 Source: GuruFocus; Data as of 2/5/2018.
Even another 30-50% off in terms of valuation from here (if presented) should not be surprising. Actually, for long-term investors, plunging equity market and surging volatilities should always excite you rather than concern you. Any price discount offered by sometimes irrational Mr. Market is a rare gift.
For those who experienced sleep issues lately, here is the recommendation:
Consistently buy a low-cost broad stock market index fund, such as S&P 500 ETF (SPY), no matter what happens in the market;
Never be panic selling;
Don't even think about market timing or stock picking;
Avoid handling equity investment by yourself in case 1, 2, or 3 cannot be achieved.
On the contrary, if you are willing to celebrate and embrace the recent market shockwave, congratulations - you'll very likely earn great financial future ahead by making friends with market volatilities! In the meantime, one can even further enhance his/her alpha by over time accumulating positions in wonderful businesses at fair prices. The fair price opportunity is seen more often during a volatile market, while you can read more about my ideas regarding picking wonderful businesses over the articles below:
13 Stocks That Top My Factor-Based Value Investing Ranking System
In spite of the dramatic stock price movement, business fundamentals of Corporate America do not change that much over the time. For instance, sales at McDonald's (MCD) or Walmart (WMT) certainly do not plunge 4-5% overnight (both stocks are among my bear-market-proof picks for 2018).
I do believe that American businesses are great candidates of high-quality stocks. However, for those who would like to diversify into the broader developed world, check out a couple of my picks below, which earn high scores from my ranking algorithm:
Novozymes produces a wide range of industrial enzymes and microorganisms. Together with partners, the company turns to biology to unlock business opportunities across industries. For example, it creates microorganisms that help farmers achieve a better harvest and support sustainable agriculture and delivers biological innovation to producers of ethanol, bread, detergents, textiles and many other products.
Being a clear market leader, the business has achieved consistently high ROIC of over 15%, ROE of over 20%, and ROA of over 10% every single year for the past decade (see below), with a strong balance sheet.

Source: Morningstar.
It is also worth noting (see below) that the company did not experience any negative growth in terms of revenue, operating income, net income, EPS for any single year (including the 08/09 global recession) during the past decade, showing resilient to economic cycles.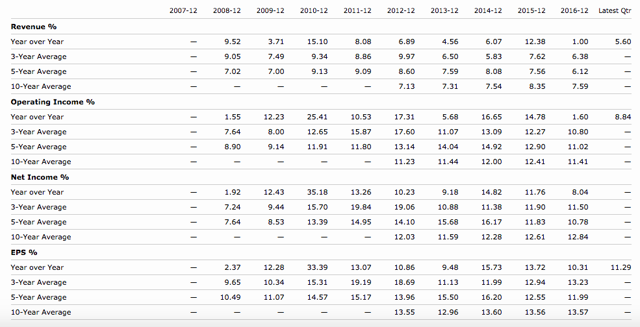 Source: Morningstar.
US investors can invest in Novozymes through its ADR traded on the US OTC market. The stock is currently traded at 30.1 P/E, 6.5 P/S, and 23.8 P/CF (vs. 5-year averages of 32.9 P/E, 6.5 P/S, and 25.8 P/CF).
Having Master Franchise Agreements in place with DPIF (Domino's Pizza International Franchising Inc., the owner of the Domino's brand across the globe), Domino's Pizza Group PLC owns exclusive rights to the markets in the UK, the Republic of Ireland, Switzerland, Luxembourg, and Liechtenstein, as well as has associate investments in Germany, Iceland, Norway and Sweden. The company's aim is to be the number one pizza company in every neighborhood in which it operates, either through its own corporate stores or through stores operated by its franchisees. See the business structure below.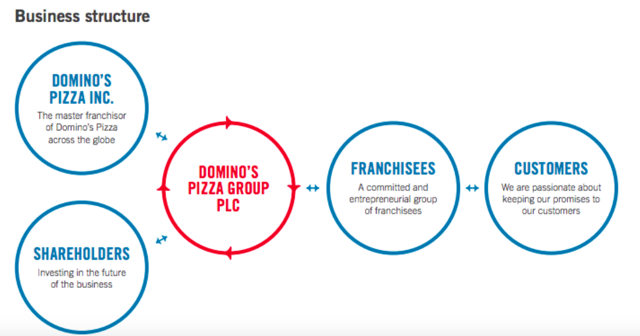 Source: Domino's Pizza UK Annual Report 2016.
Similiar to Novozymes, the management at Domino's Pizza UK shows the great capability of efficiently allocating capitals, generating high returns on investments: consistently high ROIC of over 15%, ROE of over 20%, and ROA of over 10% every single year for the past decade (see below).

Source: Morningstar.
Being a leader in the niche market of pizza delivery, Domino's UK never missed a single year (including the 08/09 global recession) in terms of revenue increase (see below) and has grown its EPS at a remarkable CAGR of over 20% for the past decade.

Source: Morningstar.
US investors can invest in Domino's Pizza UK through its ADR traded on the US OTC market. The London-traded stock is currently priced at 23.3 P/E, 4.1 P/S, and 22.4 P/CF (vs. 5-year averages of 31.4 P/E, 4.4 P/S, and 24.3 P/CF).
Summary
Even after the recent market fluctuations, US stocks still seem to stay in the bubble territory. This does not necessarily mean that the bubble could not grow any larger, while any further discount on valuation if offered by sometimes irrational Mr. Market, should be celebrated by long-term investors. Those who are seeking to enhance alpha could look into some bear-market-proof defensive plays and/or diversify away from being too concentrated in the US market. For example, Novozymes and Domino's Pizza UK offer both such protection and diversification.
Disclosure: I am/we are long DPUKY. I wrote this article myself, and it expresses my own opinions. I am not receiving compensation for it (other than from Seeking Alpha). I have no business relationship with any company whose stock is mentioned in this article.
Editor's Note: This article discusses one or more securities that do not trade on a major U.S. exchange. Please be aware of the risks associated with these stocks.