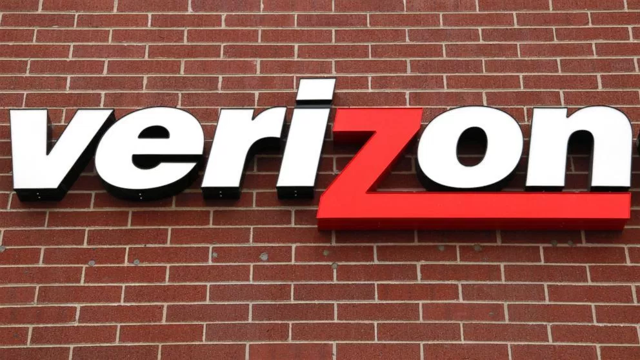 With interest rates at rock-bottom levels over the last 10 years, I've seen some questionable financial decisions made. Many companies have taken the bait and loaded up on debt. Many have also rapidly increased dividend payments (sometimes financed with debt), which has appealed to investors searching for yield. This, of course, can backfire if rates begin to rise. Verizon (VZ) is a good example of a company that is guilty of these sins and is in a precarious position should rates rapidly rise. Here are some key points:
Verizon has $117 billion in debt, which will need to be repaid or refinanced in the future. This adds $1.17 billion in interest expense for every 1% increase in rates.
Liquidity is tight. Verizon has only $2.1 billion in cash reserves, so can't pay off much debt in a pinch.
Verizon currently has a free cash flow shortfall and can't afford its dividend, which has been partially financed with debt over the last two years.
With all this being said, the recent tax legislation is very important for Verizon and is expected to increase cash flow during 2018. I just wouldn't count on this given other macroeconomic and competitive risks. Until Verizon can demonstrate affordability of the dividend and start chipping away at its debt load, I'll be staying away from the stock.
Verizon's Sluggish Performance
Verizon's sales performance over the last couple of years hasn't been very impressive. Revenue has basically been flat since 2014 and is still down off of a record 2015. Retail connections have been increasing, but competitive pressure has been intense, which has led to pricing reductions. You'll notice that net income was way up in 2017, but that was mostly a result of the recent tax legislation. Verizon recognized a one-time tax benefit of approximately $16 billion in its most recent quarter. If you remove that, there would have only been a slight net income increase compared with 2016.


Data Source: Verizon's Public Filings
Verizon Has Way Too Much Debt
A few years ago, Verizon made a $130 billion acquisition of Vodafone's 45% interest in Verizon Wireless. This deal had two negative consequences. Verizon partially funded the deal with stock, which automatically increased dividend payment obligations. This is why I like stock transactions for young tech companies (no dividend payments) and less so for mature companies like Verizon. Second, Verizon financed the rest with debt, which has since left the company overleveraged. The problem here is that Verizon probably got a bad deal on the transaction and hasn't experienced the anticipated growth.
As you can see in the table below, Verizon's debt has ballooned to $117 billion, an increase of $65 billion since 2012. Net cash is significantly in the negative and has gotten worse every year since 2013. Cash reserves are also only at $2.1 billion, which is tight for a company the size of Verizon. To put this in perspective, Verizon almost has $1 in debt per $1 in revenue. With interest rates low this can be manageable, but this is a very risky amount if rates were to spike. During a recession this risk would be magnified, especially if credit markets tightened, which could put Verizon in a position to be downgraded.

Verizon Can't Afford Its Dividend
Verizon's dividend is at the core of its debt problem. As I mentioned above, the Verizon Wireless deal caused the dividend obligation to rapidly increase over the last couple of years. Verizon also continues to voluntarily increase the dividend payment every year. This has left the dividend unaffordable during the last two years, which has caused Verizon to use cash reserves and finance payments with debt. I'll be clear, there's nothing I hate more than companies financing dividend payments with debt.

Note (1) - I've included "Net Wireless Licenses" in the "Modified Free Cash Flow" calculation. This includes any purchases or sales of wireless licenses. Purchasing (and sometimes selling) these licenses is core to Verizon's business, which is why I've included them.
Note (2) - I've also included "Special Distributions" in the "Payout Ratio" calculation. These were payments that Verizon was making to Vodafone which previously owned 45% of Verizon Wireless.
Looking Ahead Into 2018
I will say that 2018 is looking a little brighter. Verizon owes a huge thanks to the recent tax legislation, which is expected to greatly improve cash flow. According to Verizon's guidance:
The expected savings from tax reform will generate a net $3.5 billion to $4.0 billion uplift to cash flow from operations in 2018. This is expected to yield a 55 to 65 cent increase in 2018 EPS, net of impacts from the employee and Verizon Foundation initiatives. The resulting 2018 effective tax rate is projected to be in the range of 24 to 26 percent.

The incremental cash flow will be used primarily to strengthen Verizon's balance sheet."
This should just be enough to get the dividend payout ratio just below 100%, which is still high but much better than the last two years. I'm skeptical that there will be much cash flow left over to begin strengthening the balance sheet as Verizon states, so that will be a point to watch throughout the year.
Conclusion
Verizon needs to start taking some drastic steps to reduce risk in case interest rates continue to rise. The first and most obvious change is reducing the dividend to a more manageable level. That would free up cash flow to begin paying down debt. This move would probably hurt the stock price, but it would be the right move over the near term. Verizon's focus should be to reduce debt and there's no other way to do that unless free cash flow is available to do so. As I mentioned above, Verizon expects tax legislation to greatly help free cash flow, but there are a few scenarios that could still put Verizon in a very weak position. For example, if rates rise, Verizon's cost base will also rise and this will negate some of the tax savings. I also believe Verizon is in a much more fragile position macro-economically than say 5 years ago. There has already been pricing pressure that has negatively impacted performance over the last couple of years. My concern is based on how quickly the telecommunications and entertainment industry is changing and consolidating, which make future performance more unpredictable. Last, the U.S. is getting late in its growth cycle. Verizon's debt load puts it in a bad position during a recession, which will inevitably happen at some point. For these reasons, I'm staying away from the stock in the near future.
Disclosure: I/we have no positions in any stocks mentioned, and no plans to initiate any positions within the next 72 hours. I wrote this article myself, and it expresses my own opinions. I am not receiving compensation for it (other than from Seeking Alpha). I have no business relationship with any company whose stock is mentioned in this article.