Chipotle Mexican Grill (CMG) just reported Q4/2017 results. Sales slightly missed estimates while EPS came in 1.5% higher than expected. However, the stock dropped more than 10%. In this article, I will tell you why I like the long-term outlook and why the stock might be an interesting buy.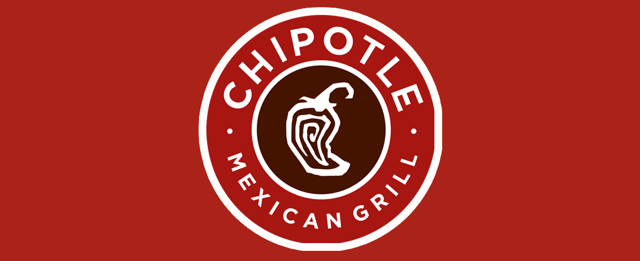 Source: Loveland Magazine
The Numbers Are Not That Bad
Fourth quarter EPS came in at $1.34 versus expectations of $1.32. This 1.5% beat is well within the range of estimates and another number that was almost perfectly predicted by Wall Street estimates. Since Q4 of 2015 there has only been one quarter that has surprised. This happened in the third quarter of 2016 and it was the last big disappointment (so far).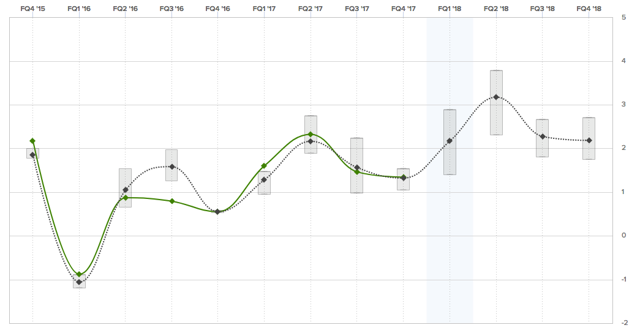 Source Estimize
Sales increased 7.3% to more than $1.1 billion in the fourth quarter. This was due to the opening of 38 new restaurants. Net income increased massively from $16 million to $43.8 million. The bad news is that same-store sales are rather weak with a small increase of only 0.9%. This is the lowest SSS increase since the fourth quarter of 2016, when SSS declined almost 5%.
Full-year results look a bit better. Total sales increased 14.7% to more than $4.5 billion. The company opened 183 news restaurants while closing 25 stores. 15 of those were ShopHouse Southeast Asian Kitchen restaurants. SSS were up 6.4%, representing the first increase since 2015 and the biggest increase since 2014.
Below, you find an overview of revenue and sales growth from 2009 until 2016.

Source: Rocket
Furthermore, rising menu prices impacted total sales by 2.4% in the fourth quarter. However, this was partially offset by a transaction decrease, which I think is bad news. The good news is that food costs as a percentage of sales were 34.2% versus 35.3% one year ago. This was supported by lower packaging costs and falling avocado prices - something that is quite unique in an environment of rising prices.
Restaurant level operating margins were 14.9% versus 13.5% in the fourth quarter of 2016. This is also due to lower promotional activities and lower food prices.
Overall it looks like the company is back on track to improve sales after doing very poorly in 2016.
Interesting Changes At Chipotle
The management mentioned a few interesting changes that will hopefully further support Chipotle's move towards higher growth and a sustainable recovery.
First of all, the company is pursuing three main goals.
Operational changes and efforts to perfect the guest experience
Enhancing the guest experience through innovations in digital and catering
Reinvest in our existing restaurants to enhance guest convenience and improve appearances
Operational changes are mainly focussed on improving kitchen efficiencies and training employees. A centralized training program in Denver will be launched to train field leaders who have to improve the most important elements that influence the guest experience.
Digital innovations and catering are another topic. Digital sales are the company's fastest-growing segment. Digital sales were up 33% while total digital sales are 8.6% of total sales. Mobile ordering is up a stunning 50%, boosted by a new version of the Chipotle app that allows easier ordering and ways to pay for your meal.
Furthermore, it is interesting to see how Chipotle is changing its catering approach. Catering will be available to groups as small as 10 people for only $9 per person. This is down from 20 person groups and at least $12 per person. Catering will be available at 40% of Chipotle's stores and has grown 20% in 2017. I like this idea and think that a lower 'entry barrier' will make catering increasingly attractive.
Guest convenience and appearances will be improved by an enhanced restaurant interior. The company will improve beverage presentation, install dim lighting and increase the overall comfort of the dining area. Furthermore, Chipotle will improve its online experience and replace aging equipment. This has been one of the company's goals from the beginning. Chipotle wants to offer a unique experience while still offering fast dining options.
Analysts Are Still Not Convinced
EPS estimates for 2018 are $9.95 while the estimates for 2019 are at $12.30. Even though this is a 24% increase, we see that both estimates have been lowered since 2016. There does not seem to be much confidence that the company is going to surprise investors with something that could turn this ship into a high growth restaurant business.

Source: 4-Traders
However it is a good sign that the number of downside revisions has declined from more than 20 (for 2018 EPS) during the summer of 2017 to almost zero. Note that February has just started, hence the zero revisions.
I am Not Buying - Yet
Chipotle is in an interesting situation. The company is coming from a severe revenue decline along with double digit SSS contraction. At this point, we are seeing that SSS are slowly coming back while total sales seem to continue their uptrend.
Analyst estimates reflect this. EPS growth has grown from roughly 80 cents in 2016 to $6.19 in 2017. 2018 could see another 50% increase while 2019 is expected to grow 24%. All of these numbers are expectations which means that they will likely be adjusted over time. However, it also means that the stock is getting rather cheap considered the company's long-term potential.
The current PE ratio is at 52 while the forward PE is at 27. Based on 2019 EPS you are buying at roughly 20 times earnings. The only problem is that the revision trend is down. And that is all it takes to spoil a stock price rally.
Investors are heavily selling the stock. The stock has declined from $340 in January to $267 while I am writing this.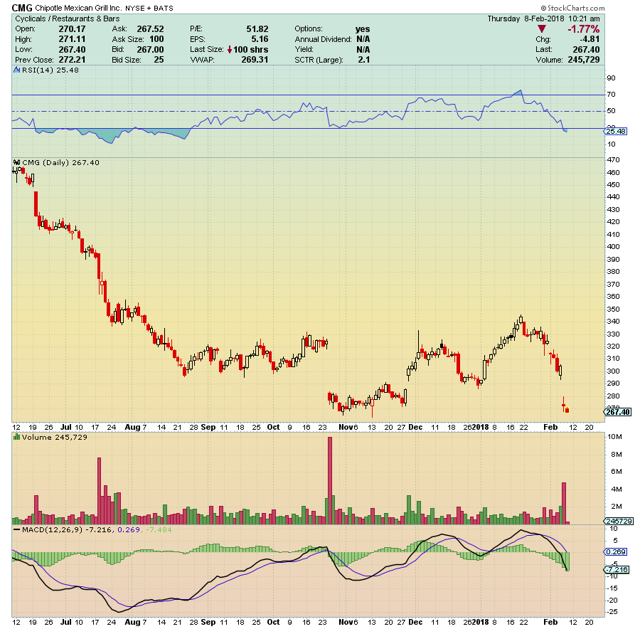 I am not complaining. I would love to buy this stock at lower prices to benefit from the long term trend. I think that it makes sense to use weakness provided by disappointment on a very high level and declining EPS expectations to buy the company's turnaround below 50 times earnings.
We are likely going to see both revenue and same store sales growth at higher levels than 2017. Especially when the company is going to enhance its customer experience along with better digital services. This will have a major impact going forward.
Additionally, I expect that EPS revisions for 2018 and 2019 might have bottomed. It seems that negativity is dwindling.
Personally I am interested in your opinion. Do you believe the company is able to turn this ship around and return to high growth numbers like we saw prior to 2015? Please let me know in the comment section below.
And, as always, stay tuned!
Author's note: Thank you for reading my article. Please let me know what you think of my thesis. Your input is highly appreciated.
Disclosure: I/we have no positions in any stocks mentioned, and no plans to initiate any positions within the next 72 hours. I wrote this article myself, and it expresses my own opinions. I am not receiving compensation for it (other than from Seeking Alpha). I have no business relationship with any company whose stock is mentioned in this article.
Additional disclosure: This article serves the sole purpose of adding value to the research process. Always take care of your own risk management and asset allocation.