It's been a while since I've covered AerCap Holdings (NYSE:AER). In my previous article on the stock, I predicted that more growth would eventually materialise – the stock was trading at $35 back in August 2016.
Since then, we have seen the stock rise to $52.24 at the time of this writing: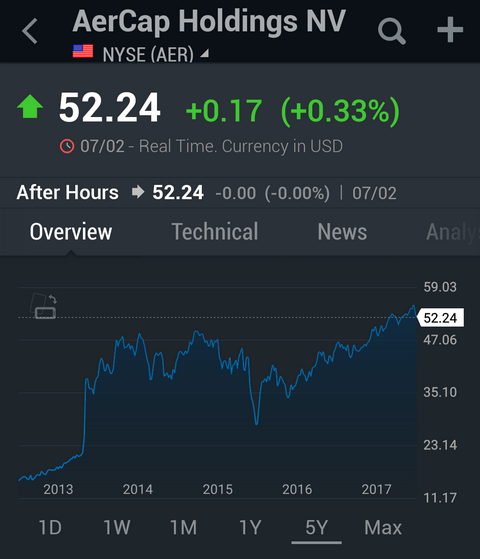 Source: investing.com
Moreover, the stock still looks to be trading at good value since we have seen earnings per share continue to rise, while the price/earnings ratio continues to remain near a five-year low: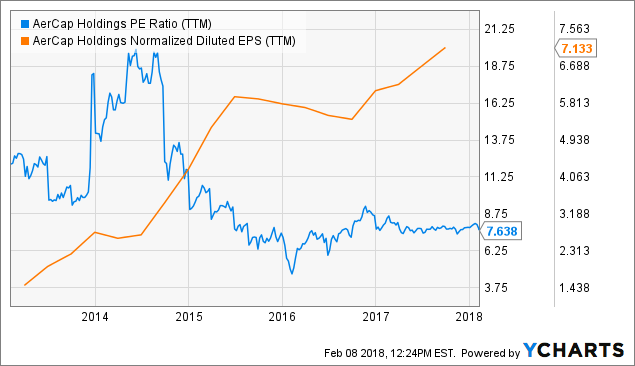 I had previously been highly optimistic on AerCap Holdings' prospects given the growing trend by airline companies to lease rather than buy aircraft to conduct their operations. With AerCap Holdings having a foothold in the narrow-body segment in particular, the company has seen significant growth through catering to this market.
That said, there is one big advantage that AerCap Holdings has over many of its rivals at this point in time: it does not have the Airbus (OTCPK:EADSY) A380 as part of its portfolio.
With concerns mounting that the Airbus A380 program is growing too old for its time, the industry is seeking smaller jets for more frequent operations. That is, airline companies would prefer the flexibility of having their passengers being able to catch a transcontinental flight at several time periods during the day, rather than having one large aircraft transport a large number of passengers at less frequent time intervals.
In this regard, AerCap Holdings is in a very good position. When we look at the fleet breakdown of this company, we see that a large part of its portfolio is comprised of smaller, narrow-body jets: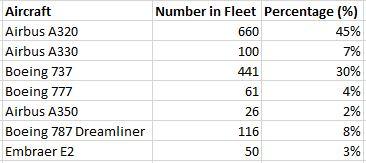 Source: AerCap Holdings – Our Aircraft
Meanwhile, Amedeo, an Irish-based aircraft leasing company, has eight A380s as part of its portfolio, and has had to create its own airline to operate the airlines through codeshares with other companies – the reason being that airlines are no longer willing to renew leases for the airline. The lion's share of demand for the A380 comes from UAE-based Emirates Airlines, without which the A380 program would be virtually nonexistent at this point: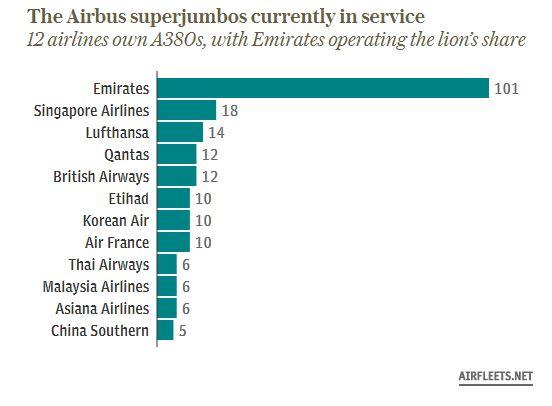 Source: airfleets.net
The airline industry has been making a shift in this regard – the emphasis is increasingly focusing on route efficiency and providing a wide variety of options when it comes to facilitating trans-Atlantic routes. For long-haul flights, fuel efficient aircraft such as the Boeing (BA) 787 Dreamliner or Airbus A350 have started to pose a serious threat to jumbo jets such as the A380 or Boeing 747.
To conclude, the market for aircraft leasing continues to look favourable and in my opinion, AerCap Holdings is best positioned to capitalise on these trends.