Invesco Fixed Income shares its views on currencies around the world
By Ray Uy, Head of Macro Research and Currency Portfolio Management. Posted on Expert Investment Views: Invesco US Blog.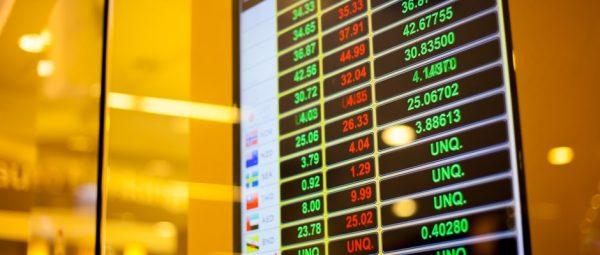 US dollar:
We expect the US dollar to weaken throughout 2018. We base our view on positive global growth and predicted changes in global monetary policy. While we believe US growth will maintain its strengthening trend, growth across the developed world (especially in Europe and Japan) is likely to be even stronger. Global central banks, especially the European Central Bank (ECB) and the Bank of Japan (BOJ), are likely to tighten policy in response. We believe market expectations of policy tightening are currently much lower for the ECB and the BOJ compared to the Federal Reserve, which means there is more room for a market surprise that could cause their currencies to rise against the US dollar. In addition, strong global growth environments have historically led to a weaker US dollar, as US investors seek higher risk premia abroad and non-US investors stay home. We do not believe corporate repatriation flows will be a large driver of US dollar price action. Foreign profits are already largely held in dollar-denominated assets, and repatriation is likely to occur over many years.
Euro:
We remain optimistic on further euro appreciation. We anticipate global policy differentials will continue to converge toward normalization, which could support a weaker US dollar. We continue to view pullbacks in the euro as consolidation within a secular trend higher.
Renminbi:
The USD/RMB exchange rate appreciated in January on the back of a weaker US dollar and macro fund-trading activities. This move has been in line with other currencies against the US dollar. Although the $50,000 foreign exchange conversion quota for individuals was renewed in January, the renminbi has remained strong, which suggests that corporations and households overaccumulated US dollars during the past two years. We continue to expect the RMB/USD exchange rate to trade on the stronger side of 6.50 to 6.70 in the weeks ahead. The "gradual pace" of renminbi internationalization and capital account opening emphasized by President Xi at the National Financial Work Conference should support continued stability of the renminbi and the likelihood of capital controls for the foreseeable future.
Japanese yen:
We believe the yen is undervalued, but it has had mixed fortunes against other major currencies since the start of the year. There is increased market focus on BOJ policy at this time, as many market participants expect the central bank to follow the lead of other major central banks and tighten policy soon. While this is not our base case, any such move could result in meaningful appreciation of the yen, especially given short positioning in the market. We continue to be biased toward being long the yen.
British pound sterling:
Sterling has had a good start to the year, buoyed by more upbeat rhetoric surrounding Brexit and a weaker US dollar. Its trajectory going forward will likely be determined by progress on Brexit discussions. While negotiations will probably remain challenging, the chances of a hard Brexit have dissipated in recent months, in our view. Our base case remains that discussions will conclude with a soft- or no-Brexit outcome for the UK. If our forecast proves correct, we believe sterling will appreciate from current levels. Our bias is to remain neutral for now.
Canadian dollar:
The Canadian dollar traded in a tight range for most of the fourth quarter of 2017 but finished the year strong on the back of US dollar weakness. North American Free Trade Agreement (NAFTA) negotiations are unlikely to be finalized soon and remain a headline risk. We are neutral on the Canadian dollar and believe there should be consolidation around current levels.
Australian dollar:
The Reserve Bank of Australia (NYSE:RBA) did not meet in January and thus did not issue a statement. However, the December employment numbers were better than expected for the second straight month. The unemployment rate ticked up slightly, but this was likely due to a participation rate that is approaching an all-time high. Inflation remains low, especially in wages, and this will likely keep the RBA on hold. We remain neutral on the currency amid positive global growth, but the country's narrowing current account deficit and strong commodity prices could put upward pressure on the Australian dollar in the future.
Indian rupee:
We maintain our neutral stance on the Indian rupee. Going forward, we believe risk remains balanced, despite an uptick in inflation, higher oil prices and a somewhat worsening current account. We expect strong foreign direct investment inflows, sizable foreign exchange reserves and a hawkish stance by the Reserve Bank of India to continue to support rupee stability.
Ray Uy, Head of Macro Research and Currency Portfolio Management; James Ong, Senior Macro Strategist; Yi Hu, Senior Analyst; Sean Connery, Portfolio Manager; Brian Schneider, Head of North American Rates Portfolio Management; Alex Schwiersch, Portfolio Manager; Scott Case, Portfolio Manager; Amritpal Sidhu, Quantitative Analyst
Important information
Blog header image: Single mom/Shutterstock.com
A risk premia (or premium) is the return in excess of the risk-free rate an investment is expected to produce. The risk-free rate is typically the current yield of a comparable US Treasury security.
The risks of investing in securities of foreign issuers, including emerging market issuers, can include fluctuations in foreign currencies, political and economic instability, and foreign taxation issues.
The performance of an investment concentrated in issuers of a certain region or country is expected to be closely tied to conditions within that region and to be more volatile than more geographically diversified investments.
The dollar value of foreign investments will be affected by changes in the exchange rates between the dollar and the currencies in which those investments are traded.
The information provided is for educational purposes only and does not constitute a recommendation of the suitability of any investment strategy for a particular investor. Invesco does not provide tax advice. The tax information contained herein is general and is not exhaustive by nature. Federal and state tax laws are complex and constantly changing. Investors should always consult their own legal or tax professional for information concerning their individual situation. The opinions expressed are those of the authors, are based on current market conditions and are subject to change without notice. These opinions may differ from those of other Invesco investment professionals.
| | | |
| --- | --- | --- |
| NOT FDIC INSURED | MAY LOSE VALUE | NO BANK GUARANTEE |
All data provided by Invesco unless otherwise noted.
Invesco Distributors, Inc. is the US distributor for Invesco Ltd.'s retail products and collective trust funds. Invesco Advisers, Inc. and other affiliated investment advisers mentioned provide investment advisory services and do not sell securities. Invesco Unit Investment Trusts are distributed by the sponsor, Invesco Capital Markets, Inc., and broker-dealers including Invesco Distributors, Inc. Each entity is an indirect, wholly owned subsidiary of Invesco Ltd. PowerShares® is a registered trademark of Invesco Ltd., used by the investment adviser, Invesco PowerShares Capital Management LLC (PowerShares) under license. PowerShares and Invesco Distributors, Inc., ETF distributor, are indirect, wholly owned subsidiaries of Invesco Ltd.
©2018 Invesco Ltd. All rights reserved.
Currency outlook: Possible global central bank policy surprises could suppress US dollar by Invesco US