This research report was jointly produced with High Dividend Opportunities co-author Philip Mause.
Market Update
The stock market went on a wild ride this week, with the Dow Jones Index closing down 1,175 points on Monday, its worst point drop in history. The index closed down 4.6% in that single day. The previous largest point drop for the Dow index had been 778 points in September 2008, in the midst of the financial crisis. I know many investors are not used to this kind of market volatility and that it was a difficult week for all of us. I will attempt to explain in this report what happened this week, and why the market correction is likely to be over, and we should look forward for a much better performance going forward.
Why the increased volatility?
An uptick in the metric of labor costs (2.9%) created a concern about the danger of inflation and rising interest rates and a surge in 10-year Treasury rates. This is a bit ironic because during much of 2017 the greatest fear was that the flat yield curve was predicting a recession. The surge in 10-year rates should have dispelled that fear. At any rate, concerns about inflation (and, in some quarters, about an overreaction to inflation on the part of the Fed) led to a downtick in the market.
The drop was substantial enough to set off a chain of technical events. As stocks declined the metric of volatility began to increase. This increase led to actions within VIX Short ETPs (exchange traded products) which triggered a much deeper decline. The result of the increased volatility has resulted in the S&P 500 index enduring a market correction of 10% in a period of six days. There are several reasons for the markets to correct, but none of them should have resulted in a 10% general market pullback, except for one: Inverse Volatility Index products appear to have bubbled and the bubble burst, triggering a huge market selloff.
Volatility Inverse trading instruments such as the VelocityShares Daily Inverse VIX Short-Term ETN (XIV) - and their leveraged counterparts - usually go up in price significantly during periods of a strong bull market. These ETPs (exchange traded products) have gained a lot of popularity in 2017 and made tons of money for investors as the general markets saw virtually no volatility at all since the election of President Trump in November of 2016. Unfortunately, it looks like these products were designed in a very bad way, and in case price volatility picks up, they tend to lose a significant amount of their value. For example, the inverse VIX ETN (XIV) above lost 92% of its value in a span of 4 days (from Monday till Thursday of this week).
Worse yet, many funds bet against volatility by selling options and collecting premium so that they can generate profits when volatility stays low. When the market turns down and volatility starts to increase, these funds then have to hedge against losses by covering these options or going Long VIX ETFs. This drives up volatility and a self-reinforcing feedback loop process of increased volatility and declining stock prices is set up.
It was estimated in a recent Barron's report that investors piled up about $6 billion worth of inverse VIX ETPs which is enormous. These instruments depend on computer generated trades to keep these products up and running. According to the report, at least $5 billion of the $6 billion have already been wiped out during the past week.
It appears that these ETPs have not been well stress-tested. Instead, they were rushed to markets due to high investor demand, only to get crushed as a result of high-volume sudden moves such as we have seen in this past week.
What happened this week is total chaos: With heightened volatility, many funds all of the sudden were forced to cover their volatility options that they did not think they would be hit with. Computers running these funds started generating trades; From what it looks, these computers started short selling inverse VIX ETPs in order to protect themselves, resulting in a market correction: A disorderly shorting of VIX ETPs by computer generated programs increased the market volatility and resulted in a 10% general market pullback.
The losses of investors in the ETPs were just the tip of a much bigger iceberg. The actions of these funds in protecting themselves drove volatility much much higher. This in turn triggered equity selling by volatility control funds and volatility limiting strategists. A great deal of investment is now governed by strategies which limit overall volatility by selling assets which become more volatile. The higher volatility generated by the sponsors of VIX shorting ETPs likely led to massive equity selling by entities using these strategies. Basically, the short volatility bubble trade burst.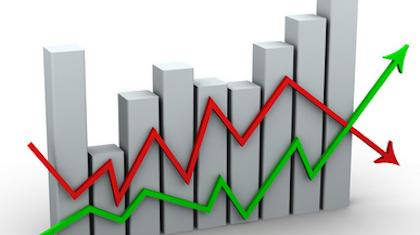 Source
The evidence supporting the technical - rather than a fundamental - reason for the decline is that the decline affected virtually all stocks in the S&P 500 Index (the Index) and that it abruptly reversed course several times. Had the decline been due to a fundamental concern about higher interest rates, one would have expected differentiation among stocks and sectors with some stocks (banks and companies with large amounts of net balance sheet cash) rallying and others (stocks with large amounts of floating rate debt) declining more than the average for the index.
Why the worst is likely to be over?
There are several indicators that lead us to believe that the worst selling is over, and that the markets are ready to rebound again soon:
Some issuers of VIX inverse traded ETFs have announced that they will be closing these ETFs. This includes the VelocityShares Daily Inverse VIX ETN (XIV) which was issued by Credit Suisse, and will stop trading XIV on Feb 20, 2018. This is an indication that much of the money invested in these ETFs may have already liquidated, and that there is not much left that would result in computer generated programs volatility trading.
According to the Barron's report referenced above, there only remains about $1 billion out of $6 billion invested in inverse VIX products, therefore most of money betting against volatility is already out or has evaporated.
The S&P 500 index went down to its 200-day moving average, the 2539 level on Friday, which is a level of support, and strongly bounced back from that level.
The markets closed sharply up on Friday (the last day of the week). The S&P 500 index was up by 1.49%. Usually, when the markets close up sharply on Friday, it is a good sign that investors are comfortable holding positions over the weekend. This is a sign that it is likely that the market has already bottomed.
It's not unusual for the month of February to be a weak month for the stock market. Over the past 20 years, the market indexes have had some of their best monthly performances during the months of March and April.
Finally and most importantly, the technical selling and the market correction that we have seen which was mostly the result of inverse VIX ETFs and VIX options "bubble burst" does not have any impact on the state of the U.S. economy or on the global economy. Remember, bear markets usually happen as a result of weakness in the economy and clearly this is not the case today.
A Reliable Metric To Consider - Why the S&P 500 should close the year at the 3000 level or above
Since November 2009, the S&P 500 Index has traded in a narrow dividend yield range of between 1.8% and 2.2% with a mid-point at 2.0%. It has traded in this range at times when the interest rate on 10-year treasuries was much higher than it is now as in 4/2010 (3.84%) and 2/2011 (3.64%). As recently as 1/2014, the rate was 2.88%. During this entire period, the range has held up. One of our authors (Philip Mause) has written numerous articles on this topic.
The dividends on the S&P 500 Index are now at the level of $50.30. This would imply a range for the S&P index of 2286 to 2794 with a mid-point at the 2515 level. The current dividend yield is 1.92% so we are slightly above the mid-range (which is less than 4% lower from here). A decline to the bottom of the range would take it down by 12.7%. However, we should note that given the strength of the economy, it is unlikely that the Index will fall below the mid-point and extremely unlikely it will fall below the bottom of the range. As time passes, the range will be constantly moving up because we are experiencing increasing earnings and dividends. On the other hand, in the very short term, it is possible that technical factors can overwhelm fundamentals and dominate trading.
A key thing to remember is that the range is constantly changing as dividends are increased. This year promises to be a big year for dividend increases due to at least three factors:
Strong corporate earnings.
Increased cash flow due to the tax reform measures.
Deregulation enabling banks (which currently have very low payout ratios) to increase their dividends. Just in the last week, we saw the following dividend increases - Humana (HUM) by 25%, Blackstone (BX) by 93%, Allstate (ALL) by 24%, Prudential (PRU) by 20%, Primerica (PRI) by 25%. Barron's reported analysis indicating that Bank of America will increase its dividend by 60%. There are virtually no companies in the Index reducing their dividends.
A quite conservative projection would be a dividend level of $58 by year-end creating a range for the S&P 500 Index between 2636 and 3222 with a mid-point at the 2900 level. And - remember - dividends should continue increasing into 2019 and beyond. With the market being a forward looking mechanism, this lead us to believe that the S&P 500 index should close at or above the 3000 level by year-end. As a reminder, the 3000 level is also the price target for the S&P 500 index by most banks and analysts.
We believe that the worst is most likely over, and that we should look forward for the markets to start a good recovery from here and over the next few months. We urge our investors patience and not to give up, as long-term investors are set to be well rewarded. If anything, the current markets correction offers an exceptional buying opportunity as this strong "bull market trend" remains fully in place.
If you enjoyed this article and wish to receive updates on our latest research, click "Follow" next to my name at the top of this article.
About "High Dividend Opportunities"
High Dividend Opportunities is a leading and comprehensive dividend service ranked #1 on Seeking Alpha, dedicated to high-yield securities trading at attractive valuations. It includes a managed portfolio currently yielding 9.5%, through high-yield MLPs, BDCs, REITs, Preferred Shares, and Closed-End Funds.
We follow a "value approach" by searching for high-yield stocks trading cheaply to achieve high income and long-term capital gains. Currently, the markets are offering great opportunities in the high-yield space.
We invite readers for a 2-week free trial to have a closer look at our investment strategy and our best picks for 2018. For more info, click HERE.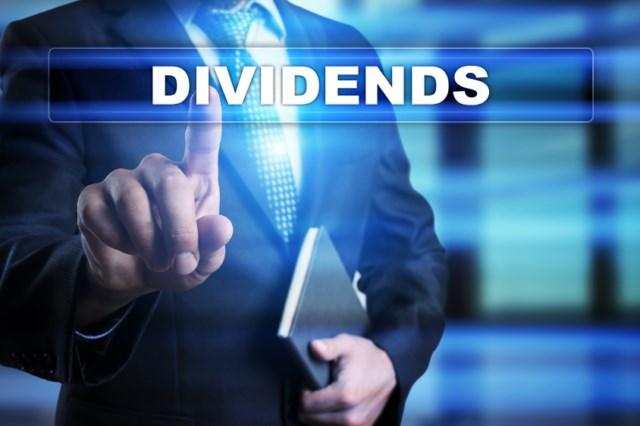 Disclosure: I/we have no positions in any stocks mentioned, and no plans to initiate any positions within the next 72 hours. I wrote this article myself, and it expresses my own opinions. I am not receiving compensation for it (other than from Seeking Alpha). I have no business relationship with any company whose stock is mentioned in this article.