With the market taking its first serious pause in about two years amidst a quick jolt in bond yields, dividend investors should be preparing for a potential seismic shift in the market's sentiment toward dividend equity. While ZIRP still appears close in the rear-view mirror, a hawkish-leaning Fed, tax law catalysts, and increasing evidence of economic strength are all starting to point to the seeming end of a nearly four decade-long bond bull market.
If we are, indeed, beginning to witness the beginning stages of a sustained reversal, dividend investors should carefully consider the impact of such on a wholesale level. An obvious consequence is that the market may no longer provide premium valuation to dividend payers without supportive top or bottom line attributes.
And as we've already witnessed since Brexit, the event that appears to have marked a secular low-water point for domestic bond yields, some equities - particularly REITs - with underlying fixed-income sensitivities can get shellacked in a hurry. Slow and steady tightening from the Fed will exacerbate those situations. If the economy strengthens materially more than anticipated, or if bond trader urgency heightens relative to the Fed, I would opine that it could get quite ugly on a price level for sensitive securities.
Do You Really Need To Care About Growth?
Deciding how to position a portfolio in light of all this is predicated on a laundry list of variable considerations. Many dividend investors may justifiably preach ambivalence to interest rates, price fluctuation, and robust growth given life circumstances or other personal situations. It may not be particularly hard to see how growth and total return optimization may be of less importance to a wealthy 85-year-old living a low-key life.
By the same token, it may be a bit harder to understand why a 40-year-old without a lot of capital to work and concerns about their financial future would want to play it close to the vest with conservative, slow-growth, yet higher-yielding dividend stocks.
In any case, on a micro level, dividend portfolio construction is generally about pairing what you have, and what you think you might have, with the right securities to meet whatever income/income growth goals that have been set. However, if you're not taking macroeconomic considerations also into account, you can certainly become blindsided by price movements or otherwise fail to understand why a portfolio is acting in a certain way.
Generally speaking, I believe equity income can be broken down into three basic categories:
Low yield-high growth
Mid-yield-slower growth
High yield-zero or negligible growth
However, I do not necessarily think it wise to engage, especially in today's turbulent times, in some sort of ironclad distribution strategy amongst all three. While there may be some diversification benefit to deliberately owning varying yield points, security selection should be a more bottom-up exercise, in my opinion. There may be times when it will not be advantageous to buy or even own specific categories.
Arguably, groups 1 and 2 got way ahead of themselves over the near term on a valuation level. Some might even contend that there was more, and may still be more, income value in group 3 (high yield). Still, the more purist income investor may see things less in terms of the "value" factor and more in terms of the "comfort" or "preservation" factor.
While I'd argue that growth contemplation and projection is amongst the most important due diligence factors for an investor, to what degree it is actually needed will certainly vary from investor to investor. To each his own.
The Future Of Dividend Growth
Over the past several years, DG has moderated on a collective level, a point I made in an article over a year ago. Rising payout ratios, salty valuations, and inconsistent growth trajectories have decreased the relative allure and potential for dividend equity over the near term. While a potential seismic macroeconomic shift won't bring dividend stocks to their knees, it will create volatility and continued re-pricing, in my view. Investors who effectively abandoned bonds and cash as investments for over a decade may start to incrementally, and justifiably, gravitate back to safer pastures.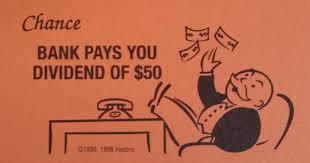 Still, a stronger economic environment, as long as it isn't accompanied by rampant inflation, should be a tide that lifts all boats. How high dividend payers are lifted relative to the rest of the market will clearly be determined on a sector-by-sector and case-by-case basis. Following a decade-long, index-inspired rally, my guess is this will become a stock picker's market for the foreseeable future. The recent era of successfully throwing darts with a blindfold is probably coming to an end.
As I've noted previously, there is clearly no near-term reason to abandon ship, but there is probably reason to examine the horizon and prepare for something intrinsically different in the years ahead. Once again, depending on one's personal outlook, that may mean different things for different people.
Strategy Session
Given my relative youth, my portfolio is skewed highly towards low-yield, higher-growth names, so I have a predisposition to recommending that general strategic course. In fact, as I peruse my portfolio's top 10 dividend-paying holdings, only one of them - Cedar Fair (NYSE:FUN) - has a current yield in excess of 2.25 percent. To many dividend growth adherents, I suspect that might be considered blasphemy. To others, perhaps not.
On a wholesale level, I still feel the market has more room to correct, although as I watch the DJIA on Monday afternoon, it is tacking on meaningfully to Friday's late gains. I'll also note that the 10-year Treasury is up a few ticks to 2.86 percent. While I have no greater ability to predict the near term than the next guy, one would be foolish not to believe that volatility will remain robust as the market attempts to sort out evident crosswinds.
Somewhat surprisingly, I find myself being drawn to some higher-yielding names. Since, for the near term, my concerns are mainly duration and not specifically credit quality-related, I think that short-term, higher-yielding or floating rate, LIBOR levered securities may be decent risk-adjusted buys given rising equity volatility.
While I have not done so as of yet, I'm looking at adding to BDC positions Hercules Technology (NYSE:HTGC) and Main Street Capital (NYSE:MAIN). On this same theme, new additions to my portfolio this year include the PIMCO Dynamic Income Fund (NYSE:PDI) and the Barings Global Short Duration High Yield Fund (NYSE:BGH). And though they may look tempting, I'd be awfully cautious with bond funds possessing lengthy duration despite the recent sell-off. Should bond yields continue to head higher, there will be more downside.
I'll reiterate a tepid view towards REITs. While some seem to think the recent sell-off represents a wholesale buying opportunity, I'm now inclined to take a slightly more pessimistic stance. Rising bond yields are part of the concern, but it appears to me that growth, generally speaking, is becoming sparse around the real estate operations horn. Higher equity prices, which have been a source of accretive capital since the financial crisis, appear to be a thing of the past. That fact only exacerbates more fundamental problems that are developing.
Elsewhere, some dividend equity names that have come on to my radar for various reasons, but I have not purchased yet, include Newell Brands (NASDAQ:NWL), Fortune Brands & Home Security (NYSE:FBHS), and Ford Motor (NYSE:F), which is approaching a 6% yield point.
Summary
Instead of making knee-jerk, emotional decisions, dividend investors should ignore recent volatility and, instead, take the opportunity to determine if one's portfolio continues to match neatly with the portfolio objectives. Today, while I'd never make the accusation that a conservative, slow-growth dividend portfolio is a bad idea, for some it may not be the best of ideas, either.
If you are sitting on companies showing 2-5% dividend growth over the past several years, but in reality are in need of more aggressive investments with higher levels of total return and income growth, it may not be wise to "hope" on what you have now. While it may decrease cash flow near term, opting for something faster-growing now may seek to increase the long-term cash flow.
The below chart illustrates a yield on cost (YOC) simulation utilizing different parameters.
| | | | | |
| --- | --- | --- | --- | --- |
| Stock | Starting Yield | Growth Rate (CADGR) % | Years (Quarterly Compounding) | End YOC |
| A | 2.5 | 10% | 10 | 6.71% |
| B | 3.5 | 5% | 10 | 5.75% |
| C | 4.5 | 2.5% | 10 | 5.77% |
While it's impossible to predict that a company will maintain 10% DG over the long term, this scenario shows that higher rates of growth can overcome a significant starting yield disadvantage. Further, if a company is growing its dividend quicker than a peer, it's probably also posting higher price appreciation and, consequently, higher total return.
The bottom line practical analytic here is that investors need to match reasonable expectations with their holdings. If you currently own Procter & Gamble (NYSE:PG) and are expecting 10% consistent DG, you are bound to be more disappointed than the Apple (NASDAQ:AAPL) investor who is only anticipatory of 5% DG. Don't expect more out of your dividend than it can possibly provide you.


Disclosure: I am/we are long AAPL, BGH, FUN, HTGC, MAIN, PDI. I wrote this article myself, and it expresses my own opinions. I am not receiving compensation for it (other than from Seeking Alpha). I have no business relationship with any company whose stock is mentioned in this article.