Finding the next biggest thing and then riding the wave higher is uncommon but rewarding. The chances of finding investment trends before they become mainstream should only make up a small percentage of holdings for the DIY (Do-it-Yourself) Investor. Despite the potential for going from rags to riches, the odds are too low to be relied upon.
DIY investors should allocate most of their holdings in relatively safe stocks besides the obvious, like Apple (AAPL), Microsoft (MSFT), and Facebook (FB). These picks have a low probability of failing. So long as iPhone demand holds, Office 365 Cloud subscriptions grow, and the daily addiction to scroll Facebook News Feed continues, these stocks will hold their value. From there, how do investors find the next biggest thing?
Today's Biggest Trends
Marijuana legalization in Canada is up eight-fold to ten-fold since 2016. The play in this sector is still working out. The meteoric rise for lithium and battery tech started in January 2016 through the Lithium ETF (LIT). The latest market correction, which played out between late January and early February and is now over, rattled the LIT trend. Whether valuations hold remains an open question.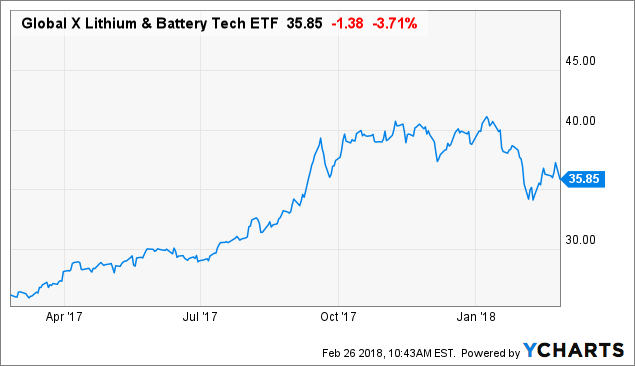 Tesla's (TSLA) rally from $300 to $358 in February suggests the investor interest in EVs and lithium will continue to grow. That's good news for TSLA stock and for the LIT ETF.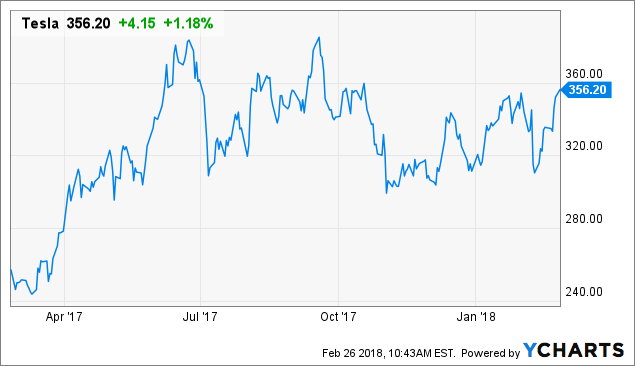 Sure, the easy money in today's hottest trends make "safe" picks like Visa (V), Johnson & Johnson (JNJ) and Waste Management (WM) look boring. These discounted stocks, which trade at a forward P/E in the 15x range with the exception of Visa (forward P/E is 23.7x) may very well return as much as today's trending stocks... in the long run.
Bag-Holding Yesterday's Trend
The difference between safe stocks and trending fad stocks is the level of risk. Safe stocks could very well end up like General Electric (GE). Markets now question the fair value of the conglomerate after the company took a $1.49 of EPS charge due to losses in insurance, tax reform, and planned portfolio moves. Though it shook up the board by nominating three new names, the company restated two years of earnings. GE could very well close at $12 before it closes at $20.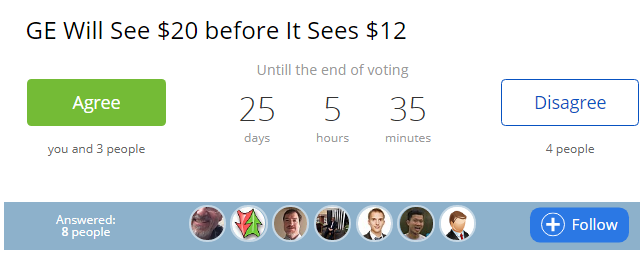 Source: WhoTrades
Hope for GE
The astute value investor may still buy GE stock while diversifying in trending sectors. Despite the latest bad news for GE, which seems almost daily, risks are moderating. New leadership brings hope that the conglomerate will double down on its core competencies that include turbines and aviation while selling non-core assets to lower its debt. In the fourth quarter, turbine bookings fell just 2 percent to 1,165. Aviation orders totaled $8 billion, which is up 11 percent Y/Y.
GE Stock fell below $14 after the company re-stated earnings for the last two years: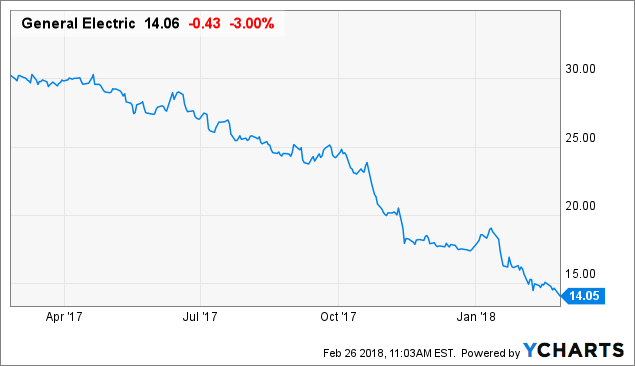 Building a fair value model on GE will not yet be possible until the company reports all its losses publicly. Still, of the 10 user-built models on the finbox.io site, the average price target is $15.64. This implies an upside of 11.5 percent. Wall Street has an average price target of $18.57.
Fads That Faded
3D Printing is a fad that came and went. Stratasys (SSYS) is still restructuring its business after its ill-fated buyout of MakerBot. The acquisition was supposed to broaden its business in the consumer space. It turns out Stratasys should have kept its focus in the commercial space. Likewise, 3D Systems (DDD) has nothing more than excess goodwill on its balance sheet after years of acquisitions.
GoPro (GPRO) and Fitbit (FIT) are leaders in their market but whose fads came and went. The quick deterioration in demand which preceded plans to expand their markets to make up for the revenue decline. GoPro tried to enter the drone market but faced price competition from the market leader, DJI. Fitbit tried to expand globally only to find costs growing faster than the revenue it brought in.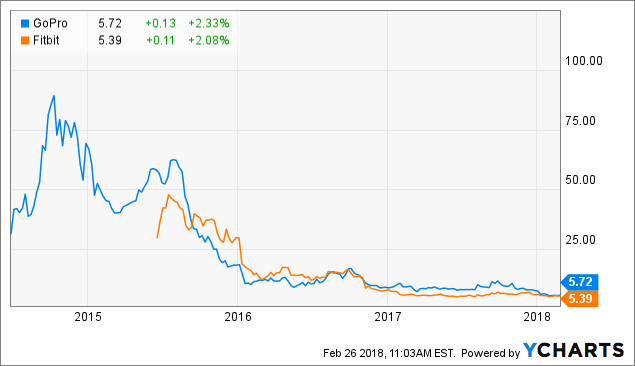 Trends in Technology
Artificial Intelligence and Autonomous Driving ("ADAS") are both potentially the next biggest things, although markets have already bid stocks higher well in advance. I hoped Ambarella (AMBA), which is untangling its reliance on GoPro, would have its Computer Vision technology in production for ADAS markets sooner. The product will not be ready for at least another 1-2 years. On Jan. 8, Ambarella introduced the CV 22 CVflow architecture. When the company announces only blueprints and concepts and makes no revenue from it, look out.
Final Word
The next biggest thing is somewhere in between augmented reality, AI, and ADAS. Virtual reality is likely a bust. Look at Himax Technologies (HIMX) as an example of a company pivoting away from VR and building its business around AR and 3D scanning instead. Himax partnered with Qualcomm (QCOM) and will start realizing sales when its manufacturing plants are ready.
Please [+]Follow me for continued coverage on value stocks on sale. Click on my name next to my avatar at the top of the article.
Want more? Join the DIY Value Investing marketplace.
Disclosure: I am/we are long HIMX.
I wrote this article myself, and it expresses my own opinions. I am not receiving compensation for it (other than from Seeking Alpha). I have no business relationship with any company whose stock is mentioned in this article.