Cable And Mobile Telecom Mergers: The Technology That Could Force It Now
Summary
Mobile primed to dominate and explode - consumers win big.
eSIM technology will likely force cable operators to the negotiating table for merger or partnership.
Liberty Global has sold or merged 3 cable operations in the last 6 months – are they the first to see the light?
The end of mobile and cable operators as we know them – this could be the next big sector hit.
The motivation for mobile operators launching5G fixed wireless instead of 5G mobility.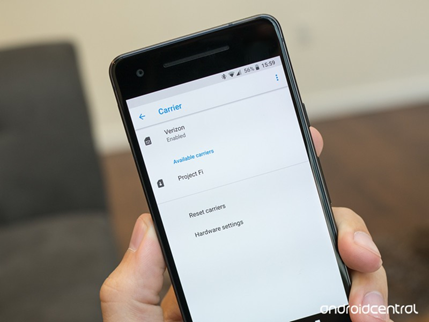 Source: Androidcentral
Vision trumps all! If you are not looking into the future you are already behind.
Both the cable television or multiple system operators (MSO's) and mobile network operators (MNOs) sectors have recognized the advantage for expanding into each other's arena for some time.
A newer technological advancement has recently been introduced into mainstream mobile telecom in the United States, by Google (GOOG) (GOOGL), which will disrupt both the cable television and mobile network sectors, driving them towards merger or joint venture scenarios.
In addition, the technology will create a potential gold mine of primary additions to the mobile operator subscriber base. The above scenario does not even include the billions of devices from IoT that are projected to be added.
I believe consumers will benefit enormously, with cable TV coming out on the short end of the stick, and will be forced to capitulate towards the mobile operators, which may have already started.
Smartphone - Meet the eSIM
The current revenue model for mobile carriers is a simple one: they sell Subscriber Information Modules (SIM) to consumers and businesses.
That is about to change drastically.
Google recently became the first company to implement a newer technology, which has been initially employed by IoT chips, into a smartphone. The technology is called embedded Subscriber Identification Module (eSIM), and has been promoted by Apple (AAPL) and the GSMA (represents mobile operators worldwide) for a few years.
Today's traditional SIM's are pre-programmed for one carrier and one number. They are removable and inserted into the phone by the carrier, or you can do it yourself if you so desire. The SIM contains the carrier's profile and connection algorithms.
The eSIM is different from the traditional SIM in the fact that it is built right into the device (not transferable) and it is a smaller size that requires no tray. It is also programmable Over the Air (OTA).
What are the Impacts of eSIM Technology on Mobile Networks?
Remote Provisioning
With an eSIM, all it would take for a user to switch mobile networks is simply applying for the other network. In short, changing networks would be like switching WiFi networks with passwords.
The new Google Pixel 2 allows users to choose their service provider and remotely provision Google Fi OTA without having to go to a store or replace a SIM card.
Apple introduced the Apple Watch 3, which has an Apple eSIM, that allows it to connect directly to a carrier and not have to be coupled to an iPhone for calling and data features. The iPhone will be equipped with an eSIM shortly.
Samsung (OTCPK:SSNLF) has also deployed eSIM's in its Gear 3 watch, which couples to multiple phones.
Churn Rate Reporting
Obviously, eSIM is going to affect churn reporting drastically. Today churn reporting is not very meaningful. Without getting off topic, suffice it to say the churn numbers are not detailed enough (was attrition due to death, non-payment, job loss, business closing, poor service, lower cost, natural disaster, etc.) to provide accurate meaning, or draw valid comparative conclusions. In direct correlation to churn will be the reporting of new phone adds.
It will be plausible that a consumer could be with AT&T (T), switch to T-Mobile (TMUS), and then to Sprint (S), very easily, all within the same quarter, all without going to a store or switching phones or a consumer could utilize all three on their phone simultaneously. That will make reporting on additions and "churn" interesting.
Decoupling of Hardware from Carriers
The MNO's days of selling end user devices is coming to an end.
User equipment manufacturers (handsets, tablets, etc.), through local or online venues, will now be the focal point for consumers in their dealings with mobile and telecom carriers who have traditionally had control of the device market. Currently manufacturers have to negotiate with the carriers to get their products into the hands of consumers, the exception being Apple (to a large degree). But now the device manufacturers will be able to use the eSIM as clout and establish a direct to the consumer relationship.
No Roaming
A second impact for remote provisioning is in roaming. Say that your phone detects that you're in a location your primary carrier doesn't cover. You will be able to switch carriers by scanning a Quick Response (QR) code (see Exhibit 1). From there you will get a list of available carriers and possible short term plans. Roaming fees could be gone forever.
Of course I am referring to roaming in reference to leaving an area for an extended period (i.e. vacation, business, etc.), however, creative plans based on tariffs will also likely roll out. Because it is the eSIM which will move between the different networks, not a SIM having a multi network roaming agreement, creativity will be paramount. It will be fascinating to watch how this plays out in connection to data rates and loyalty.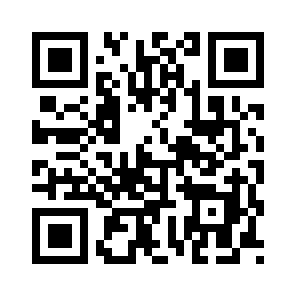 Exhibit 1
Source: Wikipedia.org
Why would Mobile Carriers Want eSIM?
Theft Reduction and Safety
First is safety and losses due to theft. A regular SIM card can be easily removed when a device is stolen or lost. In this case anyone, having disabled all restrictions (unless you are using an iPhone), can use the ill-gotten device with a different SIM card and resell it.
Recently Verizon (VZ) announced that it was going to violate the FCC rules of engagement on spectrum and lock all their phones. The rationale for this is the increasing amount of robberies, which results in not only stolen product, but potential life safety issues at Verizon outlets. However the same scenario doesn't apply with an eSIM. A fraudulent owner is not able to download a new profile without the legitimate owner's password. In addition whenever you reboot the device, the device will download the previous profile, making it possible to locate the whereabouts of the lost or stolen device and alert the original service provider.
Operating and Capital Expenditure Reductions
The second reason is that the operating expenses attributed to customer acquisition will be reduced dramatically. With consumers now able to switch plans over the air or on line, the back office and point of sale costs will fall appreciably. Additionally, the cost of all the SIM cards that the carriers now bear will shift to the manufacturers. Without the ability to make a phone exclusive to the network, there is virtually no reason to continue draining cash flow and providing subsidized or break even sales centers on end user equipment.
New Devices
As I noted earlier, the eSIM has been primarily for IoT chips up to this point. However, Intel (INTC), Qualcomm (QCOM), Dell (DVMT), Asus (OTC:AKCPF), Hewlett-Packard (HPE) and Microsoft (MSFT) have started developing and putting eSIM's in PC's and laptops. This represents a pool of over 200 million devices.
Happier Consumers
You will be able to buy cellular service right off your Windows 10 interface where it could be as easy as picking a wireless operator the same way you select a WiFi network, then going to the Windows Store to buy the amount of data you think you'll need by just plugging in a telephone number. In the future, this technology will be a feature in many different devices. What this means to consumers is PC's and laptops will now have "always on capability" instead of having to search to connect. No more looking for a WiFi signal and choosing what you hope is the best one, then praying you have a password or have to purchase one. Talk about easy at airports, malls and hotels.
What does eSIM mean for Cable TV operators?
For quite some time now the trend of TV cord cutting, which is when pay TV customers drop service, has been accelerating. The fire wall and cash cow for the cable TV providers for the immediate past has been broadband internet connections, where they have almost complete control. Mobile operators are about to attack that last haven.
A True Fixed Internet Alternative -5G Fixed Wireless
This is where cable operators will feel the pain and erosion of their broadband internet service model. In a previous article regarding Sprint's Magic Box, I had a poster very eloquently postulate the premise that the average cell phone user consumed only 3-4 GB of data per month, so what need was there for a high speed mobile backhaul unit in the home or business for such little usage. With the average home consuming over 190 GB in internet data per month it is clear where the need is. Now with the eSIM going into all the traditional devices (laptops, PC's, routers, televisions, IoT devices, etc.) that traditionally connected to a hardwire Internet connection, all those devices will have the ability to connect to a cellular signal directly or through a WiFi router (as in the Sprint's Magic Box) to a mobile operator. This would be a compelling reason why Verizon and AT&T have focused on internet access to the home and business as their first 5G initiatives.
Moving into Cellular
The cable operators have signed Mobile Virtual Network Operator (MVNO) agreements to varying degrees. Charter (CHTR) and Comcast (CMCSA) are working with Verizon. Altice is with Sprint and Cox is also with Sprint, but their intentions as a provider have not been released.
Comcast also participated in the last spectrum auction picking up 600 MHz in their primary footprints on the east and west coasts. As this is not sufficient to build a standalone network, they appear to be leaning into a private LTE and perhaps participate in the 3.5 GHz (CBRS) spectrum auction in a few years. Charter is launching a small cell network, focused on the inside of a building, through its agreement with Verizon, and both are positioning themselves to be Tier 1 providers for backhaul for 4G and 5G.
As they both appear to offer mobile connectivity as a tag on service, rather than a lead service, it limits their competitive effectiveness against the major mobile carriers. By setting up to only sell to their current internet subscribers, they limit their potential subscriber pool.
The last primary players to add to the mix are Dish Networks (DISH), who announced a $1 billion dollar phase one investment into building an IoT network for NB-IOT standards, and Globalstar (GSAT), who is also positioning for an IoT network. However, they too will come under pressure with the launching of the eSIM in large scale.
What is the Outlook for Cable?
As mentioned earlier, cord cutting by consumers has been accelerating over the last few years. The Over-the-Top (OTT) competition from alternative multichannel video programming distributors ((MVPDs)) such as Dish Networks, Verizon's FioS, Sling TV, and AT&T's Uverse, combined with Online Video Distributers (OVD) such as Netflix (NFLX), Hulu, iTunes and Amazon (AMZN), has made a serious dent in traditional cable operators. Last, mobile operators now have access to an MVPD source from Matrixstream that has been having a significant impact on cable operations worldwide.
The chief barricade countering this subscriber decay has been the dominance of fixed internet service to the home and business for the cable operators. However, today's WiFi AP architecture is not ideally suited for IoT applications. This will require adoption of 802.11ax (which is not in mass distribution yet) for IoT to be noninvasive over WiFi. With the adoption of eSIM into laptops and PC's the consumer will now have a choice for home internet access, which will also allow them to have "always on" access as well. This is a double hit to the MSO's.
John Malone led Liberty Communications (majority stakeholder in Charter Cable) has been busy in Europe as of late. Liberty has struck a deal with Deutsche Telekom (DTE) to sell Liberty's Austrian cable TV entity to Deutsche Telekom. Vodafone and Liberty merged into a joint venture in the Netherlands in 2016 to provide mobile, broadband and cable TV as a single entity. And Vodafone and Liberty Communications have also developed a plan where Vodafone will purchase various cable TV entities off of Liberty Communications throughout other parts of Europe. Last Liberty reversed direction on rolling out the new technical upgrades to the infrastructure, saying they will implement it when they see the need and willingness from customers to pay for faster speeds. Why this change in position for Liberty Communications, which earlier was purchasing MNO's and talking expansion? The eSIM technology along with the onslaught of IoT could be the primary motivators shaping Liberty's recent decisions to strategically sell to or joint venture with MNO's throughout the world, and why I believe, they will be looking towards the US next.
Just as a reminder, there is an agreement in place between Comcast and Charter until May 8, 2018 where any negotiations by either Charter or Comcast with any mobile carrier will require the consent of the other entity.
Who to Merge or Partner with?
MNO's are looking to provide fixed broadband, and video service and cable operators are looking to sell mobile connectivity overlaying their broadband and CATV network.
So who can the cable operators merge or partner with in the immediate future? A Charter deal will be in the range of $140-150 Billion, and Comcast could approach $ 250 Billion. That leaves Dish Networks (~$40 Billion) and Globalstar (~ $3-4 Billion) looking for a dance partner.
Chart 1 and the following information will offer some insight into possible merger or partnering opportunities.
Quarter Ending 12/31/2017

Total Debt Billions

Debt to Equity Ratio

Cash on Hand

Revenue

Debt to Revenue Ratio

Levered Free Cash Flow Billions

Verizon

$117.10

262.30

$2.00

$126.03

0.929144

$10.87

AT&T*

$188.05

110.00

$52.60

$160.55

1.171286

$33.90

Sprint**

$36.86

140.13

$4.40

$32.86

1.121729

$2.55

T-Mobile

$30.90

137.01

$1.20

$40.32

0.766369

($0.65)

* Assumes Merger with Time Warner

** Annualized Over 12 Month Fiscal Year Ending March 31, 2019
Chart 1
Source: Author (All Information via Yahoo Finance and Company 10 Q Reports)
Verizon -
Provides Triple Play via FioS
Has acquired Yahoo and AOL (now combined into OATH) to provide content
Has stated they are not interested in buying a cable company
Building fiber organically as evidenced by 37 million mile Corning (GLW) deal
Debt to Equity ratio is off the charts - highly leveraged
Debt to Revenue is almost 1:1
Low Cash position
OUTLOOK - Would seem to eliminate them from near term contention for merger/acquisitions
AT&T -
Owns Direct TV
Markets wired internet via Uverse and Gfast
In process of buying Time Warner that will increase their debt load by approximately $56 B
Focused on FirstNet and AirGig projects as primary vehicles for network infrastructure buildout
Debt to Equity is high
Very High Debt to Revenue ratio
Big cash position and great levered free cash flow
OUTLOOK - Swallowing another big chunk of debt from acquisitions is unlikely in the near term
T- Mobile -
Resells Netflix
Purchased Layer3 (small regional cable company)
Has to acquire and deploy 5G spectrum for mobility service
Cash needed to free up and deploy 600 MHz spectrum for 5G IoT
Cash needed to build NB-IoT and LTE-M IoT networks
Debt to Equity very high - equivalent to Sprint
Debt to Revenue is best of all the carriers
Levered free cash flow is negative
OUTLOOK - How they could absorb a major $150 billion dollar deal at a minimum is looking almost impossible. Could Deutsche Telekom bankroll it on the heels of their Liberty Global acquisition? Perhaps Dish or Globalstar is the strategic option here as they fit in with the only 5G play available to TMUS at the moment, which is an IoT network.
Sprint -
MVNO with Altice
Agreement with Cox cable for access to Hybrid Fiber Cable infrastructure
Reselling Hulu
Softbank (OTCPK:OTCPK:SFTBY) Sprint's majority shareholder offered to buy Charter (CHTR) - Rejected
Needs cash to build and expand 5G network
Very high Debt to Equity - similar to T-Mobile
Have enough cash to finance early stages of buildout
Debt to Revenue is very high
OUTLOOK - Because of Softbank and the Softbank Vision Fund backing, they appear to be the only near term viable suitor to Comcast, Charter or any other cable TV entity
Comcast (CMASA) -
Now offering Verizon Service as a Mobile Virtual Network Operator (MVNO)
Signed 184,000 cellular subscribers last quarter
Over 13,000 WiFi Hotspots
Owns 10-20 MHz bandwidth of 600 MHz spectrum in just its prime footprint
OUTLOOK - Buying in Europe - doesn't appear to be in a hurry to deal
Charter (CHTR) -
Planning to launch MVNO off Verizon network 1H of 2018
MVNO agreement with Verizon
Planning to focus Inside-Out (providing service indoors first) with cell service offering
Owns no wireless spectrum
OUTLOOK - Open to entertain offers, but are looking for an uptick of 50% from current stock valuation
Dish Networks (DISH) -
Owns 600 MHz and AWS-4 (2000-2020 MHz) spectrum
Plans to start building out NB-IoT 5G network in 2018 on 600 MHz spectrum
OUTLOOK - Have some spectrum for 5G IoT and a little mid band 2 GHz spectrum, but VZ doesn't need that, AT&T just sold a sizeable portion of the 600MHz they bought at auction, Sprint doesn't need low band spectrum, so that leaves T Mobile as a suitor.
Globalstar (GSAT) -
Owns 16 MHz of 2400 MHz spectrum (worldwide) which falls between unlicensed WiFi and Sprint's spectrum range
Positioned for IoT network buildout
Actively looking for a partner
OUTLOOK - The 2.4 GHz seems to complement Sprint, but at only 16 MHz bandwidth when they own 155 MHz already doesn't buy them much. T-Mobile would get a toe hold with the mid band, but it is not enough to compete on 5G mobility with the other three carriers.
Conclusion
The eSIM technology is going to disrupt the entire model of the mobile telecom service as well as that of cable TV operators. The old metrics of churn, additions and subscribers is going to have to evolve and go more towards a model of net usage per device or account per month or revenue per GB to have any valid way to gauge one against another. Equipment revenue streams will fade and new roaming and broadband revenue streams will replace them.
Cable operators will continue to be attacked from the television subscription side and now the broadband internet side will also come under stress. Their primary leverage point will be their extensive fiber networks. As they have no outside cellular network to counteract the mobile operator's intrusion into fixed broadband, they are effectively handicapped.
What's exciting for MNO's and scary for MSO's is that there are 225 Million PC's and laptops in the US alone. That would boost the CAGR for the entire cellular sector to approximately 8-10% from the current rate of 3%. Revenues for MNO's could rise 15-30% from today's current levels at the expense of MSO revenue. Bear in mind this is all on top of the coming explosion in IoT revenue, which is currently ramping up.
Here are a few things that could come out of all this for the mobile operators:
With IoT and eSIM the old connections metric for measurement could shift to a new metric of raw data billed. Instead of selling plans by the line, you will see plans by the byte. I would envision packages for 50GB - 500GB being packaged and sold, which could be shared among multiple household members or even split into multiple plans.
Plans will come out with usage gauged by time of day, similar to the landline days of yore. Consumers will be able to schedule all non-critical data to be stored or uploaded in off hours.
Creative plans and bundled plans for resellers will emerge. It will likely be down to as little as a daily plan for the business traveler that wants the best service available in a given area or even country.
Phones under contract will be eliminated.
The carriers will likely return to contracts instead of locking in the phone to provide long term customer retention.
Targeted promotions with immediate signup. This could also be a detriment as consumers will wait for the next greatest deal with a shorter contract.
Reduced Operating Expenses - many of the storefronts will be obsoleted as plans can be bought on line and profiles changed over the air.
Manufacturers will drive phone sales separate from carriers.
The eSIM will bring a new level of competition to all players concerned. Ultimately, despite the rhetoric and posturing, the cable companies will have to adapt and partner up or merge with mobile operators to remain viable as they can only compete effectively on half the platform, fixed broadband. They have no spectrum or solution for providing an independent network to compete on a mobile basis. Therefore the mobile operators will be able to chip away at the cable operators fixed broadband, with minimal loss of mobile subscribers. Liberty Communications may already be signaling that they see this, with their deals in Europe recently. In my estimation with the major mobile operator players positioned at the lower end of their historical share value for the last 5 years, being long on telecom has a huge window of opportunity at the moment.
Editor's Note: This article covers one or more microcap stocks. Please be aware of the risks associated with these stocks.
This article was written by
Innovative and powerful leader with 30 years in the technology sector while successfully launching, growing, and divesting multiple start-up technology firms. These companies covered manufacturing, installation, and design/integration for telecom/technology solutions. I now use my experience, knowledge and expertise as an influential, creative, and outspoken technology consultant guiding clients on new revenue streams, and implementing business development and revenue growth strategies through new technologies. I am a part time investor, writer, and researcher within my fields of expertise.
Analyst's Disclosure: I am/we are long S, T, VZ. I wrote this article myself, and it expresses my own opinions. I am not receiving compensation for it (other than from Seeking Alpha). I have no business relationship with any company whose stock is mentioned in this article.

Editor's Note: This article discusses one or more securities that do not trade on a major U.S. exchange. Please be aware of the risks associated with these stocks.
Seeking Alpha's Disclosure: Past performance is no guarantee of future results. No recommendation or advice is being given as to whether any investment is suitable for a particular investor. Any views or opinions expressed above may not reflect those of Seeking Alpha as a whole. Seeking Alpha is not a licensed securities dealer, broker or US investment adviser or investment bank. Our analysts are third party authors that include both professional investors and individual investors who may not be licensed or certified by any institute or regulatory body.