For cannabis investors looking for exposure through ETFs, there are more options now than just a few months ago. Three new ETFs have launched in the last few weeks and we wanted to provide you with a complete guide on all the available ETFs so that you can make an informed decision. It is our intention to update this analysis on a regular basis.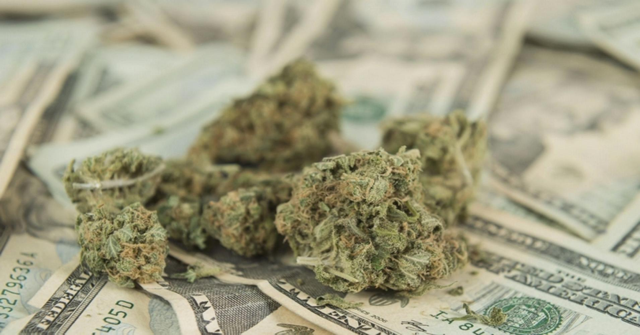 (Reuters)
Overview of Cannabis ETFs
We have written frequently on the cannabis ETFs as part of our overall cannabis coverage. As the Canadian government moves to full legalization later this year, we are encouraged to see companies launching more options for investors that provides a diverse set of investment options and different ways to gain exposure to the burgeoning sector. There are currently five major ETFs in North American that focuses on the cannabis sector.
Horizons Marijuana Life Sciences Index ETF (OTC:HMLSF)
Largest cannabis ETF offered in the market right now. This ETF is listed on the TSX and holds a basket of North American publicly listed life sciences companies with significant business activities in the marijuana industry. The fund was the first cannabis ETF to enter the market and has delivered impressive returns for early investors. Current AUM stands at C$726 million.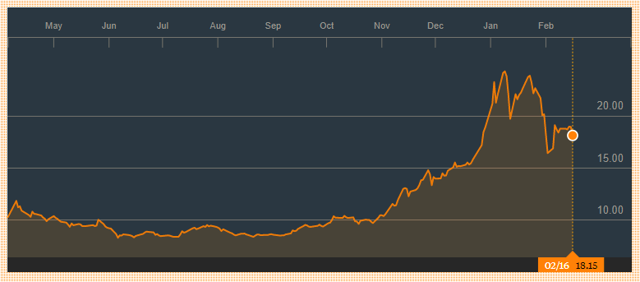 (Bloomberg)
Horizons Junior Marijuana Growers Index ETF (HMJR.TO)
HMJR seeks to replicate the performance of the Solactive Junior Marijuana Growers Index. The underlying index is designed to mimic the performance of a basket of primarily publicly listed small-cap companies in North America primarily involved in the cultivation, production and/or distribution of marijuana. The fund only started trading on February 14th and has net assets of $15 million, much smaller than the first Horizons fund.
We first introduced this new ETF in "2 New Marijuana ETFs Coming", where you can find more discussions on the fund and its strategy.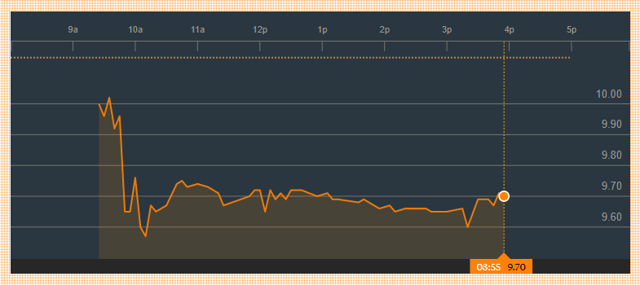 (Bloomberg)
ETFMG Alternative Harvest ETF (MJ)
U.S.-listed ETF that aims to provide U.S. investors access to the Canadian and global marijuana sector. The fund has significant Canadian holdings besides other global holdings. The fund previously focused on Latin America real estate investments and later switched to cannabis. Current AUM is US$400 million.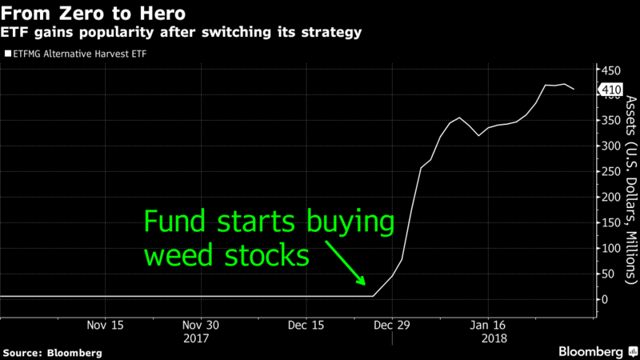 Recently we wrote in "Hottest U.S. Marijuana ETF Risks Facing Closure" that the fund might have to find another custodian in the future - where you can also find a detailed analysis of the ETF.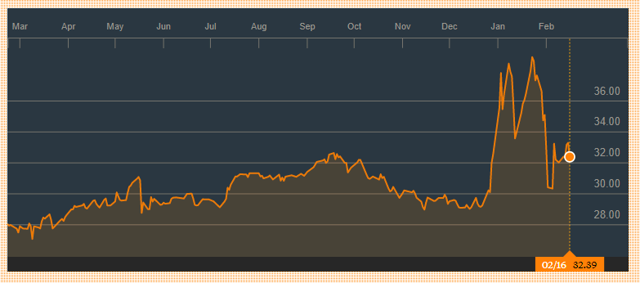 (Bloomberg)
Redwoods Marijuana Opportunities Fund (MJJ.TO)
Redwood's Marijuana ETF is another Canada-based cannabis-focused ETF. The main selling point of the new ETF is that it was the first actively managed marijuana-focused exchange-traded fund providing fund manager the ability to use long-short strategy besides passive indexing. The fund is actively managed by Greg Taylor and has an initial size of C$7 million. We published a detailed analysis of MJJ in "First Actively Managed Marijuana ETF Launched".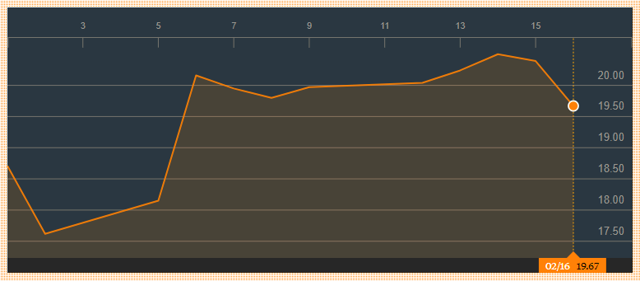 (Bloomberg)
Evolve The Marijuana ETF (SEED.TO)
Evolve's marijuana fund is geared towards Canadian investors and will be actively investing in a diversified mix of equity securities of issuers that are involved in the marijuana industry. The fund aims to invest in both domestic and international equities, and also has the option to invest up to 10% of the fund in private companies. The ETF started trading on February 12 and currently has C$1.4 million under AUM.
We first introduced this new ETF in "2 New Marijuana ETFs Coming", where you can find more discussions on the fund and its strategy.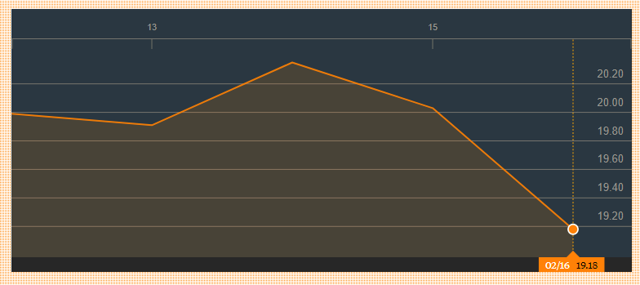 (Bloomberg)
Which Fund is the Best for You?
The five ETFs in the market are all slightly different in their investment strategies and relative positioning. We think investors should understand the holdings for each ETF in order to best assess which one fits them the best. The chart below captures the holdings of all five ETFs and to make your life easier, we have summarized the main differences for you!
Horizons' Marijuana Life Sciences (OTC:HMLSF) is still the largest and leading investment option for investors. Boasting over C$700 million in total AUM, the fund invests in most of the largest cannabis producers and life sciences companies. Note that the fund is still dominated by top 4 cannabis LP (Canopy, Aurora, Aphria and MedReleaf) which accounts for nearly 50% of the fund. As a result, the fund performance is largely correlated to these four companies (the whole cannabis sector also has been trading with little variations among the companies).
ETFMG Alternative Harvest (MJ) is the largest U.S.-based ETF that could be appealing for U.S. investors. MJJ also has holdings that include the largest Canadian cannabis companies. However, the biggest difference for this ETF is its exposure to global cannabis stocks and major tobacco companies. If you look at the detailed holdings table below, you will find that MJ's unique holdings at the bottom of the table account for nearly half of the total holdings, offering investors indirect exposure with the expectation that tobacco companies will eventually jump into the weed bandwagon.
Horizons' Emerging Growers ETF (HMJR.TO) focuses exclusively on the growers and will not include the biopharmaceutical and ancillary businesses of the sector. It focuses exclusively on the small-cap, early-stage producers and growers, which results in the lack of presence from large caps such as Canopy, Aurora, Aphria etc.
Redwood ETF (MJJ.TO) has 25% cash which is unique among the group. The fund manager said that its large cash position provides flexibility for the fund to control exposure as market switches from overvalued to undervalued. The small fund size still serves as a limiting factor for the fund as spreading too thin could be a concern for the fund.
Evolve Marijuana ETF (SEED.TO) is still in its early stage and its holdings are relatively simple as five large caps represent 50% of the total holdings and a total of only 12 holdings for now. We think the small initial fund size limits the options for this fund and investors have yet had the opportunity to assess manager's skills and fund performance. The small size limits liquidity and there are limitations with such as small fund size.
Ticker
HMMJ
MJJ
SEED
HMJR
MJ
Aurora Cannabis Inc

.

(ACBFF)
14.68%
3.00%
10.00%
6.41%
Canopy Growth Corp

.

(TWMJF)
12.85%
8.00%
10.00%
6.04%
Aphria Inc
(APHQF)
10.10%
10.00%
Medreleaf Corp
(OTCPK:MEDFF)
9.50%
5.00%
10.00%
5.95%
Gw Pharmaceuticals Plc
(GWPH)
7.45%
4.31%
Scotts Miracle-Gro Co
(SMG)
6.60%
2.11%
Cronos Group Inc
(PRMCF)
6.29%
10.00%
8.60%
Cannimed Therapeutics Inc
(OTC:CMMDF)
4.25%
6.00%
6.00%
5.31%
Canntrust Holdings Inc
(OTC:CNTTF)
3.78%
4.99%
Insys Therapeutics Inc
(INSY)
2.88%
3.12%
Emerald Health Therapeutics
(OTCQX:EMHTF)
2.20%
2.00%
5.00%
3.08%
Supreme Cannabis Co
(OTCQX:SPRWF)
2.27%
5.00%
2.97%
Newstrike Resources Ltd
(OTCPK:NWKRF)
1.86%
Organigram Holdings Inc
(OTCQX:OGRMF)
2.06%
7.00%
5.00%
2.75%
22Nd Century Group Inc
(XXII)
1.77%
2.82%
Radient Technologies Inc
(OTC:RDDTF)
1.31%
Hydropothecary Corp
(HYYDF)
1.53%
9.00%
5.56%
Abcann Global Corp
(ABCCF)
1.24%
2.50%
5.12%
Maricann Group Inc
(OTCQB:MRRCF)
1.25%
7.00%
6.52%
Zynerba Pharmaceuticals Inc
(ZYNE)
0.96%
Icc Labs Inc
(OTC:ICCLF)
0.91%
2.26%
Weedmd Inc
(OTCPK:WDDMF)
0.77%
5.34%
Delta 9 Cannabis Inc
(OTCQX:VRNDF)
0.88%
2.05%
Invictus Md Strategies Corp New
(OTCQX:IVITF)
0.72%
3.00%
Emblem Corp
(OTCQX:EMMBF)
0.65%
3.26%
Inmed Pharmaceuticals Inc
(OTCQX:IMLFF)
0.56%
Harvest One Cannabis Inc
(OTCPK:HRVOF)
0.42%
2.20%
Innovative Industrial Properties
(IIPR)
0.38%
Indiva Ltd
(RMKXD)
2.00%
1.20%
Village Farms International Inc
(VFFIF)
6.00%
Terrascend Corp
(OTCQX:TRSSF)
2.00%
7.80%
Cannabis Wheaton Income Corp
(OTCQX:CBWTF)
5.00%
Cann Group Ltd
(OTCPK:CNGGF)
8.15%
Auscann Group Holdings Ltd
(OTCPK:ACNNF)
2.50%
7.59%
Mpx Bioceutical Corp
(OTCQX:MPXEF)
7.38%
Hiku Brands Co Ltd
(OTCPK:DJACF)
4.45%
Benchmark Botanics Inc
(OTCPK:BHHKF)
4.51%
Valens Groworks Corp
(OTCQB:MYMSF)
4.44%
Nutritional High International
(OTCQB:SPLIF)
2.86%
Puf Ventures
(OTCPK:PUFXF)
2.85%
Beleave Inc
(OTCQX:BLEVF)
2.49%
Cresco Pharma Ltd
(OTC:CRCPF)
2.45%
Mgc Pharmaceuticals Ltd
(OTCPK:MGCLF)
2.40%
Hydroponic Co Ltd
2.12%
Marapharm Ventures Inc
(MRPHF)
1.94%
Canada House Wellness Group Inc
(SARSD)
1.64%
Hempco Food And Fiber Inc
(OTC:HMPPF)
1.83%
Liberty Leaf Holdings
(OTCQB:LIBFF)
1.52%
ARENA PHARMACEUTICALS INC
(ARNA)
3.01%
HUABAO INTL HLDG
(OTCPK:HUABF)
2.93%
TURNING PT BRANDS INC
(TPB)
2.86%
GIMA TT SPA
2.74%
SCANDINAVIAN TOBAC
(OTC:SNDVF)
2.71%
CARA THERAPEUTICS INC
(CARA)
2.57%
CORBUS PHARMACEUTICALS
(CRBP)
2.52%
SWEDISH MATCH
(OTCPK:SWMAF)
2.47%
PHILIP MORRIS INTL INC
(PM)
2.28%
BRIT AMER TOBACCO
(BTI)
2.22%
SCHWEITZER-MAUDUIT INTL INC
(SWIM)
2.22%
UNIVERSAL CORP VA
(UVV)
2.17%
ALTRIA GROUP INC
(MO)
2.14%
JAPAN TOBACCO INC
(OTCPK:JAPAF)
2.13%
IMPERIAL BRANDS PLC
(OTCQX:IMBBY)
2.11%
VECTOR GROUP LTD
(VGR)
2.08%
ISODIOL INTERNATIONAL INC
(OTCQB:ISOLF)
1.61%
Cash Holdings
25.00%
0.79%
`
Considerations
One thing that investors should be aware is the fee charged by those ETFs, as any ETF investor would know that a small difference in fee would result in large difference after years of compounding. You will notice that Evolve charges the highest fee while having the smaller fund size currently. Another actively managed ETF, Redwood's ETF, offers investors the same proactive management while charging only 0.75%, same as other passive ETFs. Horizons' new ETF focusing on the junior growers is charging a higher management fee of 0.85% compared to other passive funds.
Horizons Marijuana Life Sciences Index: 0.75%
ETFMG Alternative Harvest: 0.75%
Evolve Marijuana ETF: 1.00%
Redwood Marijuana Opportunities Fund: 0.75%
Horizons Emerging Marijuana Growers Index: 0.85%
Consideration #1
Investors looking for direct and pure exposure to the cannabis sector should consider Horizons' Life Sciences ETF as it is the gold standard holding all major cannabis producers and several related life science companies. The ETF has one of the lowest fees, the largest fund size, and liquidity and has been around the longest. Investors looking to diversify from large caps can look at Horizons' second ETF focusing on junior growers. We prefer to stick with large, established players as we strongly believe that the market is heading towards oversupply soon after legalization and small producers will have a hard time finding a market for their production. As we outlined in "5 Predictions For The Cannabis Industry", pressure on pricing and lack of distribution channels will become the largest challenge for junior producers.
Consideration #2
We also do not feel strongly about ETFMG's decision to maintain a large exposure to tobacco companies. Investors who believe in the potential involvement of tobacco companies might prefer ETFMG Alternative Harvest for its diversified approach. However, we think the legalization of cannabis on a federal level is still years away and large international tobacco companies are unlikely to step in until the market is fully legalized. Canada is a small market for international tobacco and the only U.S. could drive their decision to enter the market, if at all plausible. We think the allocation to tobacco companies is premature and is a waste of capital and return for cannabis investors.
Consideration #3
We think active management has its benefits but we doubt they will be helpful in the cannabis sector until a few quarters into legalization. The entire cannabis sector has traded as a group with little differentiation in the past. We think only after the market is fully legalized will companies start to report different results and investors will then be able to punish underperformers and reward outperformers. We also want to note that the entire market capitalization of cannabis companies are likely in the $30 - $40 billion range, while dominated by a handful of large caps such as Canopy, Aurora, Aphria and MedReleaf. When the industry is almost 50% comprised of a few large caps, the opportunity for active management is limited, in our opinion.
The interesting propositions from Redwood and Evolve's marijuana ETFs have been their intention to short and invest in private investments. Shorting could provide benefit even in a down market, while private investments offer a shield from the day-to-day market fluctuations and could offer substantially higher returns assuming private equity returns of 15% - 25%.
The last point on the two actively-managed ETFs is that they have just been launched with small initial fund size and lack of track record. We would prefer to invest in these funds after they establish a track record.
Additional Resources
We publish a widely read Weekly Cannabis Report which is your best way to stay informed on the cannabis sector. You should "follow us" to receive our Weekly Report and best investment ideas in the sector.
You will also benefit by reading our recent publications on cannabis:
Disclosure: I/we have no positions in any stocks mentioned, and no plans to initiate any positions within the next 72 hours. I wrote this article myself, and it expresses my own opinions. I am not receiving compensation for it (other than from Seeking Alpha). I have no business relationship with any company whose stock is mentioned in this article.
Editor's Note: This article covers one or more microcap stocks. Please be aware of the risks associated with these stocks.